Editor's Note: A thank you to tiger advocates
WWF's mission is to conserve nature and reduce the most pressing threats to the diversity of life on Earth. WWF's vision is to build a future in which people live in harmony with nature.
PRESIDENT AND CEO Carter Roberts
EDITORIAL DIRECTOR Alex MacLennan
MANAGING EDITOR Sarah Forrest
WRITER AND EDITORIAL COORDINATOR Sarah Wade
EDITORIAL
SENIOR EDITOR Alice Taylor
EDITOR, DIGITAL EDITION Alison Henry
WEB PRODUCERS Isabelle Willson, Ellie Yanagisawa
CONTRIBUTING EDITORS Tania Curry, Katy Fenn, Molly M. Ginty, Jennifer Hanna, Maura McCarthy, Jeff Muller, Kerry Green Zobor
CONTRIBUTING WRITERS Rachel Murchison, Erin Waite, Jonathan Wolfe, Christina Quinn
ART
ART DIRECTION AND DESIGN Pentagram
CONSULTING ART DIRECTORS Betty McLaughlin Meyer, Sharon Roberts
CONTRIBUTING PHOTO EDITOR Jennifer Anna
PRODUCTION
DIRECTOR OF PRODUCTION Lee Freedman
Volume 4, Number 4 (ISSN 2330-3050)
World Wildlife is published quarterly by World Wildlife Fund, 1250 24th Street, NW, Washington, DC 20037. Annual membership dues begin at $15. Nonprofit postage paid at Washington, DC and additional mailing offices.
I came to WWF to have some small part in protecting the wild creatures and places I love, and I'm so grateful this issue reports on major progress for one species in particular: tigers! Over the past six years, a global effort called Tx2 has focused on doubling the number of tigers in the wild by 2022. And while the big cats are still perilously endangered, in a few key landscapes things are actually better than they were before.
So thank you. I'm grateful to all of our tiger advocates—from tireless staff members to the governments, law enforcement officers, and rangers who fight on the front lines against poaching. And I'm grateful to the hundreds of thousands of WWF members, and the millions of passionate people around the world, who have made saving tigers a priority in their lives.
Another round of thanks goes to WWF staffers George Powell and Eric Becker—a scientist and an engineer—who together are forging inexpensive, shareable tech solutions to conservation challenges, and Zambian Brighton Kaoma, who is using every tool at his disposal to spread the conservation word.
Enjoy, and thanks again for helping to make sure WWF continues to thrive.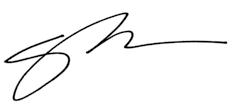 Alex MacLennan
Explore More
About

World Wildlife magazine provides an inspiring, in-depth look at the connections between animals, people and our planet. Published quarterly by WWF, the magazine helps make you a part of our efforts to solve some of the most pressing issues facing the natural world.