WWF sets its sights on returning Persian leopards to Russia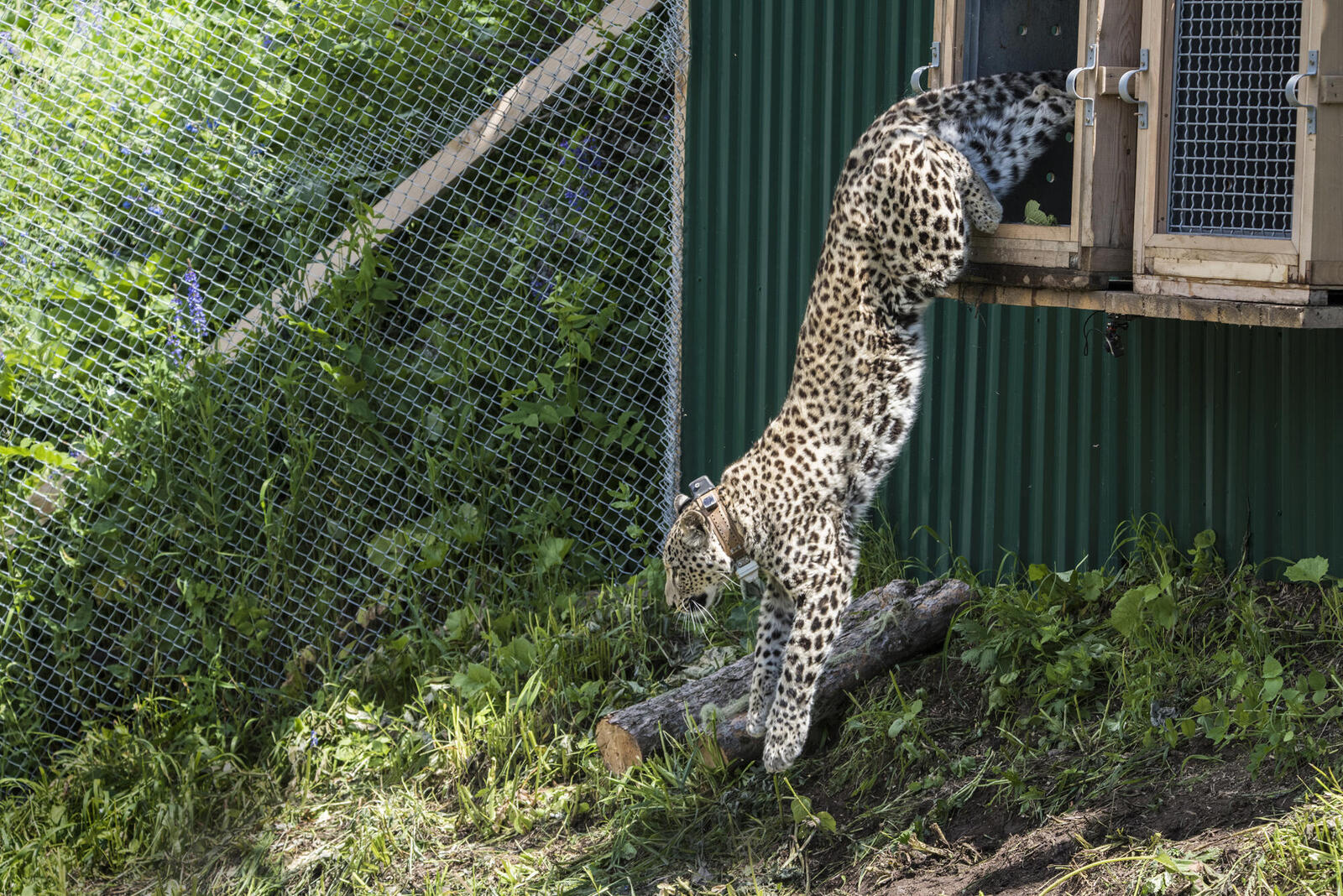 CAUCASUS STATE NATURE BIOSPHERE RESERVE :: RUSSIA
On July 15, high in the mountains of southwest Russia, a small door in a wooden pen slid open. A leopard poked its speckled head through the opening, briefly glanced around, then bounded through the door into some nearby woods. Another leopard followed suit, then a third.
The release was part of a groundbreaking program to reintroduce Persian leopards to the Caucasus, where the cats were once abundant. By the 1950s, hunting and human encroachment had nearly wiped them from the region.
In 2005, WWF-Russia and the Russian Academy of Science teamed up to bring the leopards back. Scientists spent years preparing the territory and reintroducing various prey species for the cats. At a special center built near the reserve, experts bred captive leopards, then raised the cubs to hunt their food and be wary of humans. The cats released in July are the program's first graduates, so to speak.
"These are the first leopards in the world to be reintroduced into the wild," says WWF-Russia's Daria Kudryavtseva. "If the program succeeds, that experience can be used to bring back other leopard populations."
Field observers recently found the remains of several prey species killed by one of the cats—proof that they're starting to hunt successfully. Based on that and the data from the satellite collars the leopards are wearing, these first three cats seem to be making promising strides forward—for themselves and for their species.
Explore More
About

World Wildlife magazine provides an inspiring, in-depth look at the connections between animals, people and our planet. Published quarterly by WWF, the magazine helps make you a part of our efforts to solve some of the most pressing issues facing the natural world.