Ebb and Flow: A farmer stays in tune with Zambia's Luangwa River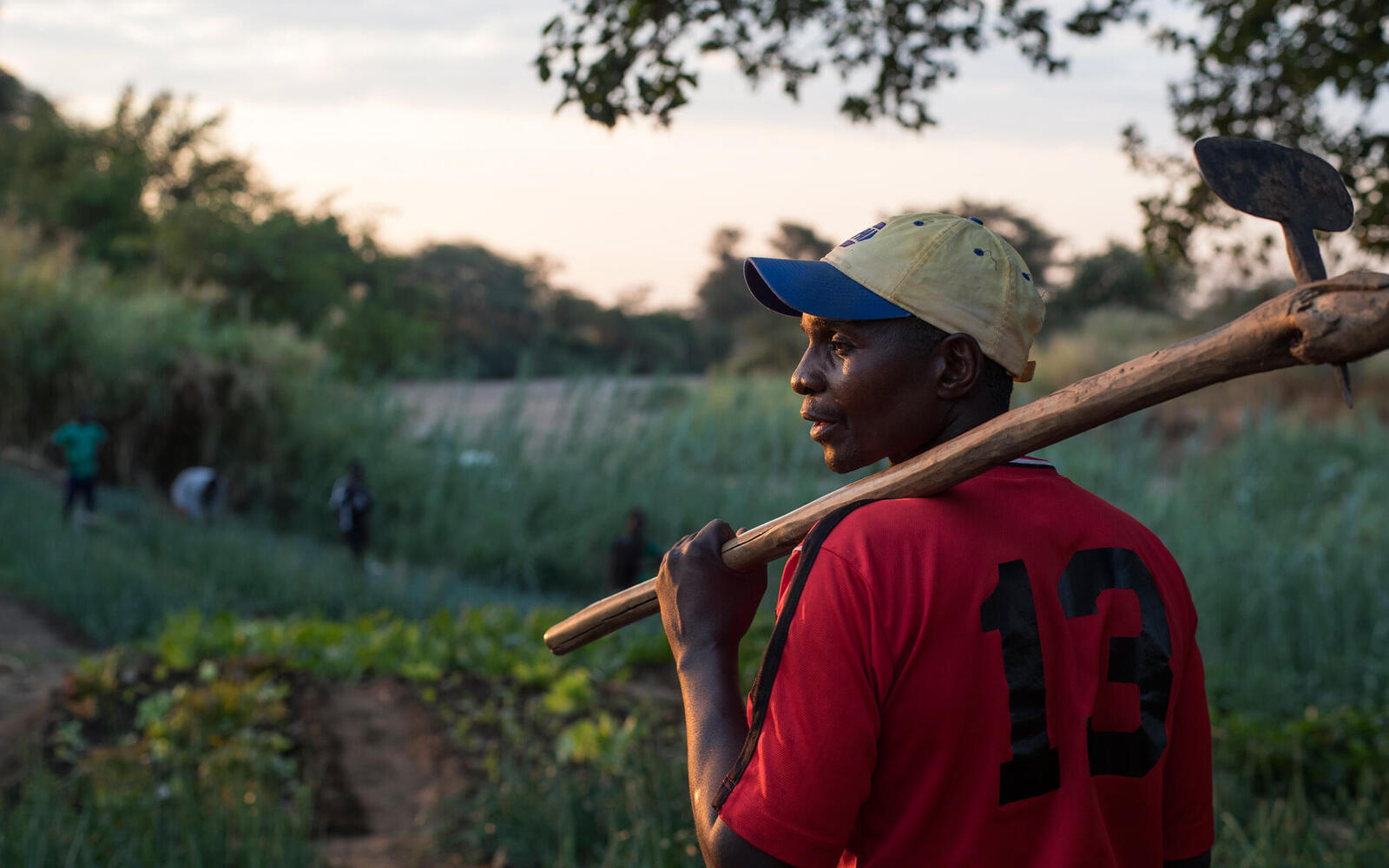 Issue: Winter 2017
Author: Catherine Blancard
SOUTH LUANGWA NATIONAL PARK :: ZAMBIA
At the edge of the Luangwa River, a farmer stays in tune with the river's flow

"I like my garden very much," Simon Mwanza says with a mix of embarrassment and pride, of his fertile riverside oasis. "I didn't finish school, but thanks to this garden, all of my children do. They eat very well, and we are able to buy the things we need. Because of farming, my children are happy."

Mwanza grows his crops—lettuce, cabbage, peppers, red and white onions, herbs—in coordination with the river's natural rhythm. In the rainy season, the water rises high and floods his garden, leaving behind rich nutrients that act as fertilizer. He sows his seeds in the dark soil of the floodplain, trusting nature to do its job. When the river disappears completely, he goes digging in a handmade watering hole. "Even when you have to dig for it, the river is always near."

Mwanza, his community, and a plethora of wildlife depend on the Luangwa River system's natural ebbs and flows, which leave behind not just rich soil, but also oxbow lagoons—small, temporary watering holes that sustain lions, elephants, hippos, birds, and more through the dry season. This, in turn, attracts a growing tourism industry serving people who seek a quiet, intimate experience with wildlife. Tourists, and the lodges that house them, also buy Mwanza's produce.

The Luangwa is one of the most intact major river systems in Africa, and the foundation for all life in the valley. Through our freshwater conservation efforts, WWF is working to keep the Luangwa healthy and free-flowing for people and nature.
Explore More
About

World Wildlife magazine provides an inspiring, in-depth look at the connections between animals, people and our planet. Published quarterly by WWF, the magazine helps make you a part of our efforts to solve some of the most pressing issues facing the natural world.