Finding a better way to fish for dolphin-safe tuna
The International Seafood Sustainability Foundation is promoting healthy oceans by redesigning a key fishing device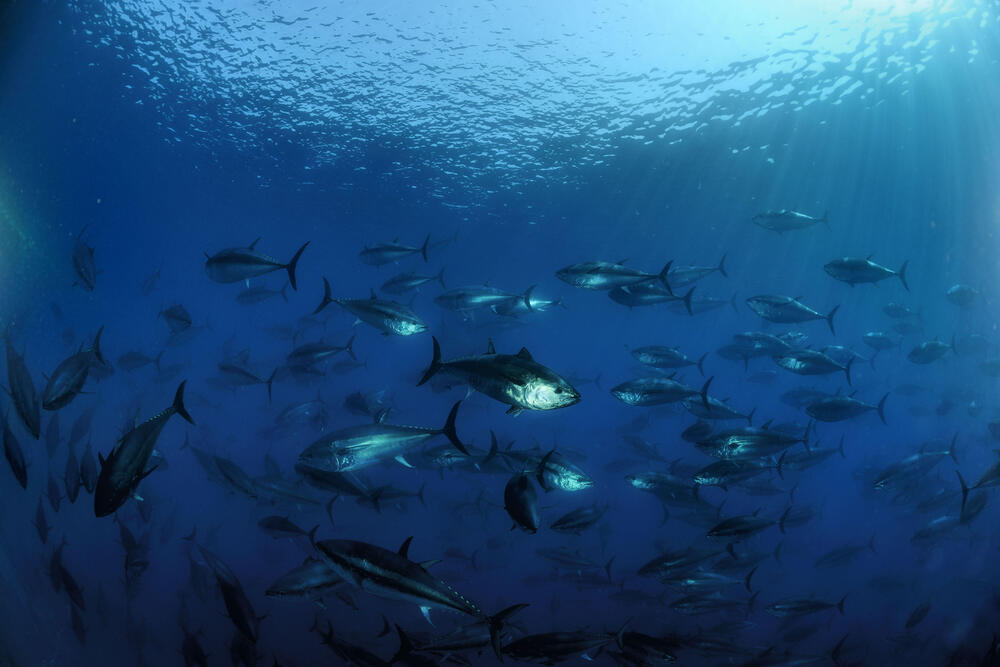 Fish aggregating devices, or FADs, are floating objects that attract ocean fish. In the 1980s, FADs grew in popularity to meet the growing demand for dolphin-safe tuna. Today, they are used to catch more than 40% of all tuna. But FADs are often constructed from long-lasting materials that get left behind, creating debris that's harmful to our oceans.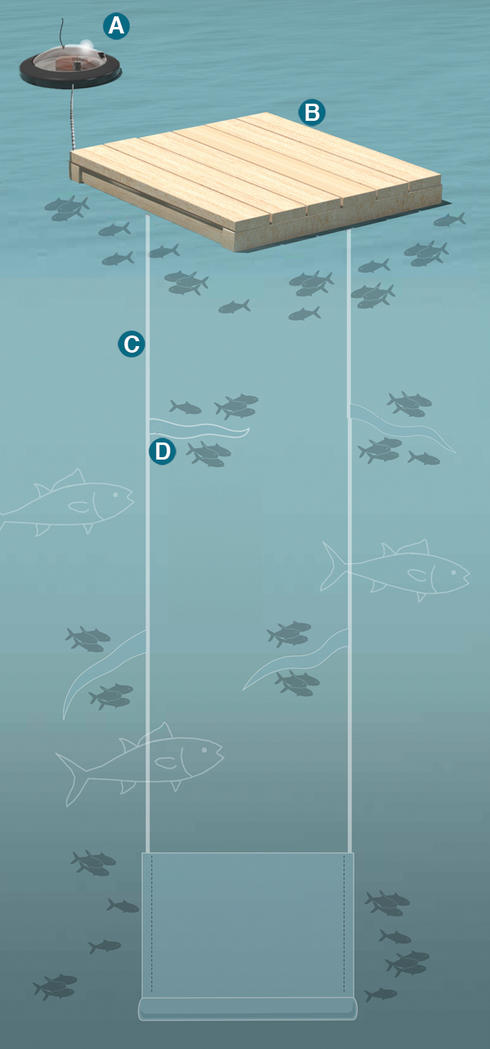 COME TOGETHER
In the tropics, FADs are used to target pelagic, or open-sea, fish. By offering shade and concealment for small marine creatures, FADs attract predators such as tuna and marlin, which congregate around the devices in large schools.

LITTERBUGS
FADs used by commercial vessels are typically crafted from durable materials such as PVC pipe, synthetic rope, and nylon mesh net. When FADs are lost or abandoned, these materials eventually disperse, sink, or wash ashore, damaging reefs and contributing to ocean litter and pollution.

NEW SCHOOL
Fishing crews and marine scientists are now testing more eco-friendly FADs made of biodegradable materials such as wood, cotton canvas, cotton rope, and cork. Trials have shown that these new FADs may work just as well as their old-school counterparts.

LOCATION, LOCATION
Today, most FADs are also equipped with tracking devices that save time, resources, and fuel in finding them—making the fishing industry more effcient. The devices also contribute data that can inform sustainable management of fishing stocks.

EVOLUTION OF A FAD
This isn't the first time FADs have evolved. In 2012, the International Seafood Sustainability Foundation, which WWF helped launch in 2009, published a guide on non-entangling FADs, designed to reduce shark and turtle entanglements. Now many industrial tuna fishing fleets deploy only non-entangling FADs.

CATCHING ON
The International Seafood Sustainability Foundation is leading an effort to create a better FAD. This partnership between scientists and the tuna industry is uniquely positioned to accelerate improvements in tuna stock management and the promotion of healthy oceans.
Explore More
About

World Wildlife magazine provides an inspiring, in-depth look at the connections between animals, people and our planet. Published quarterly by WWF, the magazine helps make you a part of our efforts to solve some of the most pressing issues facing the natural world.