WWF's Matt Erke on landscape management in Nepal's most precious valley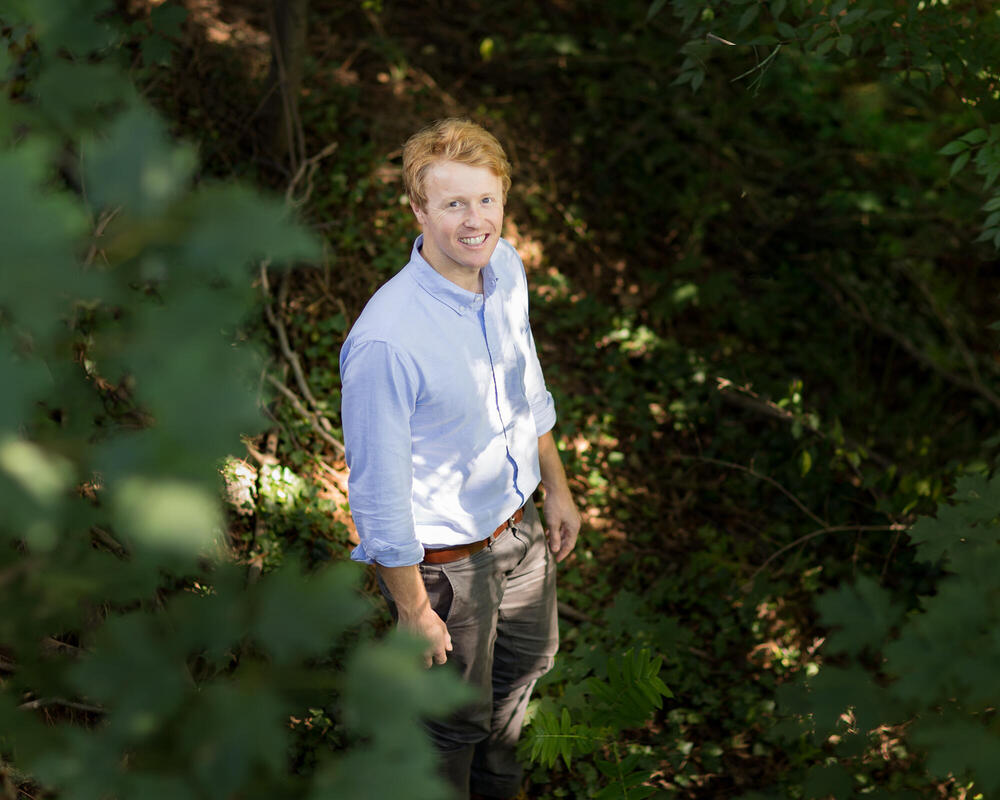 Our jeeps lurch over a dry creek bed as we navigate the dense subtropical forest of Nepal's Bardia National Park. Branches of towering sal trees reach to the edge of the track, their large, broad leaves grazing our windows. Rounding a slight curve, the lead jeep comes to a stop ahead. We climb out to see fresh tiger paw prints in the powdery brown dirt—those of a large male and a smaller female. Like us, the cats are traveling the path of least resistance through the forest, no more than a half hour ahead of us, as we make our way to Babai Valley, nestled in the heart of the park.

Six years ago, such a trek through this park in the shadow of the Himalayas was, for me, merely a dream. I was pursuing a graduate degree in environmental and natural resource policy, determined to develop a career that helped protect wildlands and combat climate change.

My graduate program involved field work in a coffee-producing community in Costa Rica, where previously forested hillsides were denuded by livestock and converted to agricultural production. Working with coffee farmers to restore the forests and reduce carbon emissions brought into focus for me the benefits of conservation and the connections between natural landscapes, people, and wildlife.

Fast forward, and dreams have become reality; I am bouncing in the back of this jeep through prime tiger habitat in Bardia. Five miles from the main road, we reach Babai Valley, the emerald of Nepal. Steep forested hills encircle healthy grasslands, and forests cover the valley floor. Despite the development pressures a stone's throw away, the valley is a unique oasis for endangered species.
"The landscape management approach seeks to balance protecting and managing wildlife, forests, and grasslands with sustaining the lives and livelihoods of local communities."

Matt Erke WWF
My WWF colleagues and I are here to evaluate and plan for landscape management projects in the valley. The approach we'll use seeks to balance protecting and managing wildlife, forests, and grasslands with sustaining the lives and livelihoods of local communities. Here, projects include reducing the threats of poaching and illegal activity, restoring habitat by planting native species, and regenerating forests by controlling livestock grazing.

Landscape management is crucial to the future of tigers in the valley. These apex predators need expanses of forest and grassland in which to wander, breed, and hunt. By working at the landscape level in a holistic way, across protected areas and bu er zones, projects here have already helped make strides toward WWF's global goal of doubling the number of wild tigers by 2022. Bardia has had a recent surge in tiger numbers, from 18 in 2009 to the current estimate of more than 50.

Community engagement is crucial to the projects I work on around Bardia. As we make our way south, restored grassland and forest—important travel links for tigers in Nepal and India—come into view. Speaking with the chairman of the community-managed forest in Khata corridor, I hear how the projects they have implemented with WWF's support help maintain healthy forests and grasslands. I'm proud to say these projects advance governance systems that represent women and marginalized groups; make possible corrals and fences to reduce human-wildlife conflict; and provide low-interest loans that support small enterprises and alternative energy through the establishment of community-led microfinance institutions. Ultimately, these projects even feed into global efforts like the Paris Agreement and the UN Sustainable Development Goals.

The sun is setting and a cool orange bathes the landscape, slowly turning the trees to silhouettes. I have come from graduate school, to coffee farms in Costa Rica, to helping design landscape conservation projects in the emerald of Nepal, and I cannot imagine landing in a more fulfilling job. Every day I continue to move forward—supporting landscape management and sustainable community-based conservation, and working to expand access to alternative energy, protect forests, and improve people's lives.
Explore More
About

World Wildlife magazine provides an inspiring, in-depth look at the connections between animals, people and our planet. Published quarterly by WWF, the magazine helps make you a part of our efforts to solve some of the most pressing issues facing the natural world.