LEGO Group builds a more sustainable future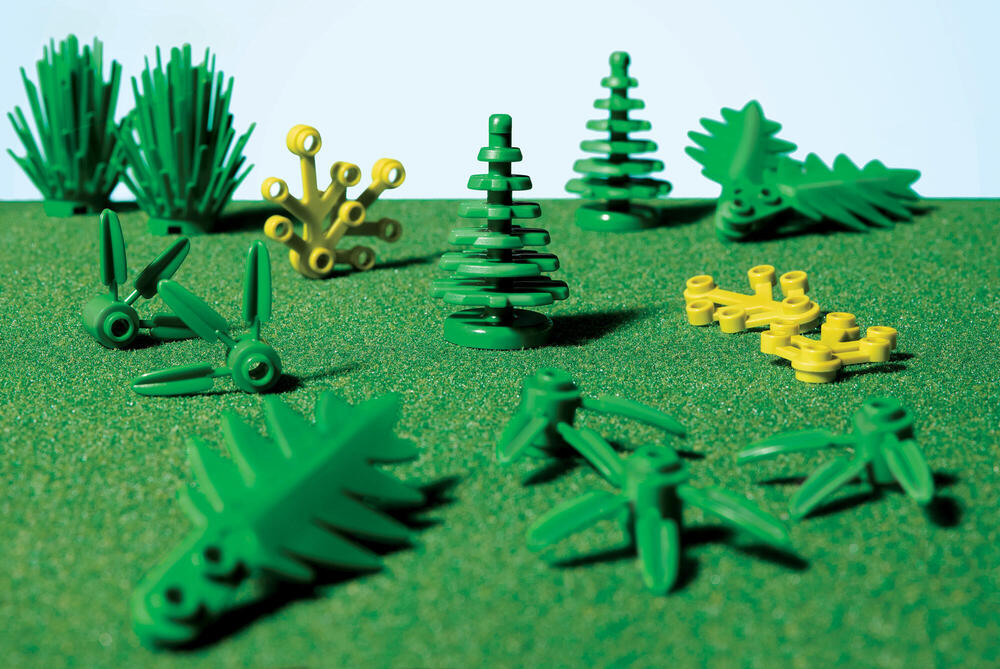 The LEGO Group's iconic interlocking toys have long since evolved beyond rectangular bricks. Now the conical pine trees, spiky palm fronds, and other botanical pieces in LEGO sets—along with around 150 LEGO parts—are getting a subtle makeover.
SWEET SOURCE

The botanical pieces look and feel like their predecessors, but rather than being made from a petroleum-based plastic, the new plant pieces are among around 150 LEGO elements to be made from actual plants. Sustainably sourced sugarcane, to be precise.
BRICK BY BRICK
The botanical pieces were launched on August 1. They represent one step toward the LEGO Group's larger goal:
BY 2025
use sustainable materials to produce all of its packaging
BY 2030
use sustainable materials to produce all of its core products
THE SCIENCE BEHIND IT

The company has committed to investing $164 million in its Sustainable Materials Centre, where researchers are testing a variety of new and existing bio-based plastics. Decorative plants are a start; load-bearing bricks are the big challenge.
BUILDING TOGETHER

In 2016, the LEGO Group joined the Bioplastics Feedstock Alliance, a forum founded by WWF to help companies, scientists, and other experts share information about renewable, plant-based plastics. WWF is also providing technical guidance on the LEGO Group's 2030 goal.
Explore More
About

World Wildlife magazine provides an inspiring, in-depth look at the connections between animals, people and our planet. Published quarterly by WWF, the magazine helps make you a part of our efforts to solve some of the most pressing issues facing the natural world.