President's Letter: Building relationships to meet conservation goals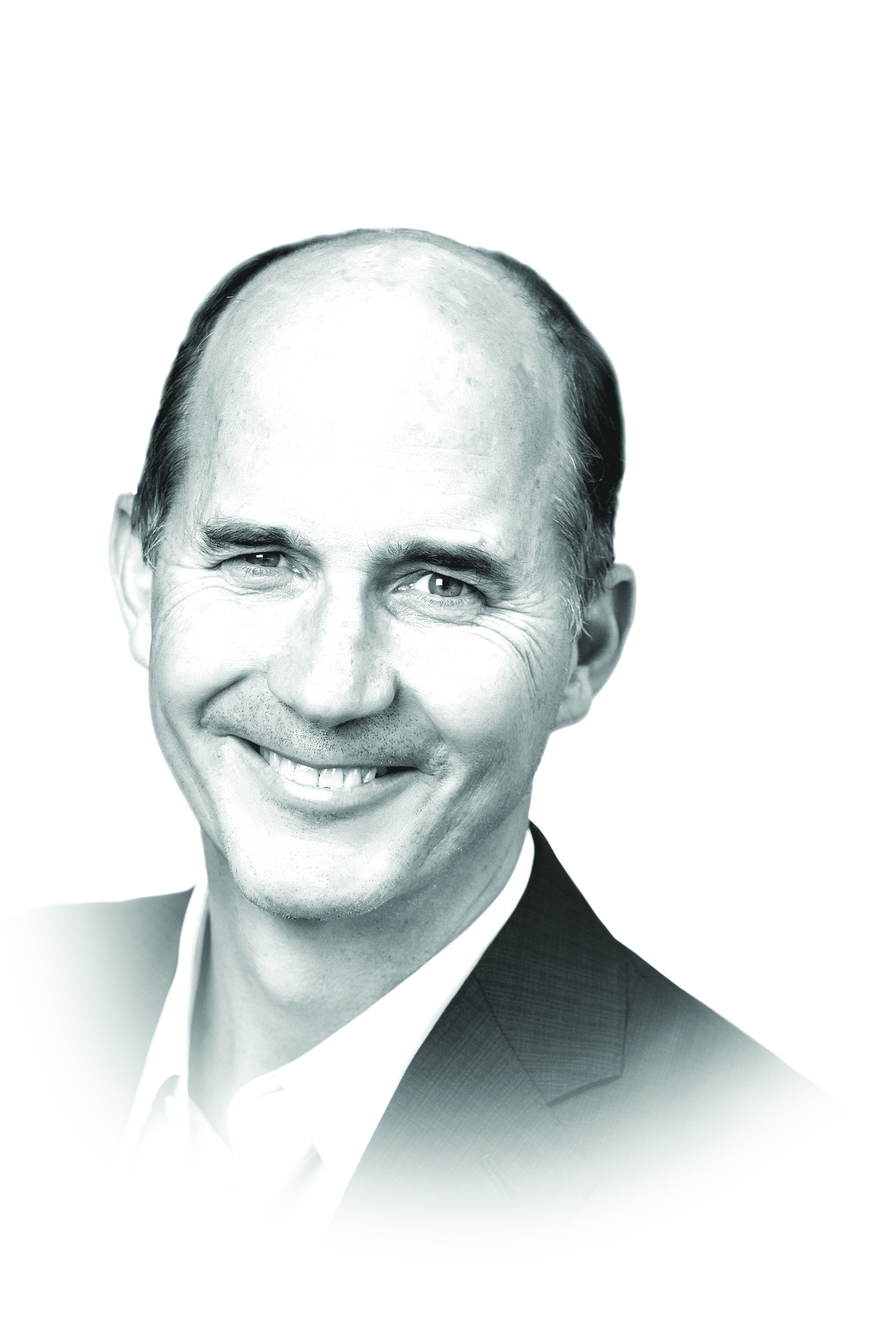 Carter Roberts
President & CEO, WWF
When people ask me for career advice, I usually think of my dad, a surgeon who ran clinics around the world for children with disabilities. He was consistent in his advice to look for two things in the choices you make: Serving something larger than yourself and working with people from whom you will constantly learn.
In that regard, I feel more than privileged to work at WWF. I'm part of a global institution working to conserve those places most consequential to the future of people and nature, and I get to work with an extraordinary array of individuals with much to teach, both through their words and in the examples they set.
I first met Neville Isdell when WWF launched its water conservation partnership with The Coca-Cola Company, where he was chairman and CEO. After Neville left Coke he joined our Board, where he's served with great integrity and passion for almost 10 years, the past six as chairman. And the hallmarks of his time with us have been his devotion to the global aspects of our work and the intensity of his commitment to the place where he grew up: Southern Africa.
Over the years, I've watched Neville operate and had many long conversations about our work—and I've learned more than a few things. He is superb at listening to those around him, no matter the station they occupy. He treasures partnerships between institutions that perform and deliver in different ways. And he believes there is no substitute for results—for making a measurable difference in either reducing a threat or restoring a landscape or species to its full potential. And I've seen the importance of applying those lessons in a place where Neville is most deeply connected, the Kavango Zambezi Transfrontier Conservation Area (KAZA), the largest transboundary conservation area in the world.
KAZA is an audacious partnership: The governments of Angola, Botswana, Namibia, Zambia, and Zimbabwe created KAZA with a shared vision of conservation as the region's economic driver. And WWF has supported KAZA since its inception, not just because it holds half the world's elephant population, but also because of its vision of restoration and renewal—of species, of landscapes, and of communities.
Projects of this scale require tremendous respect, flexibility, and cooperation, all skills that grow out of the kind of active listening Neville has practiced for decades. Throughout this work, we tend to the voices of communities, partners, and governments to make sure we build our work on the values and the aspirations they hold. Projects like this also require a keen eye on results. At Neville's urging, we've helped design and implement a 10-year program of work for KAZA with concrete goals for step-wise restoration of the prey base and predator species and then the building of economic models for communities that deliver jobs and income. Embedded throughout is a framework to keep us on track and metrics against which we measure our success.
Neville and his wife Pamela grew up in Zambia, so KAZA is a labor of love for them. They are not only the project's lead philanthropists, but also a constant source of inspiration, ambition, and challenge—all essential motivations in the greatest things we do.
The linchpins of KAZA are a small number of transboundary corridors. Silowana Complex in southwest Zambia is part of one such corridor shared with neighboring Angola and Namibia. With funding from the Isdells, and in partnership with Peace Parks and local communities and the government, our plans to restore prey and predator species throughout KAZA led to the translocation of 41 sable into Silowana in 2017. This year we plan to move 400 impalas and 35 buffalo. We've also designed community-based engines that will generate local economic opportunities and build critical relationships with other NGOs and national actors.
Bringing the KAZA vision to life is a slow and steady process. This is painstaking work; a marathon, not a sprint. But we are already making progress as the full potential of KAZA reveals itself to us.
When I reflect on the importance of this region to the world, it's clear to me that what's needed to fulfill its promise, and the promise of our own lives, is not so different from the things I've learned from my dad. We must take the time to build relationships—with communities, partners, and officials—and then listen, truly listen, to what they have to say. And we must take those lessons and use them to deliver results that matter at a scale far greater than ourselves.

Carter Roberts
President and CEO
Explore More
About

World Wildlife magazine provides an inspiring, in-depth look at the connections between animals, people and our planet. Published quarterly by WWF, the magazine helps make you a part of our efforts to solve some of the most pressing issues facing the natural world.