A camera trap captures an elusive tiger in Nepal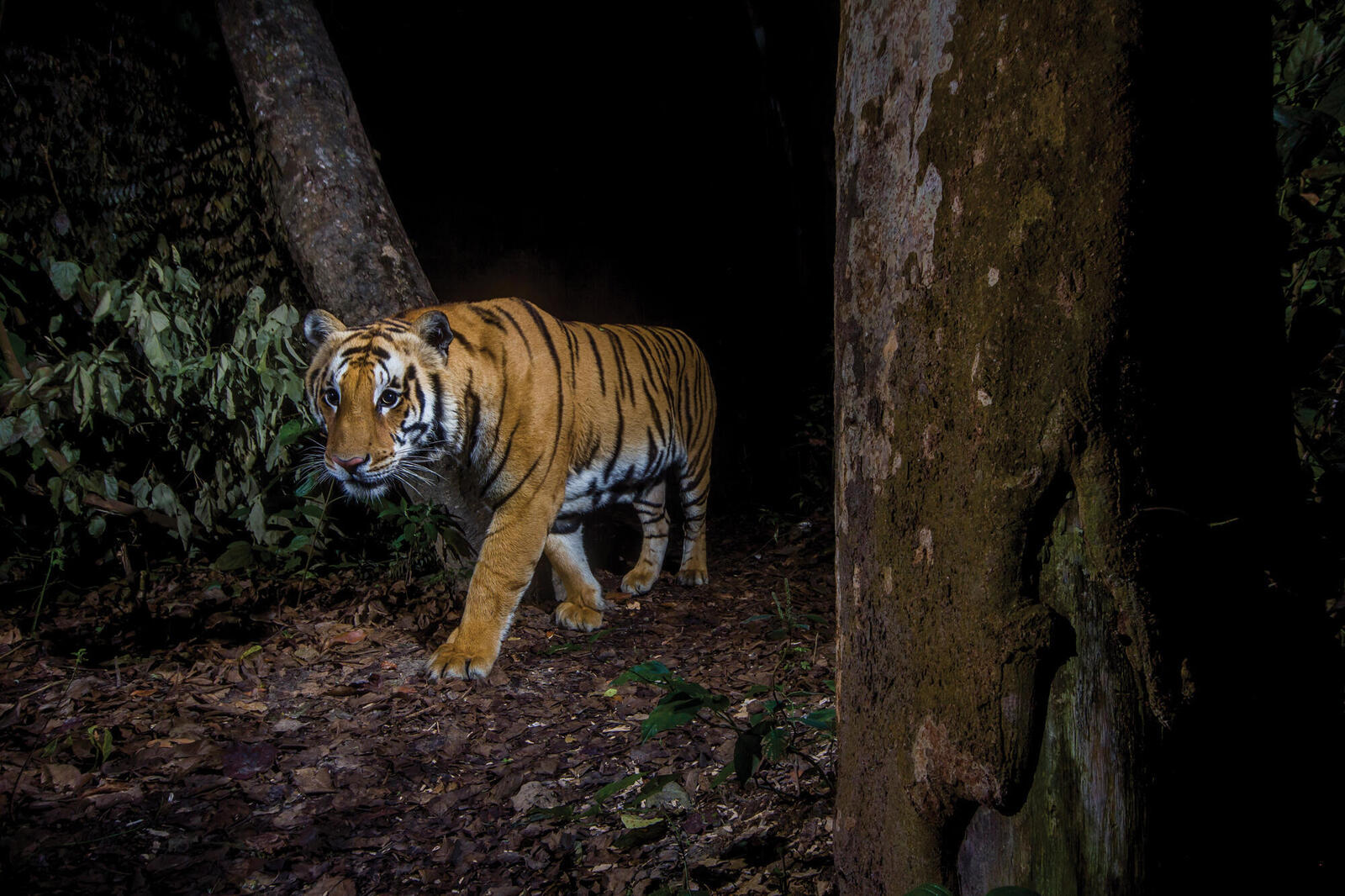 Issue: Winter 2019
Author: Emmanuel Rondeau
Sometimes the difference between success and failure is in the very little things.
To capture this image of a tiger in Nepal's Bardia National Park, I used a camera trap. Basically a photo studio installed in the wild, with flashes and a professional camera and lens, the camera trap is triggered when the subject crosses an infrared beam. I had found this location with Sabita Malla, tiger expert at WWF-Nepal, and thought I could do something interesting. The spot is between two trees, giving a sense of depth, and one, a "marking tree," has been scratched everywhere by tigers. A tiger would almost certainly cross here.
But weeks passed, and I wasn't getting anything. One night, I couldn't sleep and was thinking I should change the focal point. Getting accurate focus with a camera trap can be challenging, because you can't be sure where the animal will be. The next morning it was pouring rain, and the park was almost inaccessible, but I urged the team back out so I could change the focus.
The very next day, I found this image in the camera, with perfectly sharp focus. I couldn't believe it. That little change made all the difference.
Explore More
About

World Wildlife magazine provides an inspiring, in-depth look at the connections between animals, people and our planet. Published quarterly by WWF, the magazine helps make you a part of our efforts to solve some of the most pressing issues facing the natural world.