A dam threatens wildlife life in the Lower Mekong Delta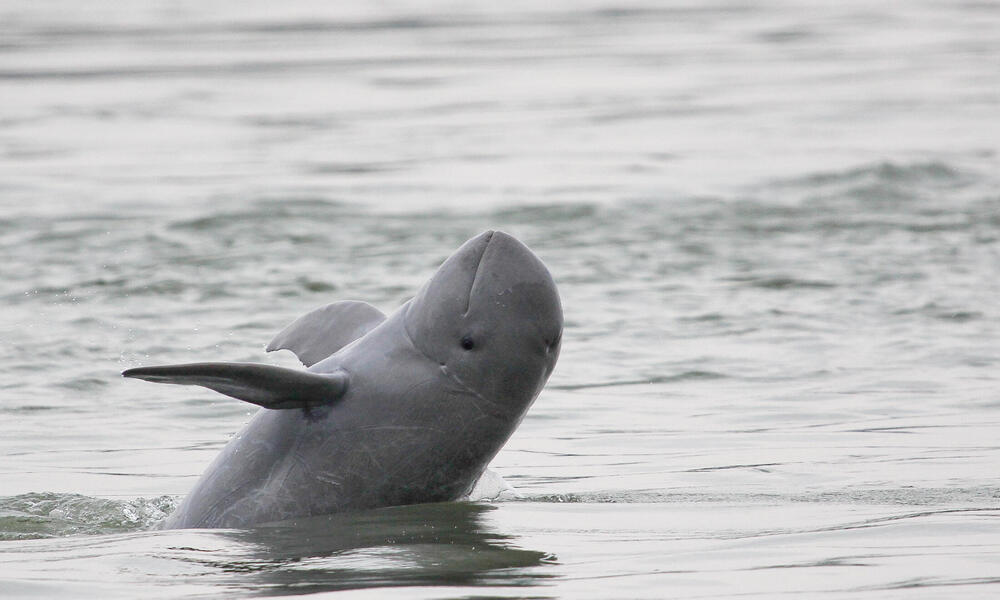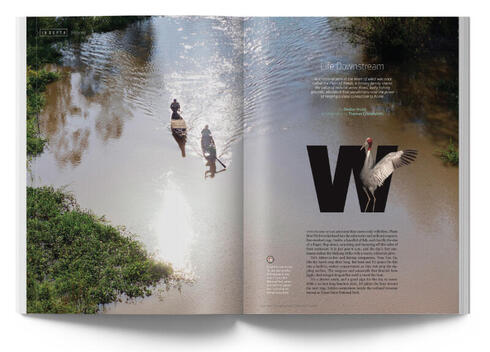 February 2015
Our "Life Downstream" feature carried us along the rich waters of Tram Chim National Park in Vietnam. There, the rushing current of the mighty Mekong River brought sediment to nurture a freshwater ecosystem teeming with fish, birds, mammals, and the humans who rely on them. But new hydropower dams proposed upstream, like the Don Sahong at the southernmost point of Laos, threatened to disrupt not only the flow of nutrients but also the only year-round freshwater fish migration on the Mekong, breaking a network of freshwater resources on which 60 million people depend.
Dolphin population jumps
In April 2018, scientists announced the Irrawaddy dolphin population's first increase in 20 years, from 80 individuals in 2015 to 92 two years later. For a species whose females give birth only once every two to three years, 12 new dolphins represent massive growth. WWF scientists continue to monitor the changing habitat and assess the dolphin population.
UNDER CONSTRUCTION
WWF and local organizations mobilized intense international pressure against the Don Sahong dam: More than 250,000 people signed a petition opposing its construction, and hundreds gathered across the border in Cambodia to protest the dam that would upset downstream ecosystems. Nevertheless, construction of the Don Sahong began in early 2016 and continues to this day. The specific populations of endangered Irrawaddy dolphins once found near the dam site are now gone—even though their overall population has increased—and with their disappearance, tourism prospects have faded as well.
MORE DAMS PROPOSED
To reduce Cambodia's high energy costs (four times those of its neighbors), its government is considering building its own Mekong dams, Stung Treng and Sambor. Scientists expect the Sambor dam would amass four times the sediment of all existing upstream dams combined. Additionally, these dams would fracture the Irrawaddy dolphin population and block more than 80% of migratory fish runs.
A NEW WAY FORWARD
Over the past year, new Chinese subsidies have spurred production of solar technology, dropping global prices and lighting a new way forward for renewable energy development. WWF is advocating that energy investors replace plans for hydropower dams in Cambodia with large-scale solar farms, which are not only more environmentally friendly but also quicker to build, with the potential to produce less expensive electricity.

Explore More
About

World Wildlife magazine provides an inspiring, in-depth look at the connections between animals, people and our planet. Published quarterly by WWF, the magazine helps make you a part of our efforts to solve some of the most pressing issues facing the natural world.