Emerging technology helps WWF monitor snow leopards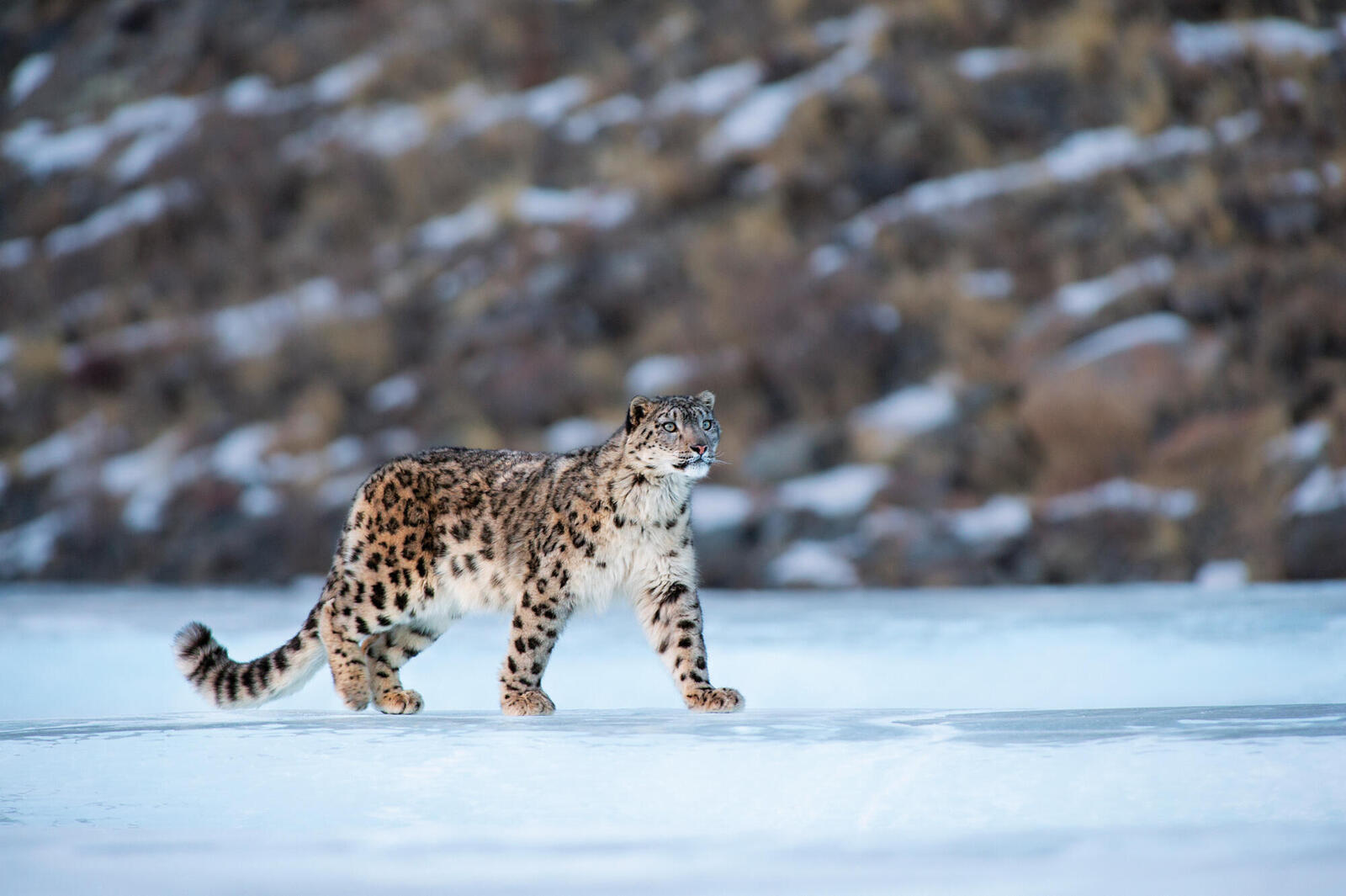 ALTAI-SAYAN ECOREGION :: RUSSIA
The population of snow leopards in Russia has remained stable for the past three years, according to a recent WWF survey. This may not seem groundbreaking, but it is, in fact, excellent news.
The 2019 survey found 65 snow leopards in Russia's Altai-Sayan Ecoregion, where snow-capped mountains dominate a landscape relatively unchanged since the last Ice Age. These numbers represent a slight increase from the previous year, despite threats from poaching and climate change.
Snow leopards are notoriously elusive animals, and experts must sometimes trek hundreds of miles into remote and unforgiving terrain to find any signs of them. In 2015, WWF-Russia partnered with experts from State University of New York to develop a new method to more accurately monitor and count these "ghosts of the mountain" across the largest area ever surveyed. The method, known as the Snow Leopard Grid, combines computer modeling with the data that researchers in the field collect from camera traps, paw prints, and genetic analysis.
Having used the Snow Leopard Grid to conduct the latest survey, WWF is now working to expand the method to other snow leopard range countries such as Kyrgyzstan, Kazakhstan, and Tajikistan. Those monitoring efforts will help shape WWF's strategy to protect snow leopards and the unique ecosystems that sustain them.
Explore More
About

World Wildlife magazine provides an inspiring, in-depth look at the connections between animals, people and our planet. Published quarterly by WWF, the magazine helps make you a part of our efforts to solve some of the most pressing issues facing the natural world.