In-Depth
Stewards of the prairies
In the Northern Great Plains, ranchers hold the key to grassland conservation
Issue: Winter 2019
Author: Julian Smith
Photographer: Becca Skinner / Species portraits by Clay Bolt
Early on a summer morning, eight riders gallop across the Sandhills of northern Nebraska. The landscape looks like a green sea in a strong breeze, grasses undulating in all directions under a seemingly endless sky. In the distance, 200 pairs of cows and calves dot the hillsides, moving almost imperceptibly between shafts of sunlight. Slowly the cattle move closer and coalesce into a loose herd, their lowing drowning out the calls of meadowlarks in the knee-high grass.
The riders represent two local ranching families. Ryan and Jamie Sexson are joined on horseback by their three children: Rylie, age 12; James, 10; and Addie, 9. With them are Nick Simmons and his son Connor, age 8. Along for the ride is Nancy Labbe, manager of WWF's Sustainable Ranching Initiative, herself from a Sandhills ranching family.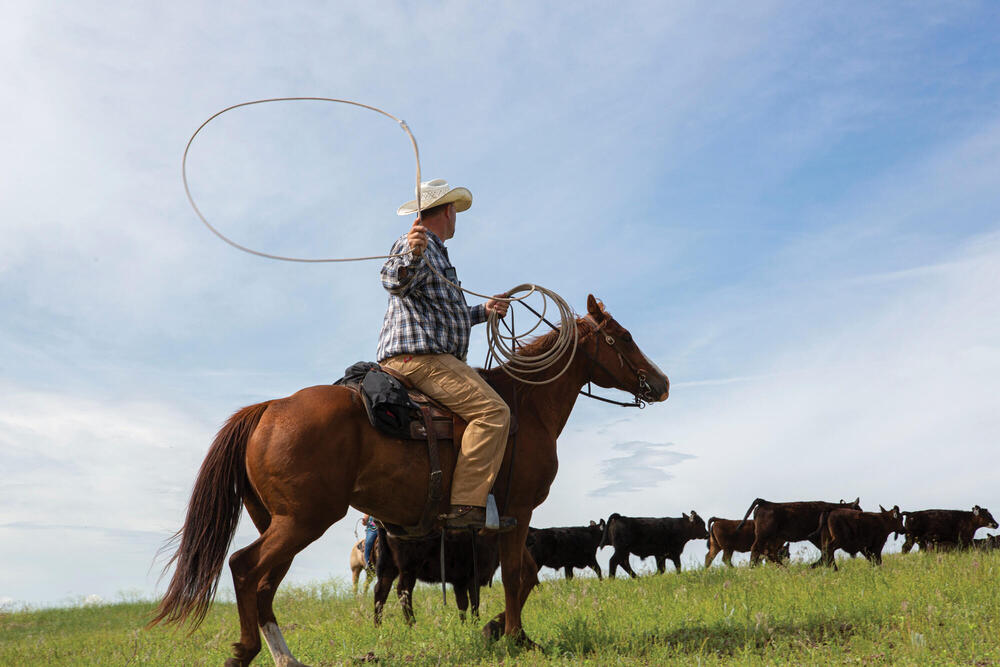 The goal for this morning is to tend to the Simmons family's herd and get everyone—riders, horses, and cattle—across Highway 20 in one piece. The riders work hard, spurring their horses after stray calves, making sure the herd is headed in the general direction of a gate in the fence along the road. It's the first of three cattle moves of the day; the last wears well into the afternoon.
Ranching has always been a tough way to make a living here in the Northern Great Plains (NGP), but a suite of economic and cultural pressures has made it even more challenging in recent years. As a result, grasslands are being converted to croplands at an alarming rate—native prairies plowed under to make way for row crops, monocultures of corn or soybeans or wheat that harbor little wildlife. That's why WWF has been working with ranchers across the plains to help keep the grasslands intact and healthy, to the benefit of both ranchers and wildlife.
"Our vision is a future in which thriving prairies and abundant wildlife help sustain the economy and culture of the people who live in the Northern Great Plains," says Martha Kauffman, who directs WWF's work in the region. "Since over 70% of the grasslands that remain in the Northern Great Plains are privately owned, and most of that is managed for livestock, it's critical that we work with ranchers and ranching communities to keep those grasslands healthy."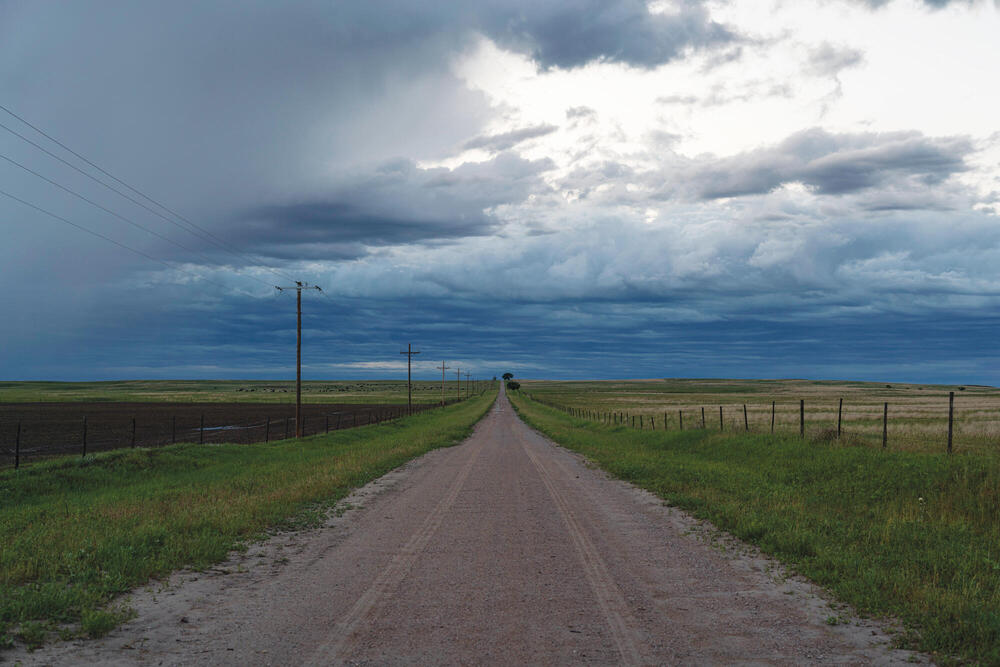 The northern great plains cover 180 million acres in Montana, Nebraska, North Dakota, South Dakota, Wyoming, Alberta, and Saskatchewan. It's one of only four large expanses of temperate grasslands remaining on the planet.
The prairies of the NGP evolved as home to grazing animals such as bison, which pruned the stems and aerated and fertilized the soil. With these animals gone, something else has to fill that niche, says Labbe, or else erosion will increase, and invasive plants will take over. "Cattle aren't the answer everywhere—the Amazon, for example—but here in the NGP, cattle fill that niche and help keep the grasslands healthy," she says.
The cattle industry does have an environmental impact, Labbe says, including the climate impacts of the methane that cows emit as they digest food. But in the NGP, cattle are better than the alternative: A 2019 WWF analysis found that per acre, emissions associated with cattle production in the NGP are significantly lower than those associated with row-crop agriculture (corn, soy, and wheat) in the same region. Converting the grasslands of the NGP to crops—which happened at an average rate of over 1.5 million acres per year from 2010 to 2017, comparable to the rate at which forests were being felled in the Brazilian Amazon—would be equivalent to putting more than 65 million vehicles on the road for a year. Done right, ranching can help preserve biodiversity while minimizing its own environmental footprint.
For the Sexsons and others, ranching done right means concentrating grazing in carefully prescribed areas and moving cattle frequently to give grasslands time to regrow, increasing water absorption into the soil. It's a labor-intensive process; the aim is to optimize the condition of the land, not simply maximize beef production. "Our goal is denser, more diverse grasslands," says Ryan Sexson. "It's not just about grazing. This land has got to last for generations."
Sexson serves on the board of the Nebraska Grazing Lands Coalition, which WWF has been working with since 2012 through its Sustainable Ranching Initiative. Throughout the NGP, WWF has provided funding and advice for programs such as range monitoring, developing software for grazing management, and teaching techniques like rotational grazing. Efforts also include fighting invasive plants like leafy spurge.
Ranchers implement a wide variety of management strategies across the NGP, says Labbe: "It's really a spectrum. At one end, it's so well managed, you have full ecological function. Then we have a lot of people in the middle. They're still doing great things." But even with bad management, she says, when it comes to wildlife, grass is still better than cornfields, and the fact is that different species prefer different habitats—from bare ground to tallgrass. WWF's goal is to help encourage progress toward the optimal end of the management spectrum, without ignoring the value of even modest improvements.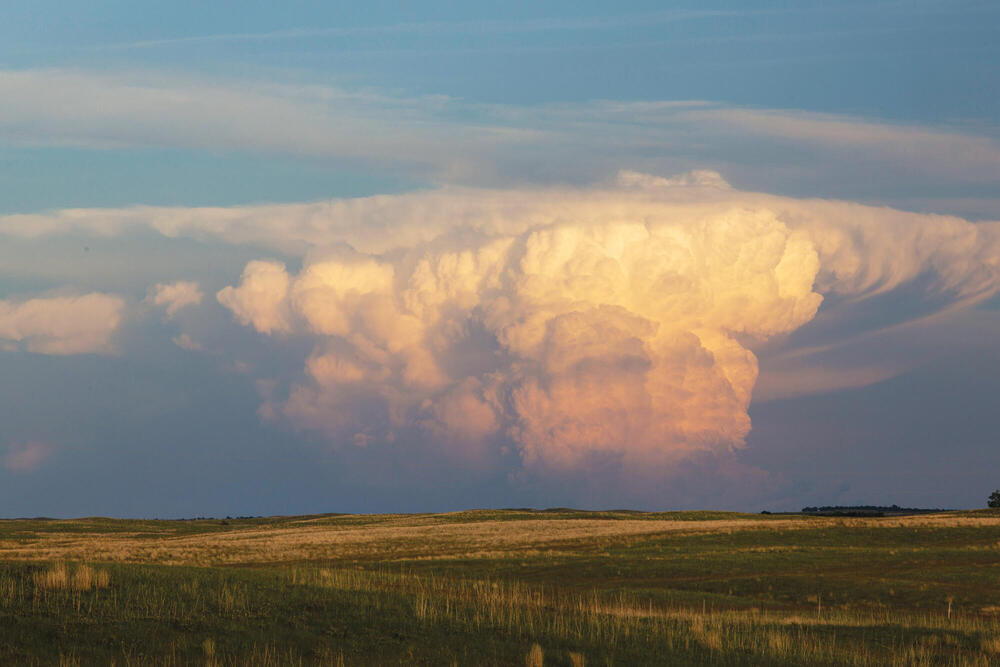 Luke Perman says his approach to management is "intensive." Perman comes from a long line of ranchers. His great-grandfather settled in South Dakota in the early 1900s, and today Perman and his wife, Naomi, own or manage about 650 cows, 700 yearlings, and 1,000 sheep on Rock Hills Ranch. The Permans' approach is influenced by Luke's father, who introduced holistic management strategies in the 1980s, winning awards for conservation and environmental stewardship.
The Permans move animals every three to 10 days and let pastures rest for extended periods in between. This is their first year running sheep, which eat broadleaf plants, like shrubs and flowering plants, that cows tend to avoid. "It helps our bottom line, but it also helps keep plant species in balance," Luke says. "Any time we can add diversity to the system, we see that as a benefit."
Moving cattle more frequently has also helped native warm-season grasses recover, he says; cool-season grasses tend to dominate under continuous grazing. "Now I see big bluestem," he says. "They weren't there 10 years ago. That tells me we're on the right track." Springs have begun to reestablish themselves on the ranch as well, an indicator that healthy ground cover and soil are helping absorb rain.
In South Dakota, WWF has been working with the Permans and other ranchers through local and regional organizations. "It's great that we have allies in the wildlife and conservation world that don't see ranchers as automatically bad, but as partners in achieving a common goal," says Luke. The cultural differences between the two worlds have sometimes made finding common ground a challenge, but the two have a lot to teach each other, and their complementary perspectives can be advantageous when seeking resolutions to complicated issues. "Simple solutions to complex problems are never the right answers," he says.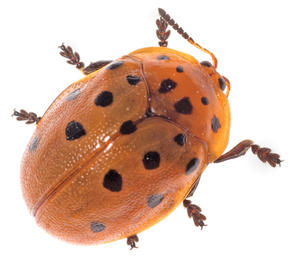 Ladybug mimic tortoise beetle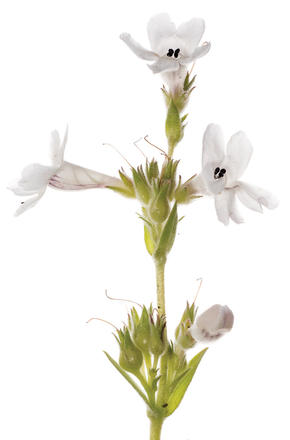 Foxglove beardtongue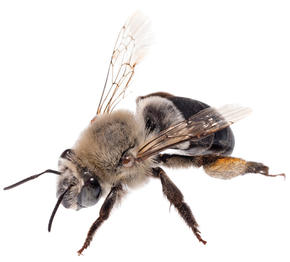 Digger bee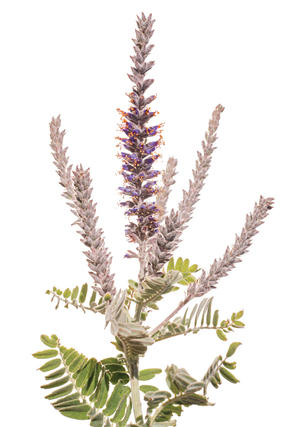 Leadplant
But many ranchers still view conservationists with skepticism. "They don't want someone else coming in and telling them what to do," says Labbe. One of the early challenges for WWF was convincing ranchers that better management practices could result in both healthier grasslands and higher incomes.
As a foot in the door, in the summer of 2015 WWF began conducting voluntary, confidential bird surveys on dozens of ranches, including the one the Sexsons lease. The NGP is home to about 25 bird species that are dependent on large intact grasslands for nesting and breeding. As indicators of ecosystem health, birds have been sounding a silent alarm in the NGP since the 1960s, when studies began showing their numbers declining due to habitat loss and degradation—faster than any other bird group in North America.
Providing an accurate count of species such as burrowing owls, greater sage grouse, long-billed curlews, and western meadowlarks can help ranchers gauge how healthy their grasslands are—in terms of cattle forage as well as wildlife habitat, says WWF grasslands ecologist Kevin Ellison. The bird surveys he and his crew conduct empower landowners, giving them data they can use to further improve the health of their grasslands and to take part in government-run conservation programs.
As of summer 2019, WWF was working on surveys with about 85 landowners in Montana, Nebraska, and South Dakota. Ellison is hoping to raise that number to 200 by 2021 and, in response to ranchers' inquiries, to provide guidance about how to manage grasslands in a way that will encourage certain species.
Ellison says he has seen ranchers change when and how they mow their hay to increase the chances of birds fledging successfully and to provide cover for young birds. Now, he says, "we often see landowners getting competitive about who has more birds."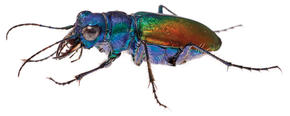 Festive tiger beetle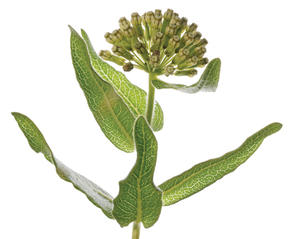 Milkweed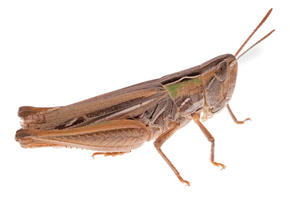 Short-horned grasshopper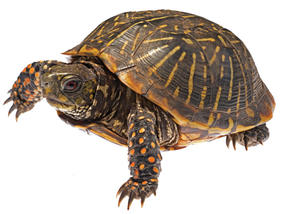 Ornate box turtle
One of the most pressing issues for conservation work in the NGP is managing the handover of ranch land between generations. Because agriculture is so dominated by older workers, it's estimated that 70% of farms and ranchlands in the US will change hands in the next two decades. "Without a productive and sustainable path to the next generation of ranch owners and managers, the future of the Northern Great Plains as a thriving ecosystem remains uncertain," Kauffman says.
The dynamics of family ranching—including gender roles—have changed over time, but the desire to pass on ranching traditions endures. Unlike many ranching women of previous generations, for example, Jamie Sexson is an equal partner in day-to-day operations and "involved in the outside stuff, like calving and tagging," she says. She and Ryan say that Rylie, their oldest daughter, is the most likely of their kids to go into ranching. "I'm lucky to get to do this stuff," Rylie says, "because most kids don't."
Succession planning takes work. Ranches are sold because children can't afford to pay inheritance taxes, or because rising land prices make selling out attractive, says Bethany Johnston of the Nebraska Grazing Lands Coalition. In January, Johnston started running the coalition's generational transition program, created with the help of WWF. The pilot project offers ranchers free help in setting up estate plans, which include blueprints developed by ranchers themselves for handing businesses over to successors.
"Ranchers have a lot of knowledge that is really important to hand down," Johnston says. "But most are so busy, a lot of times estate planning gets pushed back indefinitely. There's nowhere in the work cycle that leaves them any downtime."
The daily demands of ranch life aren't the only factor, says Tim Kalkowski, chairman of the coalition. "It's a raw, emotional process. If we're not prepared for that, we have a problem." Generational transitions can reveal family fault lines and unearth old grievances—and that's assuming descendants even want to take over the business in the first place. The transition program also offers counseling resources.
"What we talk about is confidential and very personal," says Johnston. "It can get overwhelming, so we go a little bit at a time." Communication between generations is key, she adds. "The future of even the best producer's ranch is at stake if you don't have a good estate and transition plan in place."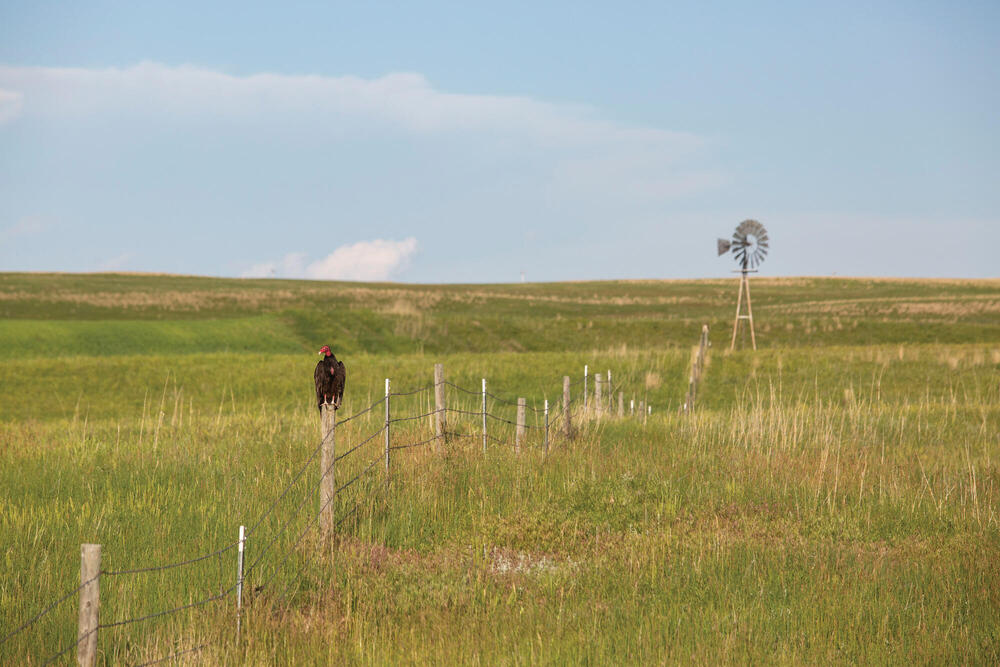 On roundup day, the Sexson kids help herd the cattle through the gates and across the road; the routines of rotational grazing are already second nature to them.
By the time everyone is across, the sky has opened up, and scattered beams of sunlight are replaced with drifting cloud shadows. The riders guide the herd to a nearby windmill and keep them in the general vicinity, giving cows time to pair up with their calves.
Before they leave the cattle to their own devices, the riders separate a handful of calves that need quick, routine medical attention. Ryan drops a lasso around one, and Addie, the youngest rider, bolts after him. With just one try, she ropes its hind legs. It's the first time she's ever roped a calf in the field, and her face is glowing. Her father grins with pride. "Pretty awesome, possum," he says. Whether or not Addie becomes part of the next generation of Sandhills ranchers, her parents, and ranchers like them, are thinking long term—and helping conserve their slice of the Northern Great Plains in the process.
Explore More
About

World Wildlife magazine provides an inspiring, in-depth look at the connections between animals, people and our planet. Published quarterly by WWF, the magazine helps make you a part of our efforts to solve some of the most pressing issues facing the natural world.