A peek at a playful lion cub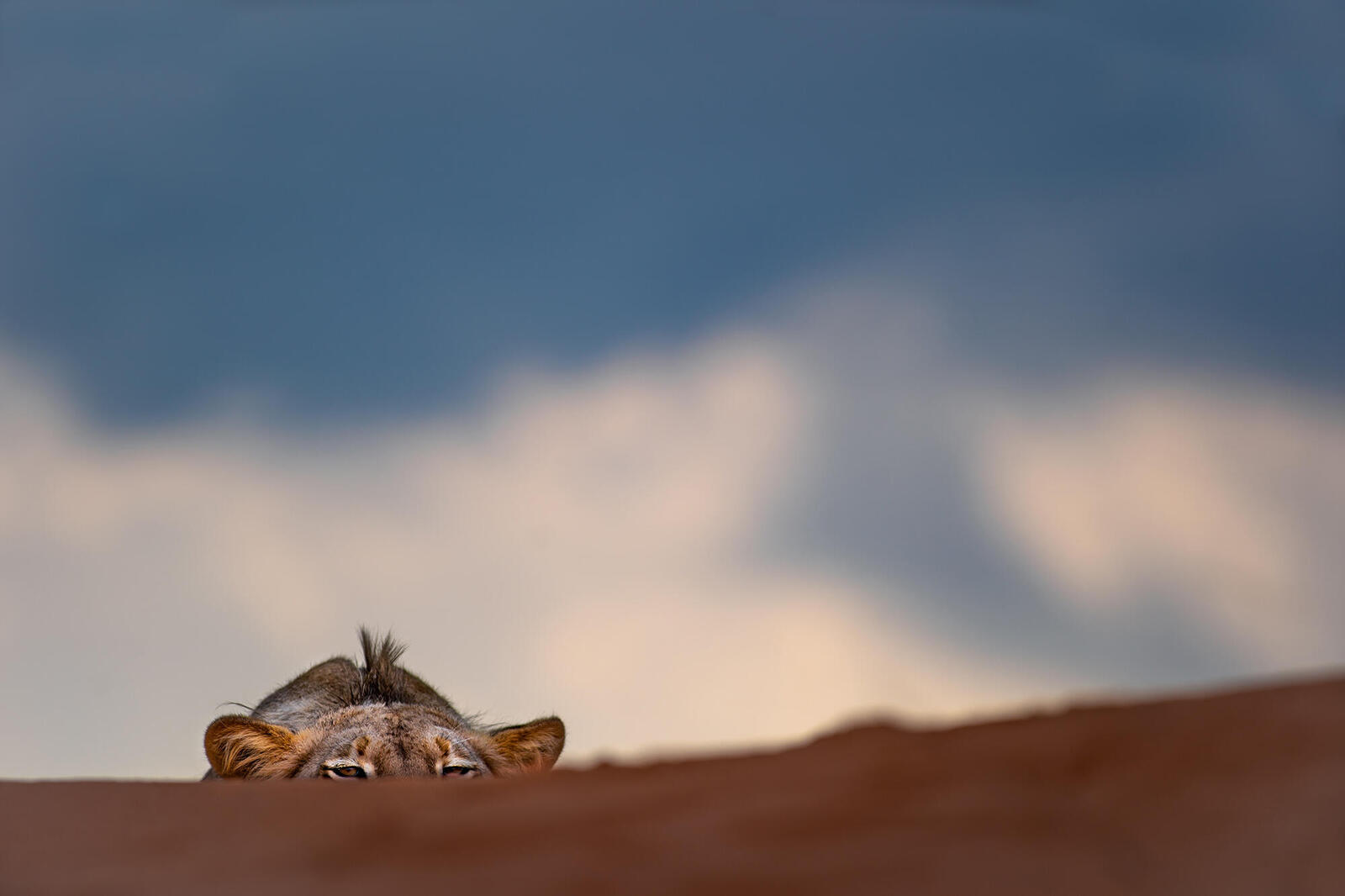 Issue: Winter 2021
Author: Hannes Lochner
KALAHARI DESERT :: SOUTH AFRICA
On a cloudy, 104-degree day in the Kalahari Desert last January, my wife and I embarked on our first photography trip in more than a year. We've been leading tours here since 2010, but when the COVID-19 pandemic hit, we had to cancel all our plans. I couldn't wait to get back into the field and experience the marvel of animals in the wild.
As we drove through the landscape—a sweeping expanse of dust and haze—we followed a lion pride's tracks. Usually, lions travel on the dunes in search of prey and fresh water. Following the rainy season, though, the steep mounds are littered with spiky devil's thorn flowers. To avoid getting pricked, the prides walk along the roads, allowing us to track them more easily.
Eventually, we came across a group of sleeping lions. These animals spend up to 22 hours a day asleep, so photographing them awake can be challenging. But after a couple of hours, this young lion popped his head over a dune. I shot a series of photos as he playfully jumped around on the rust-colored sand.
Such behavior is common among cubs, which sometimes stalk our vehicle and bite at our tires. We stayed for hours watching several mischievous youngsters frolic near their mothers. The ability to capture lions comfortable in their natural habitat—hunting, sleeping, and playing—keeps me coming back to this wondrous landscape time and again.
Explore More
About

World Wildlife magazine provides an inspiring, in-depth look at the connections between animals, people and our planet. Published quarterly by WWF, the magazine helps make you a part of our efforts to solve some of the most pressing issues facing the natural world.