In-Depth
Climate Crowd
Community-driven solutions for people and nature in a changing climate
Issue: Winter 2021
Author: Dianne Tipping-Woods
WWF's Climate Crowd works with partners in more than 30 countries to collect data on how communities are affected by changes in weather and climate—and how they are coping with these changes. The data is analyzed and presented back to the communities, who then work alongside WWF and partners to develop and implement on-the-ground solutions. With their consent, WWF also shares the data on an online platform for use by researchers, educators, and conservation and development practitioners. To date, over 2,300 reports have been submitted. Explore the data at wwfclimatecrowd.org.
"Elephants kill cows more often than sheep. Why do they seem to hate cows for some reason?" asks Joseph Kathiwa. The WWF ecologist is talking with Kimpai Ole Njapit under the spreading branches of a gnarled umbrella acacia tree in Mara Siana Conservancy in Maasai Mara, Kenya.
Dressed in the distinctive red shuka cloth of the Maasai people, Njapit is the chairperson of Naramatisho Ranch, a collective of Maasai landowners that formed the 30,000-acre conservancy in 2009. Mara Siana is one of 17 conservancies in Kenya's Mara Landscape and borders Maasai Mara National Reserve, famous for its huge migrating herds of wildebeests and zebras and for populations of elephants, buffalo, and lions. Nearly two-thirds of Kenya's wildlife rely on such conservancies and rangelands, where they share space with Indigenous herders.
The Maasai have lived and herded their livestock among wildlife for centuries, and conflicts—like elephants killing livestock—aren't new. But as East Africa grows warmer and drier, water scarcity and competition for natural resources are increasing and, with that, so is human-wildlife conflict. Njapit knows this firsthand. His father, Rakoi Ole Njapit, was killed by a buffalo while he tended his herd. "If herders take their flocks to drink at the wrong time or encounter dangerous wildlife while collecting water for household use, it can end in disaster," says Kathiwa. "Women, too, bear a lot of the conflict risk, when they go out gathering firewood and water," he adds.
That's why today's meeting is so important. A group of men—the decision-makers in traditional Maasai culture—joins Kathiwa and Njapit in the shade to discuss water and grazing for the conservancy members' 8,000-plus cattle.
Kathiwa has helped implement WWF's Climate Crowd project here, to understand how Maasai herders are experiencing and responding to climate change. The project collects data on how climate change is affecting rural communities around the world, and then works with those communities to design and implement solutions.
"Their voices are frequently missing from mainstream climate science, even though they are on the front lines of climate change," says WWF director of climate, communities, and wildlife Nikhil Advani, who started the project in 2014. Impacts include crop and livestock loss from drought and flooding, shifts in planting and harvesting times in farming communities, and losses from fires and other weather-related disasters. Often, communities are already coping with these impacts, sometimes in ways that can be harmful to nature. Climate Crowd learns from their experiences, captures their stories, and helps them with practical, nature-compatible ways to deal with their challenges. Often, the solutions are shaped by a community's own traditional, Indigenous, and local knowledge and practices.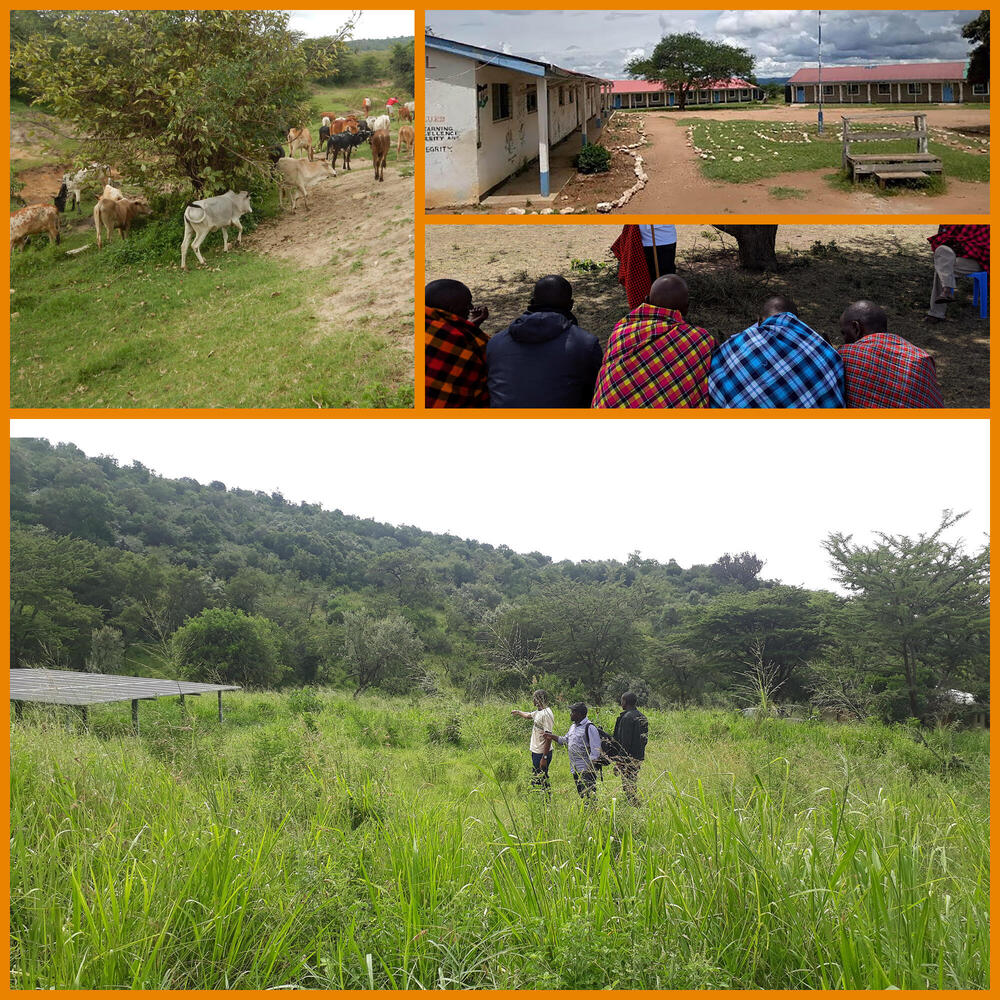 KENYA
"We know the term climate change now. But before we heard it, we already understood it."
—Kimpai Ole Njapi, Mara Siana Conservancy
CURRENT # OF REPORTS
46
ISSUES MOST REPORTED
Decreased rainfall
Drought
Changes in timing of seasons
From humble beginnings, with a $30,000 grant from WWF innovation funds, Climate Crowd has grown to include data from over 30 countries and 15 on-the-ground projects, with more planned over the coming year. Its methodology is simple: Advani's team provides training and guidance to local partners who then collect data from the community members who have agreed to participate. The Climate Crowd team then analyzes it, compiling reports that highlight key trends. The findings are taken back to the communities, which co-design and implement on-the-ground projects to address climate vulnerabilities using funding from Climate Crowd. As the climate changes and communities adapt, Climate Crowd wants to help them do so in ways that benefit both people and nature.
In Mara Siana Conservancy, that means listening to and learning from the Maasai.
"The Maasai have lived in this landscape for many centuries. They are knowledgeable and pass down information from one generation to the next," says Kathiwa. "Understanding what they value is the only way to find solutions that will work for them."
Kenyan-born Advani agrees. "If they are not happy, the wildlife is not going to be happy," he says.
"A man without cattle is dead." According to Njapit, this Maasai saying shows how strongly members of his community feel about their livestock. In the past, cattle literally sustained them by providing meat, milk, and blood—all part of a traditional diet. Today, cattle are fattened, traded, milked, and sold for cash to support a changing, more settled way of life for the Maasai.
This new way of life has its roots in the 19th century, when colonizers appropriated Maasai land. After Kenya gained independence from British rule in 1963, the government divided remaining rangelands into communal ranches. Later, as part of a government privatization program, land was further divided into individually owned plots, effectively ending the Maasai's nomadic lifestyle. But these parcels were too small to sustain grazing livestock, so people began talking about sharing rangelands again, and about participating in tourism ventures.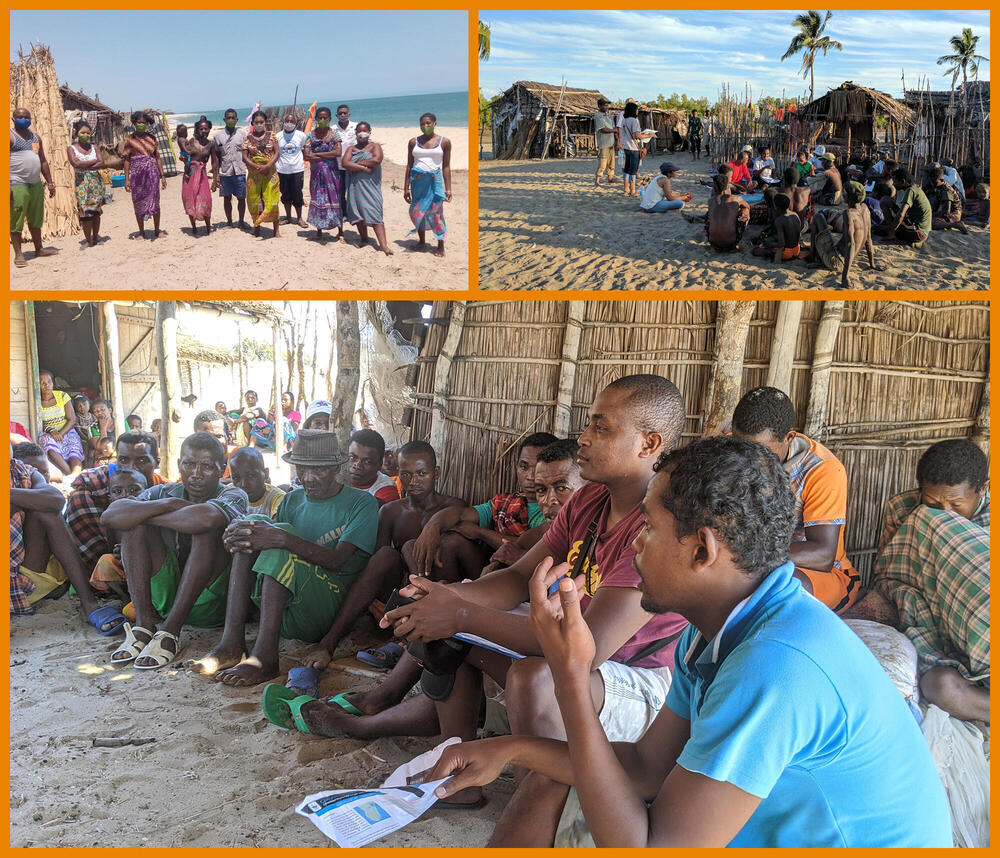 MADAGASCAR
"Crop failure leading to famine."
—Farmer from Ankoba, Madagascar, describing the impacts that shorter rainy seasons with less rainfall have on local livelihoods
CURRENT # OF REPORTS
53
ISSUES MOST REPORTED
Decreased rainfall
Changes in timing of seasons
Drought
Working with the community of Ankoba on the country's western coast, WWF-Madagascar is helping pilot new income-generating activities that empower women.
Approximately 95% of the island nation's reptiles, 89% of its plant life, and 92% of its mammals exist nowhere else on Earth, but the island's people, distinct ecosystems, and extraordinary wildlife are feeling the impacts of a changing climate, with decreasing rainfall and shifting seasonal patterns. Many reports indicate that biodiversity is suffering as a direct result of a changing climate and because of human activity in response to climate change. Farming and fishing communities facing failing crops and declining fish stocks have turned to destructive fishing practices and increased logging, hunting, and foraging. Several species of fish have disappeared from the area.
Climate Crowd field work identified that of the 183 inhabitants of Ankoba's three villages, 67 were women, yet they did not have any income-producing work. "They were dependent on the men's income and the food they were able to catch, leaving them very vulnerable," says WWF-Madagascar's Dannick Randriamanantena.
The community has identified beekeeping and seaweed farming as ways to build local community resilience and lessen pressure on biodiversity. "The inclusion of women in the project is key," says Randriamanantena, "and they will be given high priority, helping to reduce existing gender inequities."
The Climate Crowd project is changing the conversation about climate change, shifting it from a looming existential threat to something rural communities can act on.
Today Mara Siana is home to cheetahs, leopards, buffalo, several resident lion prides, and large herds of giraffes—attracting tourists from around the world to visit and stay at the lodges that lease land from the conservancy. The Maasai landowners receive guaranteed yearly payments for their acreage, plus revenues from lodge operators and tourists. There are also tourism-related job opportunities for community members.
But in recent decades, a growing human population, more livestock, new fences, and development have changed both the landscape and herders' relationships with wildlife populations.
"The reality is, herders today have less space to roam in search of pasture and water, and there is less water around, but they also want to accumulate more and more cattle," says Evans Sitati, Mara Siana Conservancy manager. According to Kenya's Ministry of Agriculture, the country has 18 million cattle and counting. Cattle and other livestock remain the Maasai's primary source of income.
As Njapit watches two young boys steering a herd of tan, black, and white cattle along a dusty path from the village, he notes that he was six years old when he began herding his family's cattle through the Kenyan rangelands. As a Maasai child, this was his education, and a rite of passage. "There is nothing sweeter than the taste of the fresh, raw milk from one of the cows when you all return safely to the kraal in the evening," he says. Today, most Maasai children go to school but still have some herding duties. "Although much has changed since I was a child, cattle still mean everything to the Maasai," he says.
Like thousands of Kenyans, Njapit lost many of his livestock in the drought of 2016–17, when more than 2 million people in the country ended up in need of food aid. "We know the term climate change now. But before we heard it, we already understood it," says Njapit. He could see it in the bones of his animals when the rains did not come.
Stories like Njapit's are at the heart of Climate Crowd. "A lot of the focus in climate change research is on models projecting future changes in temperature and rainfall, but there's a big disconnect between that and people's needs on the ground," says Advani. Pointedly, he notes that climate models with varying degrees of accuracy don't help when people's cattle are dying. "We can't accurately predict events like severe droughts ahead of time. That's why it is really important to do everything we can to help people and wildlife adapt to these different climatic events that will become more frequent and severe over time."
For a community that describes cattle as life, it is no surprise that some Maasai have been coping with the tougher conditions however they can—including taking their livestock into parks and reserves to graze and using fences to restrict wildlife movement. These are understandable responses, but they can have negative consequences.
Indeed, Advani says, Climate Crowd data suggests that about 35% of the coping responses identified through surveys have potentially negative impacts on biodiversity, whereas only 12% have potentially positive impacts. "The idea behind our Climate Crowd collaborations is that by working together with people to help them adapt differently to these changes in ways that support their livelihoods, we will reduce that pressure on biodiversity," he says.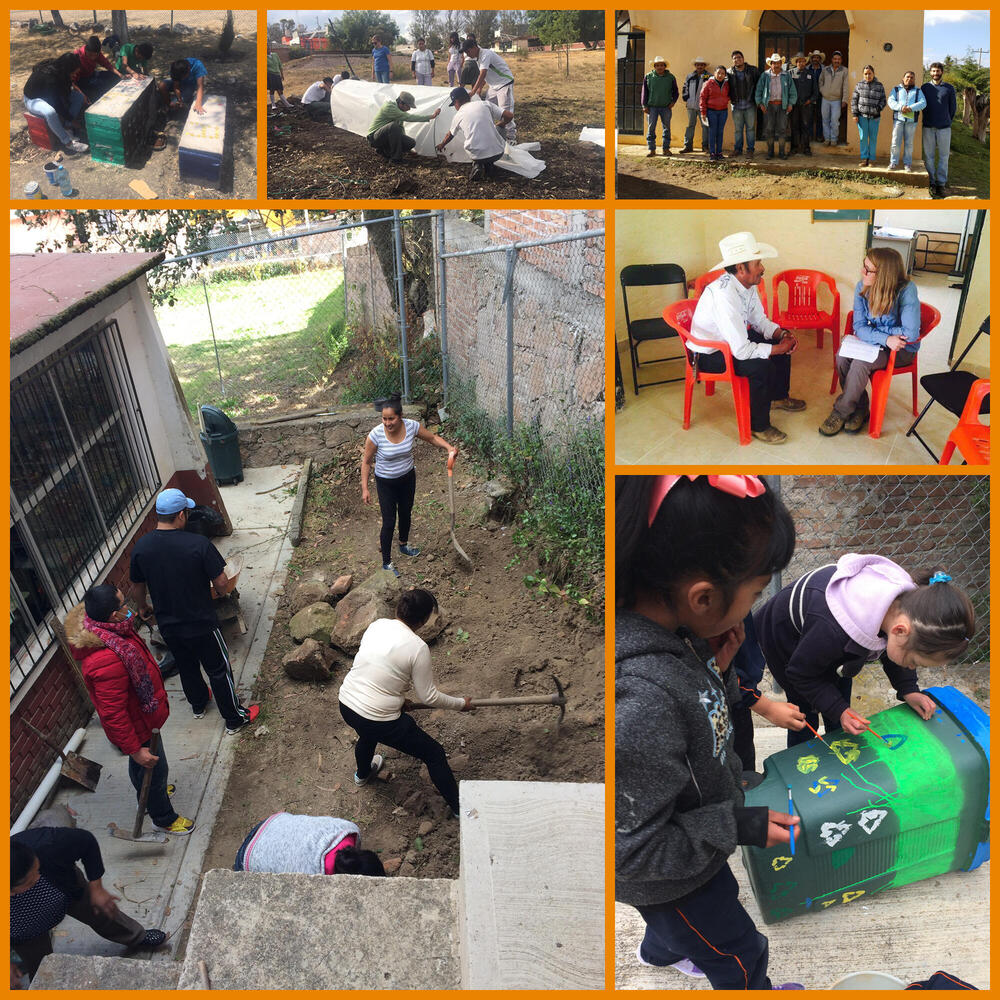 MEXICO
"The ... seasons have become more extreme, with winter months being colder and summer months being much hotter. The cold seems to be arriving earlier each year as well, in October now. The rain has become less frequent but more intense, with high winds that have uprooted corn stalks."
—Community Elder from Santa Lucia, Mexico, on the biggest changes in the climate she's observed in recent years
CURRENT # OF REPORTS
138
ISSUES MOST REPORTED
Decreased rainfall
Changes in timing of seasons
Heat waves/hotter days
Climate Crowd has partnered with the Peace Corps to collect information about how people are experiencing a changing climate in small, rural communities like Puerto de Santa Rosa and Santa Lucia.
"The effects of climate change are becoming more evident in communities where Peace Corps Volunteers serve, because we work in areas where community livelihoods depend on natural resources," says Benita Luna, a Peace Corps environment, programming, and training specialist. Communities have noticed changes in rainfall patterns, atypical frosts, higher incidence of droughts or hurricanes, and more.
According to teacher Irma Reyes Azuara, from Santa Lucia, her community "needs to understand what is causing climate change, and all the repercussions that it has in our daily life, as well as what actions we can carry out within the limits of our context, to better cope."
For Peace Corps Volunteers, conducting Climate Crowd surveys has helped them to approach community members like Azuara and to identify actions that communities would like to use or are already using. "Some interventions are so simple, but so meaningful in the long run, like promoting a culture of caring for our flora and fauna, as well as storing rainwater. They provoke actions from the individual and raise awareness among families, so we can all help the situation," says Azuara.
For the Climate Crowd project with Mara Siana Conservancy, all 40-plus people interviewed to date noted less rainfall, more frequent droughts, and hotter weather than in the past few years as well as changing seasonality of rainfall. Nearly 70% flagged increasing human-wildlife conflict as a damaging result of these changes.
Their experiences mirror the rest of rural Kenya, where about 90% of those interviewed mentioned that there is less freshwater available and that they have experienced the death and malnourishment of livestock due to the scarcity of water and healthy grasslands.
While increased human-wildlife conflict was a major concern, respondents also noted that several species of wildlife have moved out of the area or that their numbers have declined, and that habitat encroachment and degradation is a growing problem as people bring livestock into parks, relocate to other areas, and venture farther away from settlements (including into forests) in search of water and firewood. Widespread fencing of pasture is restricting wildlife movement, and the frequent interactions between livestock and wildlife increase the risk of not only conflict but also disease transmission.
One of the most effective adaptation strategies has its roots in the Maasai's historical pastoral practices, which involve managing the movement of their livestock to ensure sustainable grazing.
Climate Crowd—and other projects within the Climate, Communities, and Wildlife portfolio at WWF—are made possible by many generous supporters, including the Andreas Foundation, The Destina Foundation, Don and Karen Karl, Lisa and Jim Valone, Carol and Andy Phelps, Zendesk, Kohn Pedersen Fox Associates (KPF), and USAID through the Africa Biodiversity Collaborative Group.
The Maasai have always known that livestock farming is a land-use practice compatible with the presence of wildlife, suggests conservancy manager Sitati, and that deeply held knowledge can present especially useful adaptation strategies. "When the Mara Siana Conservancy was formed, herders initially thought we wanted to keep them out because we valued the wildlife more than their cattle," Sitati explains. "When we were able to reframe the conservancy as a kind of grass bank and negotiate managed access for grazing at certain times of year, suddenly we were on the same page." Now, herders can make sustainability calculations about how many cattle should be allowed into certain grazing blocks of the conservancy, and how long they should stay there.
This holistic, planned grazing strategy aligns with current rangeland management science. A long-term experiment, published in the journal Nature, showed that 20 years of having wildlife and cattle share space could be beneficial to soil health. And, Sitati explains, there are other benefits that come from having wildlife and cattle sharing space: Elephants open the bush for the cattle, and having cattle graze the long grass makes it more palatable for other wild herbivores, too.
After the data was collected, analyzed, and shared with the community members, WWF staff worked with the community to design and implement a number of solutions. Rainwater harvesting systems were built at two schools in the conservancy to serve as models for the community. According to Kathiwa, just one thunderstorm is sometimes enough to fill a 10,000-liter tank that will help a household through the dry season, lessening their risk of coming into conflict with wild animals when gathering water. WWF has supported the restoration of a water pan—a human-made, non-seeping pool that catches rainfall and runoff—to increase water access for wildlife. The staff is also training community members to collect data from a new weather station in order to inform decision-making.
"These may seem like small projects, but they have a big impact on the community, who feel a sense of ownership over them," Kathiwa notes.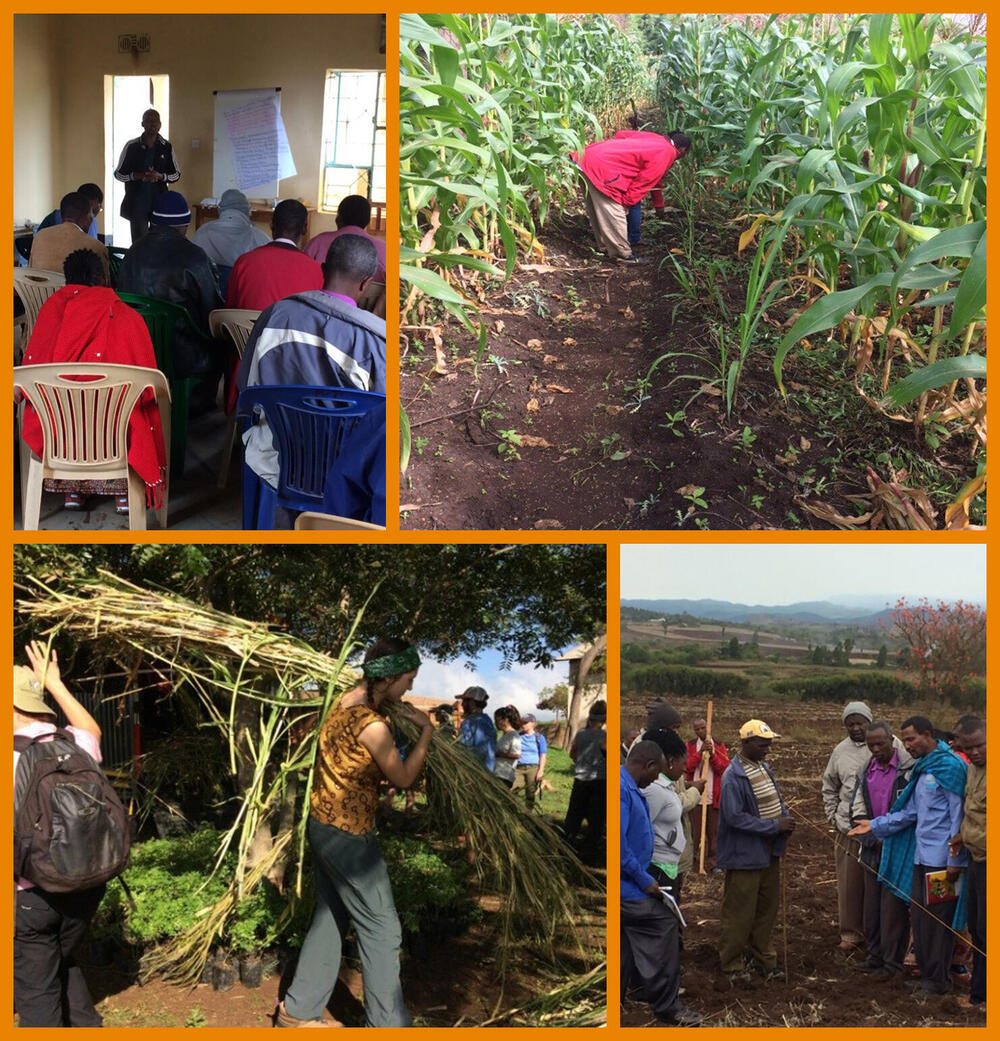 TANZANIA
"There is a reduction in water availability due to decreased rainfall. People have to travel long distances to find water, especially as the nearby river is currently dried up."
—Farmer from Karatu Highlands, Tanzania, noting how changes in weather are affecting his community's natural resources
CURRENT # OF REPORTS
370
ISSUES MOST REPORTED
Decreased rainfall
Changes in timing of seasons
Heat waves/hotter days
In Tanzania, the School for Field Studies has integrated the Climate Crowd methodology into field work for students at its Center for Wildlife Management Studies.
"Climate change is a very important issue, and we need our students to really understand it," says center director Bernard Kissui. "Through our collaboration with WWF's Climate Crowd project, we have a unique opportunity for our students to learn about the real impacts of climate change."
Students of environmental policy and socioeconomic values undertake a semester-long assignment "that involves interviewing people in the community about the impact that these people are perceiving, which could be a result of climate change," says Kissui. Students "also try to understand the various adaptation strategies these people are using. We then go further and ask them to try and understand the impacts of those adaptation strategies on biodiversity," he says. Kissui believes meeting people in this way allows students to connect the science that they have read about with the reality on the ground.
A second phase of the course involves implementing solutions with the community. One example is a terracing project in the highlands of Karatu District, where farmers have experienced declining yields caused by frequent drought and by soil degradation exacerbated by increasingly erratic rainfall. To improve farm productivity in the face of climate change, the School for Field Studies collaborated with the community of Kilimatembo to construct terraces and plant trees and grasses to reduce runoff and stabilize the soil.
As a result of this collaborative approach, the Climate Crowd project is changing the conversation about climate change, shifting it from a looming existential threat to something rural communities can act on. "Communities are at the heart of all the work we do at WWF, and projects like Climate Crowd, which take a bottom-up approach to working with communities, are so important for delivering on our goal to build a future in which people live in harmony with nature," says WWF-US senior vice president of climate change Marcene Mitchell.
Meanwhile, back under the acacia tree, the meeting has ended. "The men are satisfied," says Njapit. They have a grazing plan, and rainfall over the past three years hasn't been too bad, so the grass is looking good. Their environment continues to change, but for now their identities are still linked to the land, the cattle, and the wildlife—identities shaped as much by history and culture as by the demands and challenges of modern life. And perhaps more than any government agency or conservation organization, it's the Maasai who will determine the future of Kenya's wildlife.
Collected from 2015 to 2021, the images in this story represent the diverse people and communities participating in Climate Crowd projects around the world. All images courtesy of Climate Crowd partners.
Explore More
About

World Wildlife magazine provides an inspiring, in-depth look at the connections between animals, people and our planet. Published quarterly by WWF, the magazine helps make you a part of our efforts to solve some of the most pressing issues facing the natural world.