Online searches show a growing number of people are concerned about nature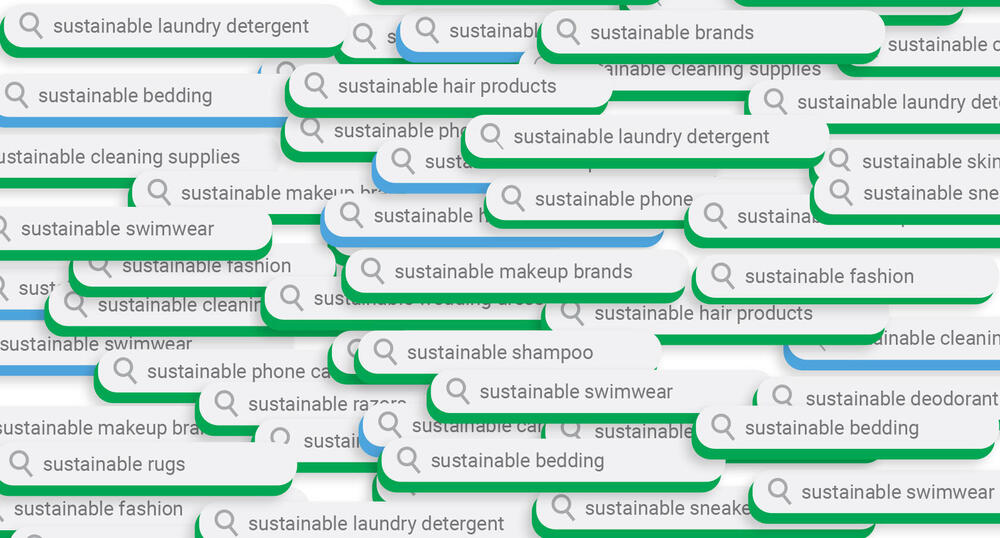 450%
Percentage rise in the popularity of Google searches by US consumers for sustainable products between 2016 and 2020
A global "eco-wakening" is underway. That's the headline of a WWF-commissioned analysis of online searches and social media conversations released in May. Researchers at The Economist Intelligence Unit examined data from 54 countries covering 80% of the world's population and found a striking rise in Twitter posts, Google searches, and media reports related to biodiversity and nature loss over the period 2016–20. Google searches alone increased by 16%.
That online engagement appears to be driving real-world action: Since 2016, more than 159 million people have signed online petitions supporting biodiversity campaigns, and numerous governments have proposed more forceful policies to protect nature. Concern for nature has measurably shifted consumer behavior, too. Researchers found a 71% increase in searches for sustainable goods, with the rise especially marked in developed nations.
Companies are responding: Among manufacturers of natural pharmaceuticals and cosmetics, the number of companies committed to practices that protect biodiversity grew 45%. And in the fashion sector, 65% of businesses surveyed have committed to sourcing sustainably produced raw materials.
Emerging markets on the rise
Increasing rates of environmental awareness and engagement are especially evident in emerging markets. Tweets related to biodiversity and nature loss increased globally 65% from 2016 to 2020, but in India they soared 550%.
Worldwide
65%
Latin America
136%
Sub-Saharan Africa
168%
India
550%
Explore More
About

World Wildlife magazine provides an inspiring, in-depth look at the connections between animals, people and our planet. Published quarterly by WWF, the magazine helps make you a part of our efforts to solve some of the most pressing issues facing the natural world.