Vignesh Aier on investing for nature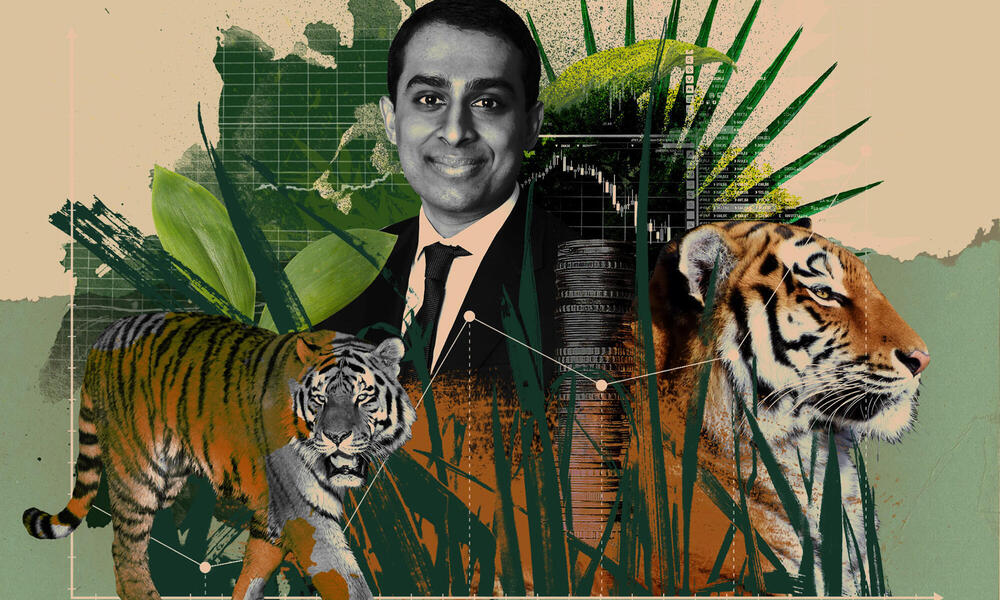 WWF National Council member Vignesh Aier is a private equity investor and leads investments in growing health care, business services, and technology companies. Vig was born in India, grew up in New York, and studied at Columbia University and the London School of Economics. Here, he offers his thoughts on incorporating conservation into investment strategies.
1
PICTURE THIS
I moved to the US when I was three. My earliest memories of nature are visiting local parks in the suburbs. The only "real" nature I saw—lions, elephants, sweeping landscapes—was on TV, and I was nonetheless awed by the beauty and diversity on this planet. Those visions came to life on a safari trip in India years later.
2
MEANINGFUL CONSERVATION
What catalyzed me to be an active supporter of WWF's work was the numbers. In 2010, I read that there were only about 3,000 tigers left in the wild and initially thought that must be a typo. To me, conservation means preserving the diversity of life on Earth, and that statistic was a wake-up call.
3
SUSTAINABLE BUSINESS
Investors have a responsibility to do right by our clients while considering all stakeholders. We need to find opportunities to embed sustainability and social responsibility in good investment decisions. There's increasing traction in investment circles toward creating positive impact on environmental, social, and governance (ESG) factors, and I'm excited by what that could mean going forward.
4
A HOPEFUL FUTURE
There is a strengthening global movement of people who care about nature. Tiger populations are heading in the right direction—there are now about 3,900 in the wild. I see every day how investors demand more on ESG initiatives from the companies with which they partner. They want to help make the world better. That gives me hope.
Explore More
About

World Wildlife magazine provides an inspiring, in-depth look at the connections between animals, people and our planet. Published quarterly by WWF, the magazine helps make you a part of our efforts to solve some of the most pressing issues facing the natural world.