Sparking change at scale
When it comes to addressing the increasingly urgent and complex global issues that impact our planet, the only way we can spark change at scale is by working together. WWF partners with government leaders and tribal authorities; consumers and corporate leaders; fishers and ranchers; donors and advocates; and local communities, universities, and multinational institutions—all to forge joint solutions we couldn't accomplish on our own. Together, we are accomplishing incredible things. Together, anything is possible.
food
We drive sustainable food systems to conserve nature and feed humanity
Out in front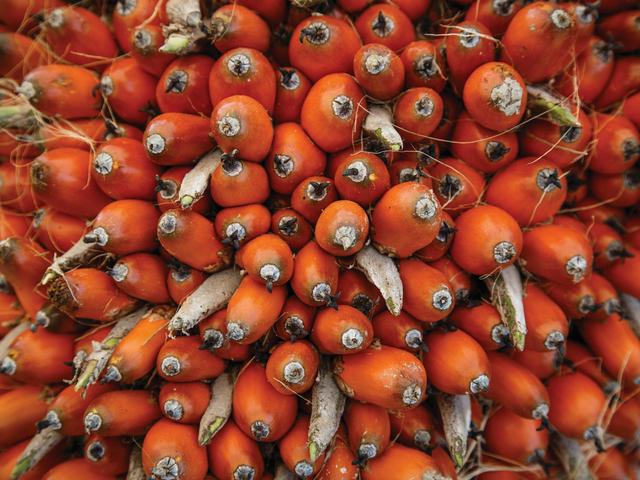 Palm oil is a key ingredient in everything from dish soap to ice cream; it is now the world's most widely consumed vegetable oil. It is also one of the greatest threats to remaining tropical forests in Indonesia and Malaysia—and to the indigenous people and endangered elephants, tigers, orangutans, and rhinos that live there. | In the face of rising concerns about the impact of palm oil production, a collaborative force for sustainable palm oil is driving change across the supply chain—from producers, processors, traders, and consumer goods companies to citizens, local communities, and governments. | Cargill, Inc., is a leader in the push toward sustainable palm oil. In July of 2014, the company strengthened its decade-long efforts with a powerful policy that commits to palm oil that is "sustainable, deforestation-free, and socially responsible." That year, Cargill and major palm oil producers also signed the Indonesian Palm Oil Pledge, committing to deliver "sustainable palm oil that is deforestation-free, respects human and community rights, and delivers shareholder value," and inked a Sustainable Palm Oil Manifesto to establish a system with a "traceable and transparent supply chain." With these actions and more, Cargill is on track to achieve its goal of 100% responsibly produced palm oil by 2020.
freshwater
We secure water for people and nature
A river's worth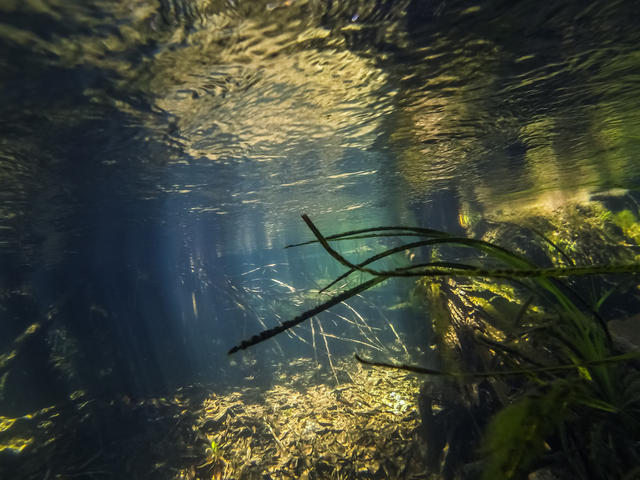 River basins provide everything from food and water to energy and economic growth. But as we tap our vital freshwater resources in ever-greater amounts, how can we more effectively gauge a river ecosystem's health and measure the impact of our actions? | In Colombia's Orinoco river basin—a globally important system and critical habitat for endangered species—WWF is working with a host of partners to develop a new "report card" to transform how freshwater resources are being managed at the river basin scale. | By using a stakeholder-based, scientifically sound assessment of the river basin's health, government officials, business leaders, and communities will be able to make informed decisions about how they use their freshwater ecosystems for energy, food, water, and economic growth. | To develop the report card, we are engaging local fishers, farmers, community leaders, academics, public officials, and others to ensure we understand and prioritize the issues most important to them. | Once the process is tested, we will share it with stakeholders in other river basins around the world, so they too can create credible report cards; arm decision makers with clear, meaningful information to change behaviors and policies; and measurably improve river basin health.
climate
We advocate for smarter policies to prepare for climate change, reduce emissions, and bring more renewable energy into people's lives.
Power source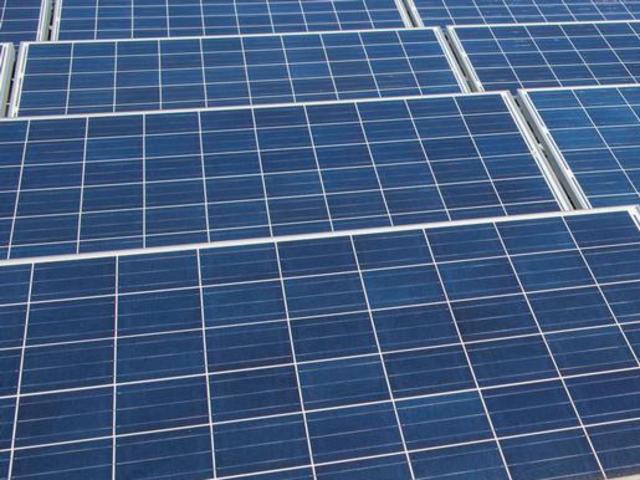 America's largest companies are making renewable energy part of business as usual, and the new Corporate Renewable Buyers' Principles are a driving force behind that change. | Forty-four corporate signatories, including Walmart, developed the principles in an unprecedented collaboration with WWF and the World Resources Institute, in order to simplify the process of buying renewable energy and to help improve the future of US energy and electricity systems. | This shared vision could create exponential impact in making renewable energy more easily accessible at competitive rates for large and small businesses. The collaboration also demonstrates how a committed group of corporate customers can leverage their buying power to help usher in a clean energy future. | WWF is working with these businesses, and many others, to set strong goals that will result in billions of kilowatt hours of renewable energy demand, track that progress, and create solutions to help renewable energy buyers and utility providers meet the demand. | Walmart has also actively worked with WWF in recent years to create new models for collaborative renewable energy delivery, and set ambitious targets across multiple conservation goals, including sustainable food, reduced emissions, and healthy forests.
wildlife
We work to ensure the world's most iconic species, including tigers, rhinos, and elephants, are secured and recovering in the wild
Seeking zero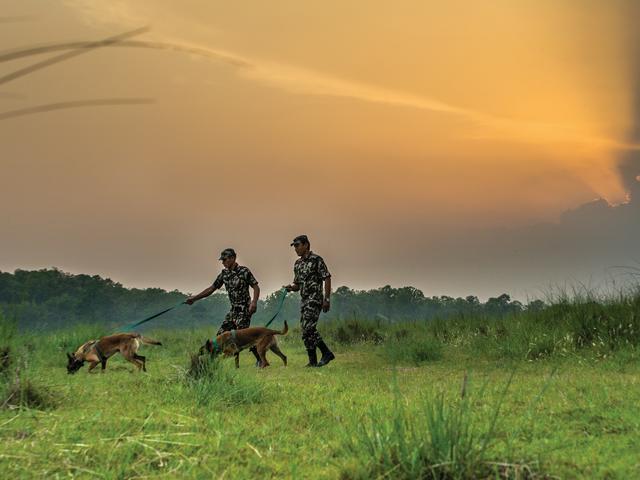 The tiny Himalayan country of Nepal is slowly breaking the death grip of wildlife crime, marking its third full 12-month stretch of zero poaching of rhinos and elephants, and serving as a model for the rest of the world. Nepal is leading the way on zero poaching with a multipronged strategy—backed by a strong commitment by the country's leadership—that focuses on collaboration among park agencies, national law enforcement officials, and international organizations, including World Wildlife Fund. | Criminal penalties for poaching are stiff, and the Nepalese Army patrols the national parks using advanced technologies, unmanned aerial vehicles, and specially trained sniffer dogs that help frontline teams track and arrest wildlife criminals. In February, Nepal hosted the historic Towards Zero Poaching in Asia symposium, where leaders from 13 countries—Bangladesh, Bhutan, Cambodia, China, India, Indonesia, Laos, Malaysia, Myanmar, Nepal, Russia, Thailand, and Vietnam—came together to share best practices to protect their wildlife and enforce criminal penalties. At the closing session, representatives from all countries unanimously agreed to launch a regional response to advance zero poaching across Asia. WWF is helping to hold them to that task.
oceans
We safeguard healthy oceans and marine livelihoods
From bait to plate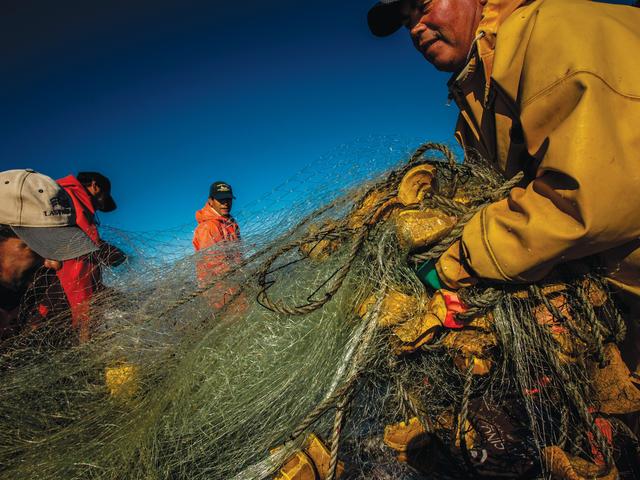 In the US, we import more than 5.3 billion pounds of seafood every year. Unfortunately, much of that seafood cannot be traced back to its source—and much of it is illegally caught. In fact, illegal fishing is rampant and current traceability laws are not strong—so US consumers cannot know whether their seafood was caught legally. | But thanks to a concerted effort by the US government, WWF, and hundreds of thousands of WWF supporters, all that is beginning to change. Over the past year and a half, a task force formed by a White House-led initiative, and cochaired by the secretaries of commerce and state, has assessed the situation to combat black-market fishing. | This year, the Senate passed the Illegal, Unreported and Unregulated Fishing Enforcement Act of 2015, which sets the stage for President Obama to formally commit the United States to the Port States Measures Agreement—a strong, far-reaching tool to fight illegal fishing. The administration also announced a program that uses technology to coordinate and share information that helps trace seafood while strengthening global partnerships among state and local governments, the seafood industry, and nongovernmental organizations. Real progress toward legally traceable fishing is being made.
Forests
We work to conserve the world's most important forests
On the cutting edge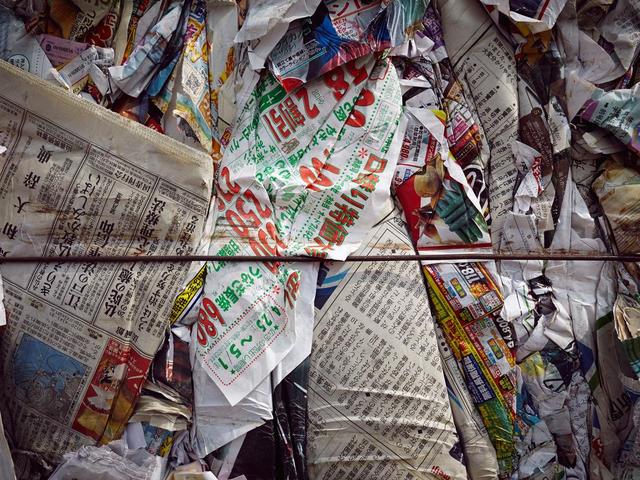 Although China is the world's largest producer and consumer of paper products, the practice of responsible forest management is not yet widespread there. But that may be changing soon, thanks to a new, multiyear initiative launched in collaboration with Apple Inc. This groundbreaking partnership to catalyze responsible forestry in China will help the country reduce its environmental footprint by producing paper products from responsibly managed forests within its own borders. As a result, the country could conserve as much as 1 million acres of forests, showcase its ability to reduce the land and water used to produce paper while creating less pollution, and still meet the growing demand for paper products. | By 2020, up to 296,000 acres of working forests in China—the plantations and semi-natural forests that supply pulp and paper manufacturers—could receive Forest Stewardship Council (FSC) certification, which means the product comes from a responsibly managed forest that follows rigorous standards for environmental and social responsibility. | This project also represents the dynamic role companies can play in protecting forests, and is a step toward guiding more of China's pulp and paper supply chain to responsible forestry efforts on its own land.