Grassland creation and water provision for tiger prey in Thailand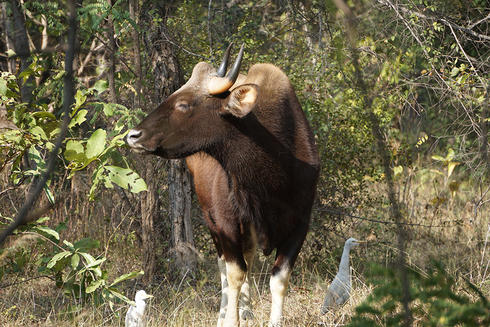 On the border with Myanmar, Kaeng Krachan is Thailand's largest national park, part of the Dawna Tenasserim landscape, and a WWF-recognized tiger heartland. Due to historic poaching, however, there are only a handful of tigers remaining in the park. Recent efforts to reestablish the tiger population have been hampered by low prey abundance numbering only around 7 individuals per 250 acres, paling in comparison to the 90 individuals per 250 acres found in Indian protected areas.
Thailand is in the midst of its worst drought in 40 years. As a result, sources of freshwater have been depleted, causing adverse impacts to tiger prey species like sambar deer, barking deer, gaur, and wild boar. Most of these species are highly dependent on drinking water and a reduction in water availability increases stress in individuals. Additionally, in their search for water, wildlife will often move outside of park boundaries and closer to communities.
In an effort to boost prey populations, WWF is working with the Department of National Parks (DNP) in Thailand to improve habitat in 79 acres of Kaeng Krachan National Park, using a variety of techniques including creation of grassland in an area of degraded forest, clearing of invasive species, construction of water holes and salt licks, creation of fire breaks, and installation of a weather station. Simultaneous efforts to increase camera trap coverage will allow park authorities to monitor the project site and document increases in wildlife numbers. Project activities are currently underway and due to be completed in 2020.