How honey can help protect tigers in China
When Lao Wu was a child, the mountains that surround his community in the Huangnihe National Nature Reserve in northeast China were filled with wild animals, from roe deer to tigers.
However, because of poor economic conditions for families at that time, many were forced to hunt to survive—putting meals on their tables and selling fur for money. Over time, the forest was logged, which led to a more barren and quieter mountainscape.
Hunting in the region was eventually banned to protect wildlife, and while more and more wild animals have been spotted in the forest in recent years, the living conditions that Wu and the other villagers continue to face have not improved.

Most of the young people leave the village to go to work in the city. The annual income of a whole family is equal to just one person's salary in urban areas. These continued economic hardships increase the risk of potential poaching. Wu says that staff of the reserve talk to the community about the importance of protecting wildlife—like the endangered tigers that live in the region—and nature, but it's hard for families to prioritize conservation when they're focused on putting food on the table and clothes on their children.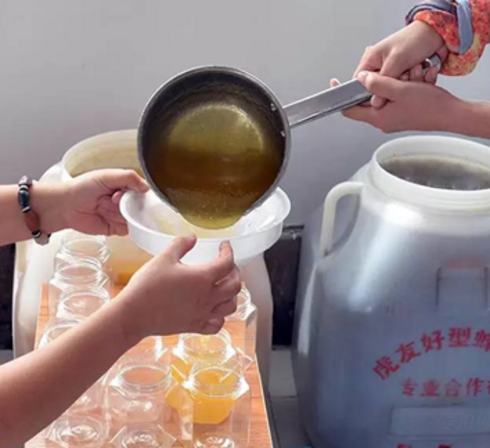 So what could the communities do that would allow them to participate in conservation efforts while also improving their economic wellbeing? Perhaps honey was the answer. Every 10 sets of beehives can increase incomes from 1,500 yuan to 2,500 yuan, effectively having an impact on the livelihoods of residents.

Because of this potential, WWF donated nearly 400 beehives to community residents in the continental tiger range and organized professional and technical training on beekeeping. Wu's family alone now has 35 sets of beehives, and he has plans to expand this to 60 beehives total. These beehives would generate more than 10,000 yuan of income for Wu's family every year.
This investment in the production of honey not only supports the livelihoods of the community residents, but it has also helped establish tiger-friendly non-timber forest products that are sustainable and healthy. And it supports voluntary search teams who regularly patrol the forests for snare removal. Because of inspiring efforts like this, local communities have proven once again that investing in their futures is also an investment in the conservation of endangered wild animals, like tigers.