Maryanne the koala returns home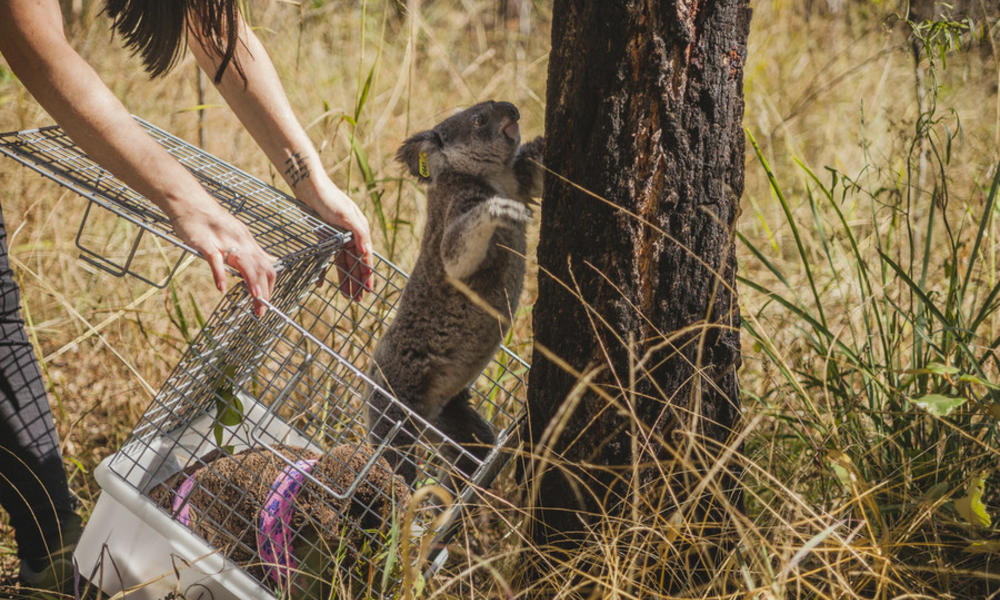 Date: June 02, 2020
Author: Liz Watt
The Australian bushfires that raged from June of 2019 to February 2020 were the worst the country has seen. Displacing families and destroying habitats, the fires are estimated to have burned 46 million acres of land and have claimed the lives of over a third of the nation's koala population.
But among these staggering and devastating figures also exist sparks of hope, one in the form of a pintsized survivor defying the odds – Maryanne.
Found on December 18, 2019 outside the city of Brisbane, the one-year old koala was underweight, dehydrated, and suffering from badly burned paws after the fires tore through the area. Rescued by the RSCPA Wildlife Hospital of Queensland, Maryanne was nursed back to health under the watchful eye of her caretakers.
Thanks to the generosity of WWF supporters around the world, much needed emergency funding for the hospital helped support the care and rehabilitation of animals impacted by the bushfires. Since the fires, the RSPCA have seen three times the usual number of koalas come through their doors needing help, not to mention all the other native species they rehabilitate.
After six months of care, Maryanne's wounds were healed and she made a full recovery, doubling in size and even growing back her claw that had been lost to the flames; she was ready to return home.
With her caretakers looking on, Maryanne was released back into the wild last week, ready to live out the rest of her days dozing in the Queensland treetops. "Everyone thinks you get sad when you release a koala. Actually, you don't. This is the reward for what we do. For a carer, this is the pinnacle," said Peter Lurker of the Queensland RSPCA, one of Maryanne's caretakers.
While Maryanne's is a heartwarming story of survival and re-wilding, she is only one of so many displaced and injured koalas who still need our help. WWF will soon commence a series of wildlife care and habitat protection projects to help this Australian icon recover from the impact of the bushfires. By joining together in support of these initiatives, we can help many more koalas follow in Maryanne's footsteps on the road to recovery.