Two snow leopards successfully collared in Nepal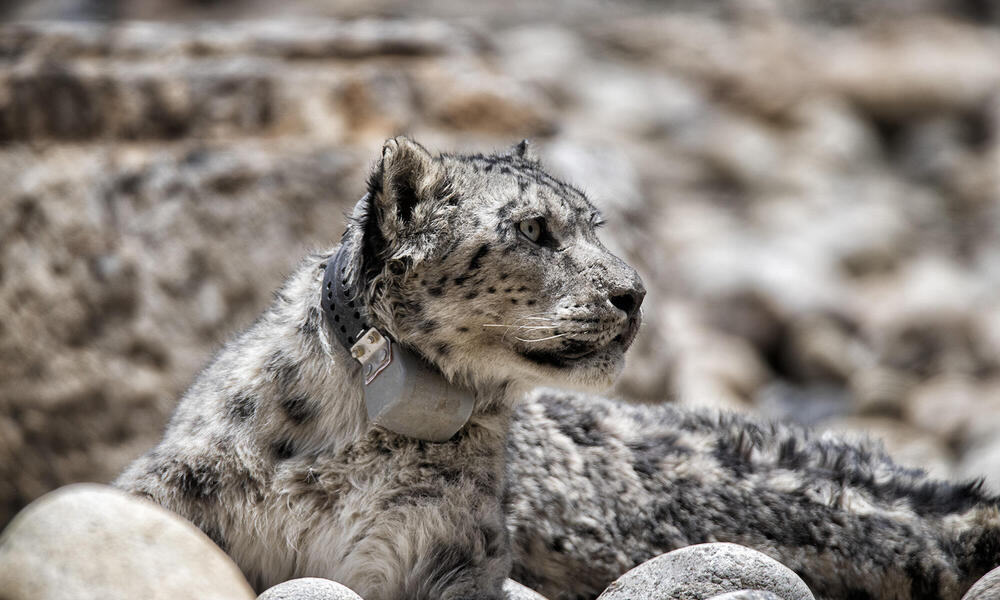 Scientists successfully collared two snow leopards in Western Nepal—a feat that will help researchers learn more about this elusive and vulnerable species. The satellite GPS collaring of these big cats brings Nepal's tally of collared snow leopards to eight. The two adult males—a 7-year-old and a 6-year-old—are in sound health and moving through their normal range area after being fitted with collars in Shey Phoksundo National Park.
A team of 30 members comprised of staff from the Shey Phoksundo National Park Office, wildlife experts, technicians, veterinarians from WWF Nepal and the National Trust for Nature Conservation, and local citizen scientists participated in this year's expedition.
National park staff and conservation biologists will closely monitor the big cats over the next 18 months. The GPS collars periodically transmit the location of the animals, providing invaluable information on the snow leopard's habitat, spatial behavior, and movement across borders. This data helps inform conservation planning for the species.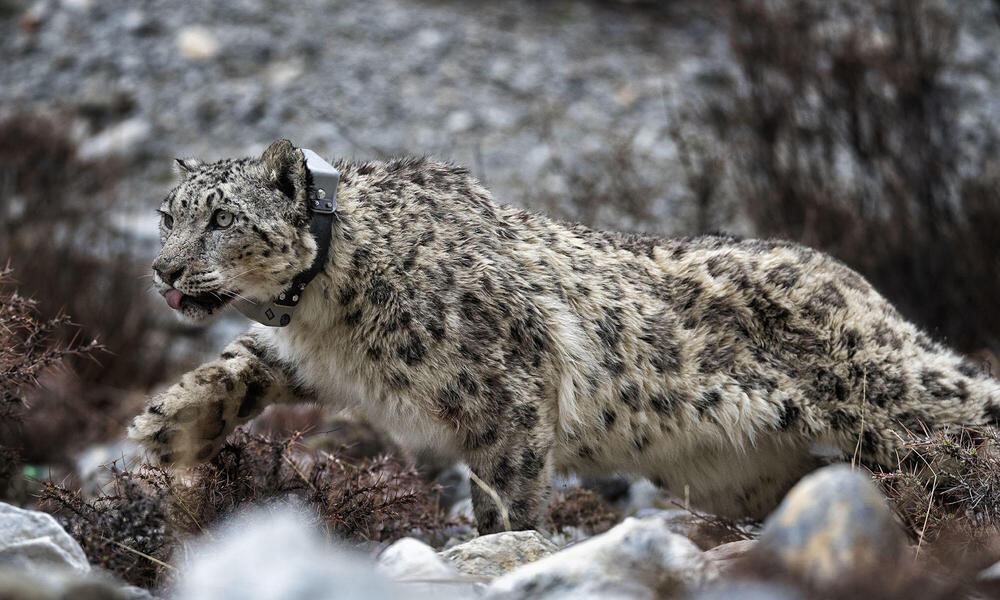 "With less than 3% of Snow Leopard Range surveyed so far, the advancement in safe wildlife collaring technology provides the much-needed tool to understand their distribution, population dynamics and the likely impacts of climate change," said Dechen Dorji, senior director for Asia, Wildlife Conservation, at WWF. "Nepal is once again leading and pushing the boundaries in this field."
Scientists collared the first four snow leopards in Kanchenjunga Conservation Area between 2012 and 2017. This is the second satellite telemetry expedition undertaken in Shey Phoksundo National Park. The first was conducted in 2019 during which scientists successfully collared two male snow leopards.
"The science derived from collaring expeditions such these are critical in strengthening conservation and management in the Western Himalayan Snow Leopard Landscape, a region known to have the highest snow leopard density in Nepal," said Dr. Pem Narayan Kandel, secretary, Nepal's Ministry of Forests and Environment.