Wind Cave National Park donates 60 bison to Wolakota Buffalo Range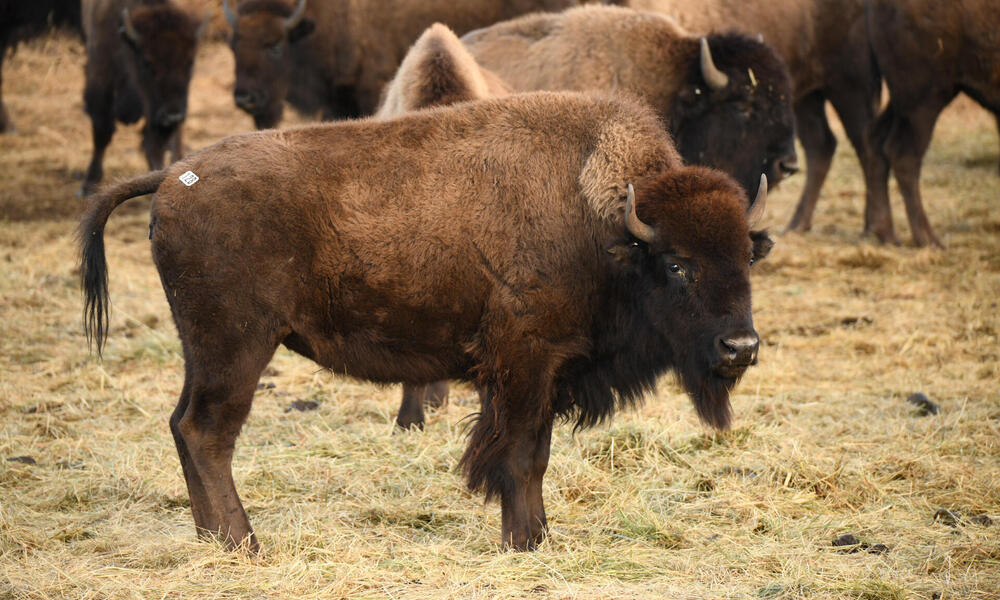 In the Lakota creation story, beings emerged from the Wind Cave in South Dakota's Black Hills—some in human form and some in buffalo form. It's fitting, then, that the latest group of bison donated to the Wolakota Buffalo Range were donated by Wind Cave National Park.
Sixty bison barreled onto the nearly 28,000 acres of land managed by the Rosebud Economic Development Corporation (REDCO), the economic arm of the Rosebud Sioux Tribe. This addition pushes the herd ever closer to the milestone of 1,000 individuals—the number recommended by scientists to ensure the long-term genetic health of a herd and, in turn, the species.

One hundred plains bison found a home on this range last October.

"The progress being made at Wolakota Buffalo Range has exceeded all expectations," said Dennis Jorgensen, bison program manager for WWF. "If someone had told me at the outset of the project that after only a year since the first bison set foot on the land, we would near 1,000 bison on 28,000 acres once all transfers are completed this winter I would not have believed them. It's a testament to the remarkable work of REDCO and what can be achieved when you unify a community's vision and the energy of diverse partners and the American public."
More releases are planned this fall and winter. The herd will grow to over 900 by the end of November, making it one of the largest Native-managed herds in North America.
Learn more about this project. Visit rosebudbuffalo.org.