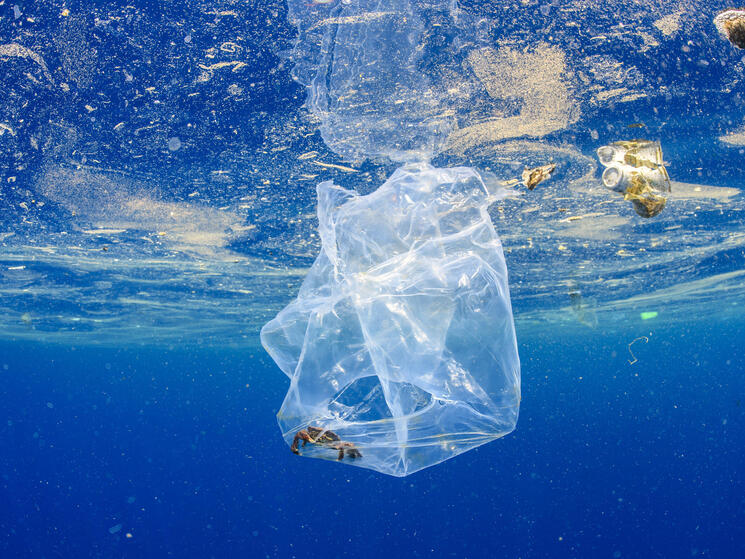 Every day, plastic pollution is flowing into our natural environment at an unprecedented rate, with at least a dump truck every minute entering into our oceans alone. It's time to turn off the tap, together. We need everyone—industry leaders, policymakers, and everyday consumers—to play a role in transforming the broken systems by fixing how we source, dispose of, and reuse the plastics we need in our daily lives. And, the more we can coordinate these large-scale actions together, the more impactful we'll be.
Building the foundation for collaboration is especially important in the United States, where the plastics landscape is defined by patchwork infrastructure frameworks, conflicting policies, and inefficient silos between stakeholders. As a result of this disjointed nature, the U.S. only recycles an estimated 13% of plastic packaging and has become one of the world's top generators of plastic pollution.
The United States needs a national strategy – and this is where the U.S. Plastics Pact comes in.
Led by The Recycling Partnership and World Wildlife Fund, the U.S. Plastics Pact is a collaborative, solutions-driven consortium, and part of the Ellen MacArthur Foundation's Plastic Pact Network. Since it launched in 2020, the consortium has brought together more than 90 U.S. Pact "Activators"—the companies, municipal leaders, NGOs, and other representative stakeholders on this issue—behind a common vision of a nationwide circular economy for plastics.
By 2025, the U.S. Pact aims to: define and eliminate problematic or unnecessary plastic packaging; ensure 100% of plastic packaging will be reusable, recyclable, or compostable; undertake ambitious actions to effectively recycle or compost 50% of plastic packaging; and establish an average of 30% recycled content or responsibly sourced, biobased content.
This month, the U.S. Pact released the Roadmap to 2025. The roadmap illustrates a path to reaching the four above targets through an ecosystem of diverse workstreams, driven by U.S. Pact Activators, to create scalable solutions that are tailored to fit the unique needs and challenges of the U.S. recycling system.
WWF joined the U.S. Pact as a founding member because driving the transition from a linear to a circular economy at this national level will have resounding impact felt worldwide. And through our data driven-lens, we are helping ensure that the 2025 targets are being met with rigorous and transparent reporting. As part of this role, we have integrated our ReSource: Plastic Footprint Tracker accounting framework as the tool all Activators will use to measure and report on annual progress. WWF has also helped design the Pact's political engagement strategy through developing recommendations around emerging issues such as extended producer responsibility (EPR) and multistakeholder representation in policy discussions.