Advancing Equity and Sustainability in the City of Roses: Portland, Oregon
Date

: 11 May 2022

Author

: Tara Doyle, World Wildlife Fund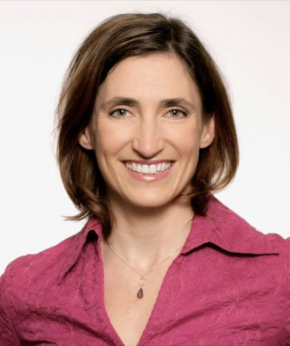 In this blog series, I'm speaking with sustainability officials in local governments around the country to learn about how they're tackling socio-environmental issues within the public sector. This week, I interview Andrea Durbin, former Director of Portland's Bureau of Planning and Sustainability (BPS).
For more than a decade, Durbin led the Oregon Environmental Council, a statewide nonprofit working on sustainability issues and engaging a range of stakeholders from businesses to community leaders and elected officials. She focused on strategic development, program management, government relationships, and policy development. "I take a collaborative approach to leadership," Durbin says, "which has proved helpful for leading and convening work with other bureaus and other external stakeholders."
Q: What are your top priorities for addressing climate change in Portland?
The first is making sure that we're adequately prepared for climate impacts. The Pacific Northwest has experienced extreme heat and precipitation, wildfires, ice storms, and power outages within the past two years. We need to strengthen our resilience and better prepare the city and our community for the impacts of climate change. BPS priorities include integrating climate planning into the built environment to make our neighborhoods and urban infrastructure more flood, fire, and heat-resistant.
Second, we need to focus on protecting the most vulnerable members of our population from those impacts. We know that BIPOC (Black, Indigenous, and People of Color) individuals, along with immigrants, refugees, the elderly, and children are more impacted by climate change. So we need to center communities and climate justice approaches in our work. Portland is doing that with a community-focused approach, creating new spaces to inform policy developments that are Black and Brown-led. At the same time, we're investing in climate justice solutions through new programs like the Portland Clean Energy Fund.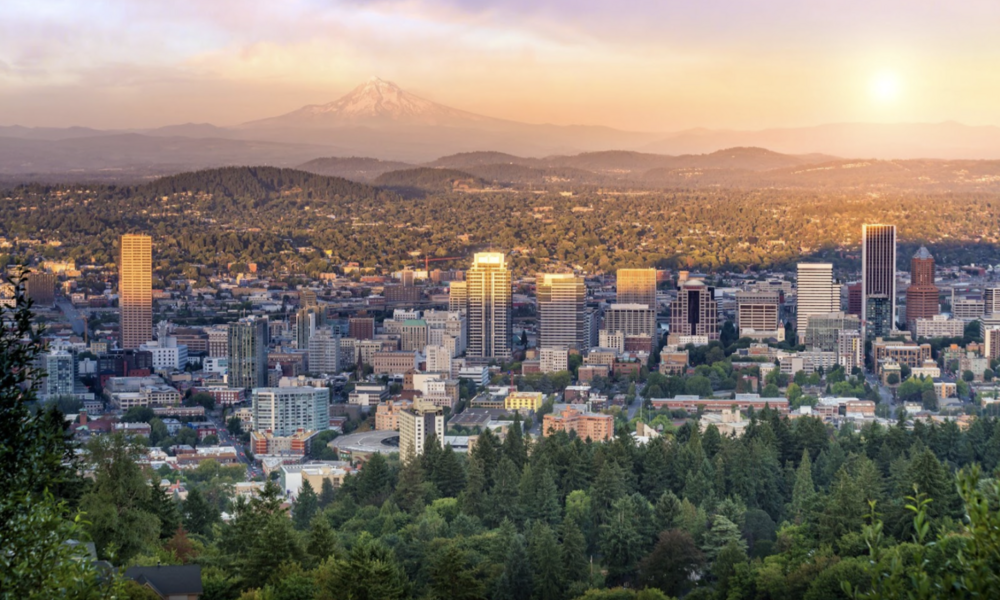 Q: What are the next big items on your climate action to-do list?
Getting on track to meet our carbon emissions reduction targets–Portland has to cut emissions by another 30 percent over the next eight years to meet our 2030 goal of reducing emissions by half. There are several projects we're currently working on in order to reach that target. The highest-emitting sector in our city is our existing buildings, so we're adopting climate and health standards for multi-family and commercial buildings. Next, we're launching a Clean Industry Hub study to develop a plan and support the decarbonization transition for Portland's industrial sector.
We're tackling emissions from the transportation sector by adopting electric-vehicle-ready codes for certain buildings and seeking more funding to electrify vehicles. We're also updating the Renewable Fuels Standard, which sets a minimum amount of biofuel that must be mixed into Portland's gasoline to help curb our dependence on fossil fuels. This initiative has been one of the most effective carbon reduction policies the City has adopted in the last decade.
Q: What are the challenges and advantages of working in the public sector?
One of the main challenges has been funding the work at the level required because there are always competing interests and needs. In the last couple of years, climate action work has come up against other priorities such as Covid, economic challenges, and increasing problems around houselessness. One of the key advantages of doing this work in the public sector is our broad scope of influence and our power to convene many stakeholders.
Q: Are there any other environmental justice initiatives Portland is currently working on?
The Bureau of Planning and Sustainability is engaging with BIPOC renters and owners to create a proposal that ensures apartment dwellers have healthy, safe, and climate-resilient housing. This proposal applies to commercial and multifamily properties to simultaneously advance Portland's emissions reduction goals. Since 2019, BPS has collaborated with Building Community, Shifting Power (also known as the Build/Shift Collective) to amplify the voices and decision-making power of BIPOC residents.

Through the Portland Clean Energy Fund, we will secure carbon reductions among a portfolio of projects that create wealth and reduce burdens for prioritized communities living on the front lines of climate change. To improve our resilience against climate change, we are increasing natural environment protections while integrating climate action into built-environment planning and design.
To learn more about the Bureau's collaboration with Build/Shift, visit:
https://www.portland.gov/bps/climate-action/building-standards/project-overview
To learn more about the Portland Clean Energy Fund (PCEF), visit: