Behind the Scenes with Annika Terrana, Director, Forests
In our Behind the Scenes series, we speak to WWF staff to learn more about their work and what makes them tick. For today's post, we sat down with Annika Terrana, a director on WWF's Forest team.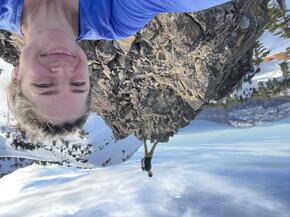 Is there a project you are working on that you are particularly excited about?
Starting in 2019, our Forests and Health initiative aimed to better document how deforestation can undermine human health and local economies and how we might improve efforts to curb future disease outbreaks. Since then, we've been able to demonstrate that forests play a much more comprehensive role in our health, even beyond their disease regulation dynamics that help to prevent pandemics. With the release of our recent Vitality of Forests report, we hope to elevate the contributions of forest protection, management, and restoration to public health, alongside their importance in addressing climate change and the biodiversity crisis. Not only is this relationship relevant to organizations focused on human health, but it is also integral to mediating disruptions to supply chains, employee well-being, and the climate resilience of communities that often produce the world's goods. We know that addressing climate change and biodiversity loss is not possible without forests. Now we know that not only is addressing human health without forests not possible, but it is also costly. I am excited by the increasing recognition of this and the potential partnerships across sectors that could help address social goals, like health, with investments in forests and natural infrastructure.
What brings you joy outside of work?
My job leans more technical in nature, but I notice I am better at it when I experiment with creative outlets outside of work. In addition to frolicking in the great outdoors for my mental health when I can, I practice hand-lettering techniques and homemade card making. In my professional opinion, I predict we have a long way to go before it's no longer a joyful surprise to receive (Forest Stewardship Council®-certified!) paper cards in the mail!
What are you currently reading or watching on TV?
One change brought about by the pandemic for me has been a new appreciation for the range of storytelling across television content. I was late to the game on Stranger Things, and now I cannot get enough. No spoilers here—let's just say that the idea of humans exploiting vulnerable people and worldly discoveries, without understanding or reconciling the repercussions, sure does resonate.
Describe your favorite moment in nature.
A few years ago, I was fortunate enough to hike Torres del Paine in Chilean Patagonia. While there, friends and I looked up just in time to see an avalanche—far and high enough away that no humans were harmed in its making. I couldn't believe how immersive the brief experience was, from the rumbling of escalating snow to the wet flurry on my face as avalanche remnants eventually floated down to us. It was a striking treat for the senses and one that reminded me that nature is in charge.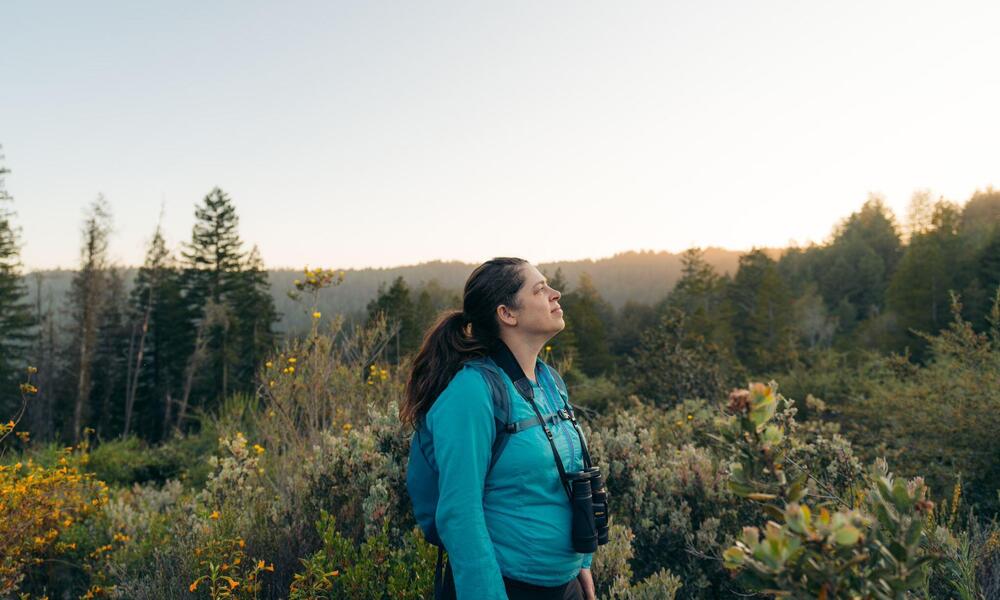 What advice would you give a young professional who is interested in sustainability?
Stay curious, ask questions, and know that you will always have something unique to offer through the lens of your own experience. Climate change and biodiversity loss impact us all in remote, indirect, and direct ways. We are each a living case study of the changes we see in the world—listening to that in others and ourselves helps us navigate these changes more sustainably and with empathy.
What does the future of sustainable business look like to you?
I look forward to the day that keeping nature intact and connected is a nonnegotiable bottom line for all, in the interest of us all. To me, the future of sustainable business will be one that embraces innovation not only in technology and efficiency but also in purpose, partnerships, mission, and a redefining of the "R" in ROI (return on investment). Investing in nature pays dividends!