Behind the Scenes with: Evan Walker, Manager, Private Sector Engagement
In our Behind the Scenes series we speak to WWF staff to learn more about their work and what makes them tick. For today's post, we checked in with Evan Walker, a Manager on WWF's Private Sector Engagement team.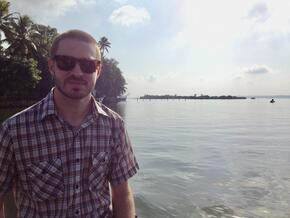 What are you currently reading or watching on TV?
Right now, I'm finishing "The Attacking Ocean: The Past, Present, and Future of Rising Sea Levels" by Brian Fagan. It's an anthropological look at the struggle against sea level rise throughout human history…and into the possible future. I'm also reading a collection of Langston Hughes poems which is excellent. When watching TV, I usually watch baseball, a movie, or an HBO show.
What previous experience have you had that led you to WWF, educational or professional?
Growing up in California, camping in the mountains and surfing at the beach ingrained an appreciation for nature in me—and then seeing a suburban sprawl pave over some of that nature introduced me to conservation. Later, studying natural resources in graduate school in Colorado and Chiapas influenced me to focus in on the sustainability of global supply chains. Recently, I learned the WWF seed was planted early on as well. I found an old reusable cloth lunch sack with a tree frog on it that I used every day in elementary school. On the underside, it has the WWF panda logo and info on the conservation of rainforest biodiversity.
What brings you joy outside of work?
I like books, movies, and music, but I especially enjoy getting outside. Whether traveling to distant landscapes or hiking local trails, it's always good to get out in nature with my wife and son. That might be an obvious answer, for good reason. Maybe a less obvious response is that I (still) enjoy skateboarding.
Describe your favorite moment in nature.
There have been many memorable moments in nature for me, often occurring while traveling or camping. One that stands out is swimming with whale sharks. As the world's largest sharks, they're sometimes described as "slow moving." Yet, when you jump in deep water with them, they cruise while you struggle with the current. It's humbling and awe inspiring.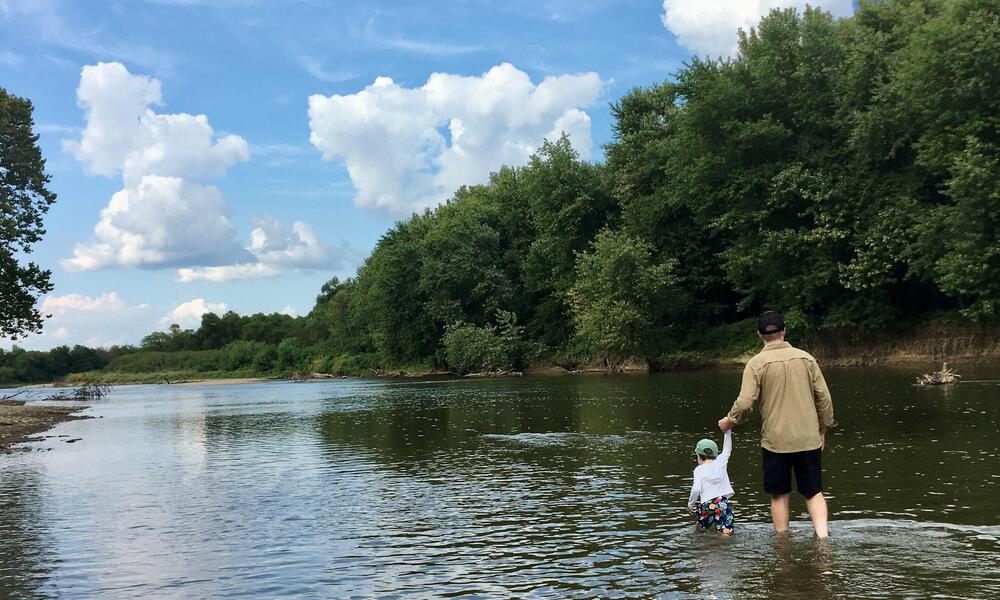 What advice would you give a young professional who is interested in sustainability?

I think a lot of young professionals want to do something they believe in but may not know where they might fit in. The sustainability field requires all types of skills and backgrounds, from environmental science to marketing and communications. Diverse people with different backgrounds and unique skills are needed to advance creative, innovative sustainability solutions. Once you get a foot in the door, you can look for ways to learn new things while finding specific areas that interest you.
What does the future of sustainable business look like to you?
We need sustainable business to become business as usual. There have been advancements in business sustainability in recent years, in many ways moving toward creating value for all stakeholders rather than just maximizing value for shareholders. It would be a real achievement if in the future all companies incorporate environmental sustainability in their "DNA" and compete to demonstrate a positive impact on the planet.