Behind the Scenes with Shawn Walker, Executive Assistant, Private Sector Engagement
In our Behind the Scenes series, we speak to WWF staff to learn more about their work and what makes them tick. For today's post, we had a great chat with Shawn Walker, an Executive Assistant on WWF's Private Sector Engagement Team.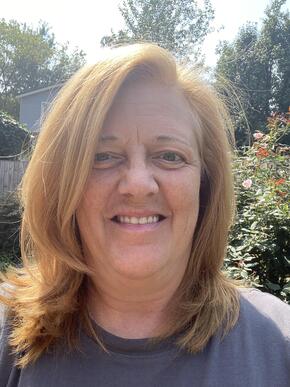 Describe your role for WWF and what your typical day looks like.
There is no typical day for me. I like organization and being proactive, but also enjoy working on different things every day. My primary responsibility lies in supporting an intricate and impact-driven team, including day-to-day activities, calendars, and even travel schedules, though it goes beyond that. The Private Sector Engagement (PSE) team has several function areas: Employee Engagement, Consumer Engagement, Corporate Philanthropy, Business Transformation, Plastics and Material Science, Business Services, and Communications. It's all part of a holistic effort to leverage the influence of companies to support our conservation mission. I'm lucky to provide support for all of these areas and see the difference that can be made by helping create conservation champions of these companies.
There are times that I know are going to be busy, especially during major corporate climate-facing moments. I'm really proud of some of the work that I've done in coordinating our team's presence at Climate Week and the UN Climate Change Conferences (better known as the climate COPs) to highlight work that leading companies are doing for climate and nature. By showcasing corporate leadership at these priority events, we hope to inspire other companies to do the same. And bonus, I get to interact with a lot of people on my amazing team!
What brings you joy outside of work?
Music, road trips, and my life overall. I have no musical talent, but music has been a big part of my life, and I almost always have it playing in the background. I have traveled a fair amount and have the privilege of being able to pack up my (crossover!) SUV and take a road trip to wherever I want. Lastly, my life: I live a good life—I have great friends and family, a job that I am passionate about, and a warm and inviting home.
What previous experience have you had that led you to WWF, educational or professional?
Prior to working at WWF, I worked at a small non-profit for 19 years. During that time, I traveled to places I would not have otherwise traveled to and gained great experience. My previous position was an amazing experience both personally and professionally, but WWF is where I feel like I am supposed to be. We're helping companies raise their sustainability voice to build a future where both people and nature thrive. I get to work with a lot of people that are passionate about what they do and do my part to make the world a better place.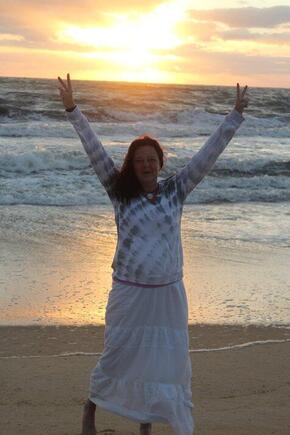 Where do you feel most at peace?
Recently, I've heard a song on the country satellite radio station I listen to, and the opening line is "I'm so lucky, I've seen so many skies" and that resonates with me. There is beauty all around us and while I have been lucky enough to see a lot of it, there is more for me to see. I embrace the places where I cannot help but be happy (my family house in the Outer Banks of North Carolina, the Virginia Shenandoah Valley) and I truly appreciate my little piece of the world, where I can step outside and feel at peace.
What's your favorite quote and why does it resonate with you?
I love quotes and have a lot of favorites, but I want to share a Maya Angelou quote that has resonated with me during much of the pandemic – "I've learned that people will forget what you said, people will forget what you did, but people will never forget how you made them feel." Throughout my career, I've tried to treat everyone with compassion and kindness, and I hope that those little acts make a difference!