Climate Adaptation in Hawai'i: A Conversation with O'ahu's Alex Yee
Date

: 27 April 2022

Author

: Tara Doyle, World Wildlife Fund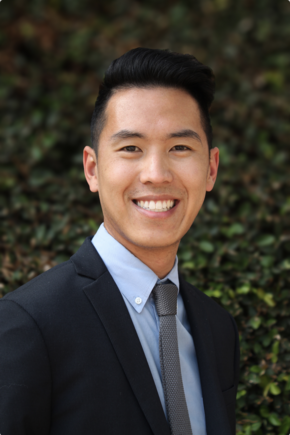 In this blog series, I'm speaking with sustainability officials in local governments around the country to learn about how they're tackling socio-environmental issues within the public sector. This week, I interview Alex Yee, the Coastal and Water Program Manager for Honolulu's Office of Climate Change, Sustainability, and Resiliency. Yee grew up in Hawai'i and received his Master of Planning from the University of Southern California before returning to his home state. He aims to use his background in urban planning to ensure that future generations have the same opportunity to enjoy Hawai'i's beautiful beaches as he has.
Honolulu's climate adaptation strategy, called Climate Ready O'ahu, focuses on five main impacts of climate change: sea level rise and coastal erosion, increasing temperatures, decreasing precipitation, extreme precipitation events (also known as "rain bombs"), and hurricanes. The adaptation plan identifies actions that can be taken at different scales, from the city-wide level to specific neighborhoods, and down to the individual level.
For example, the city is working to address sea-level rise by revising shoreline management rules that dictate where new construction can take place. Yee recalled that "Earlier this week, a house on the North Shore of O'ahu fell into the ocean. It attracted media attention and served as a wake-up call for a lot of people. Climate change isn't something that we have decades to address- we're seeing the impact of sea level rise now. And as bad as it seems now, it will be much worse in the future." Although homeowners can take steps to flood-proof their houses, this issue demands citywide policies to establish coastal adaptation and beach management practices.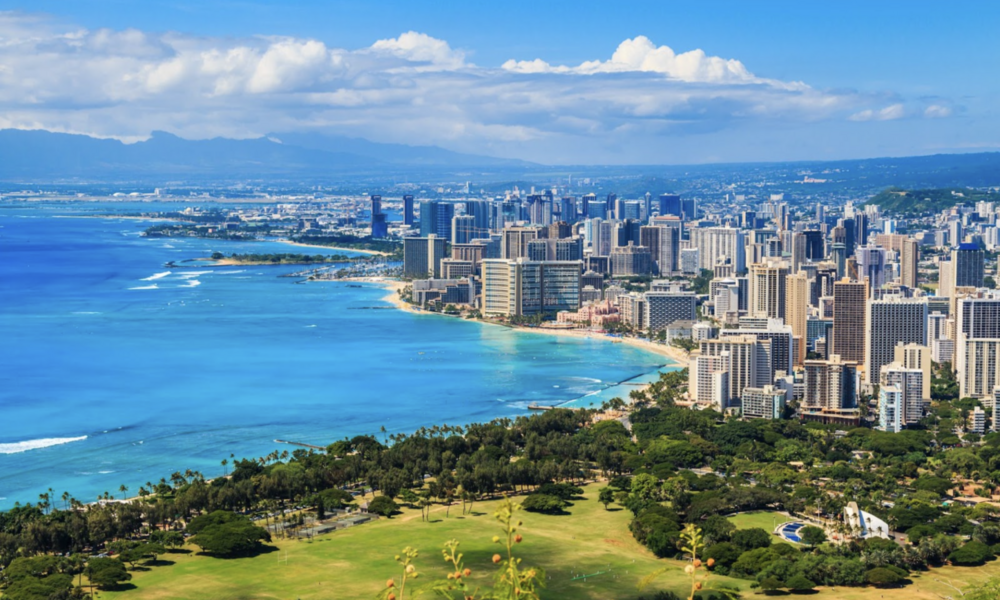 Waikiki, a particularly affluent neighborhood in Honolulu, has already launched a large organized effort around sea-level adaptation. This initiative has benefited from government funding and generous contributions from the luxury hotel industry concentrated in Waikiki. Meanwhile, other neighborhoods on the west side of O'ahu, occupied by a predominantly native Hawaiian population, lack the same resources and have a very different picture of adaptive capacity. With few hotel chains or multimillion-dollar private properties, this region is "not organized with a Beach Improvement District association, and they're not getting state senators to sponsor bills that appropriate funds directly to their neighborhoods," explains Yee. He sees this as an opportunity for local government to even the playing field by allocating more resources to underserved areas of the island.
Honolulu isn't only trying to adapt to climate change, however: they're tackling the problem head-on through an ambitious Climate Action Plan that strives for city-wide carbon neutrality by 2045. The first step in reaching this target is to reduce the city's greenhouse gas emissions by 45 percent by 2025. With just three years to go, Yee says they are currently on track, although "what lies ahead are some of the harder nuts to crack." One of these is the transportation sector, one of Honolulu's largest sources of emissions. The Resilience Office recently launched a new electric vehicle charging station to support its growing fleet of electric buses, and it also aims to increase bicycle and pedestrian safety. These solutions reflect the office's commitment to equity as they enable low-cost modes of transportation.


Honolulu's new electric bus charging system will advance climate action and public mobility objectives.

Alex Yee presents at a community workshop at MA'O farms on March 5, 2022.
Yee's team is developing an equity screening tool to ensure that the costs and benefits of new projects will be shared equitably across the community. "For example," he says, "if we want to increase urban tree canopy, we have to start somewhere- so how do we figure out which place to prioritize first? The tool will take us on a step-by-step journey through many different considerations that shape an equitable project." In this case, the tool might bring up issues like air quality, average resident age, and other health and demographic variables.
The Resilience Office recognized that its reliance on virtual community outreach during the pandemic was excluding certain groups, so it is piloting a new engagement approach designed to reach a more representative sample of O'ahu's population. By partnering with local organizations, the Office began holding in-person workshops on the weekends and compensating participants for their time. This strategy has already proven successful. Yee says it has encouraged a more diverse participant base while "building trust and bridging the gap between the city and the wider community."
To learn more about O'ahu's climate action and equity initiatives, visit https://resilientoahu.org
To learn more about O'ahu's, climate adaptation strategy, Climate Ready O'ahu, visit https://climatereadyoahu.org