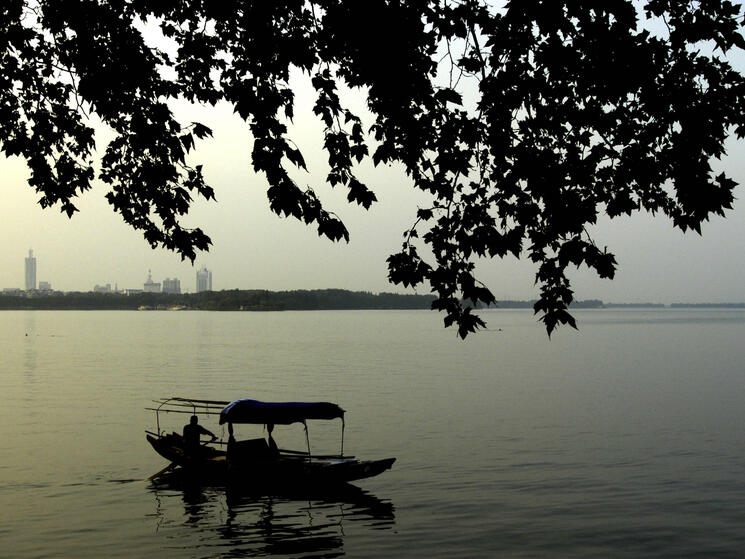 Date

: 29 September 2022

Author

: Christine Black, The Coca-Cola Company & Mary Jo Snavely, WWF
In 2007, The Coca-Cola Company and World Wildlife Fund (WWF) teamed up to tackle the goal of helping ensure access to quality water for communities, nature and businesses around the world. Our work focused initially on securing 11 priority freshwater basins—from the Mesoamerican Reef in Central America and Yangtze River in China to the Danube River in Europe, Rio Conchos in Mexico and Umzimvubu River in South Africa—partnering in more than 50 countries with local cooperation across all Coca-Cola operating units worldwide. Together, we have helped improve water security in some of the world's most water-stressed areas.
Recognizing the opportunity to do more for both our planet and communities, we expanded the scope of our collaboration to improve environmental performance across the global Coca-Cola supply chain. We launched projects to address critical global challenges: reimagining how Coca-Cola could source agricultural ingredients, reduce greenhouse gas emissions and transform its packaging to reduce plastic waste. What seemed like a novel experiment at the time evolved into the gold standard for corporate/NGO partnerships by catalyzing collective action with governments, local communities and other businesses.
As we made strides against these core priorities—which we covered in our most recent Partnership Impact Report—we saw the accelerating impacts of climate change and realized we needed to do more to preserve and strengthen the health of our global ecosystems to navigate unprecedented challenges ahead and avoid potentially catastrophic consequences.
That's why in August 2021 we announced a three-year partnership renewal with an intentional focus on the intersection of climate resilience, agriculture, freshwater and plastic waste. The dual crises of climate change and biodiversity loss loom larger than ever, so we're redoubling our efforts to build resilient communities and ecosystems via a more holistic approach. We see nature as our one critical ally in this complicated fight.
Over the last year, we have worked together to advance Coca-Cola policies and strategies to address this nexus, jointly developing a global roadmap to help the company deliver on its 2030 Water Security Strategy, World Without Waste goals and 2030 science-based climate target.
We are proud to report progress made since renewing and reshaping our partnership, including:
Prioritizing and boosting Coca-Cola's global sustainable ingredient sourcing, prioritizing sugarcane and conducting partnership risk analyses for sweeteners, juices and related land-use issues. Together, we are driving collective action across the industry through initiatives like Bonsucro and Field to Market: The Alliance for Sustainable Agriculture.
Completing a watershed health assessment and recommended implementation plan in Pakistan's Indus River basin, leading to a local-to-local relationship in Pakistan with teams exploring additional on-the-ground collaborations.
Driving critical action in support of a UN binding treaty on plastic waste, contributing both to Coca-Cola's launch of a groundbreaking reusable packaging goal and progress on implementing ultra-lightweighting technology. We continue to be involved in the U.S. and Canada Plastics Pacts, and our partnership is leading the way in developing a plastic waste footprint and transparently disclosing progress against our commitments. In December, Coca-Cola will share its validated results for the third time in WWF's annual Transparent Report.
Working to advance Coca-Cola's science-based 2030 climate target and net zero carbon ambition and engaged regularly through WWF's Climate Business Network (CBN) and continuing to explore refreshed climate targets and a plan for leadership climate action. As a founding member and technical partner of the BSR Climate Risk to Resilience platform respectively, Coca-Cola and WWF helped develop resilience metrics and risk planning tools, as well as a Rising to Resilience report and water-focused companion guide, which provide practical application for businesses on how to integrate climate resilience into their water stewardship strategies.
Looking ahead, we plan to leverage the power of our partnership in developing locally relevant solutions at a global scale. Teams from Korea to Croatia are working together to help vulnerable communities build resilience to climate change and water stresses. And, understanding the complex nature of our work demands contributions beyond our two organizations, we are focused on attracting investments and engaging more than 200 stakeholder groups across the public and private sectors.
We are also sharing the outputs of our work with peer companies and scaling shared learnings around the world for the benefit of people, business and nature. We look forward to offering more results from our journey in the months ahead.