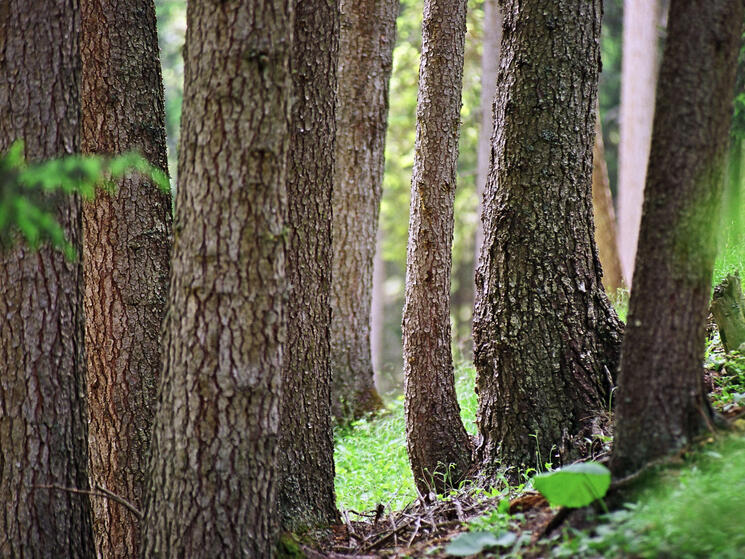 Date

: 11 October 2016

Author

: Kerry Cesareo, Senior Director, Forests, WWF
Like most people at World Wildlife Fund, I have some trinkets from my travels around the world on my office bookshelf. There's a story behind each one of them.
But the things on my bookshelf that I feel the deepest connection to are the ones that, at quick glance, don't appear story-worthy. A measuring stick. A pack of pencils. A roll of toilet paper. A wooden spoon.
The story behind them, though, is near and dear to my heart. It is what has shaped much of my career for the past 15 years.
All of them have a Forest Stewardship Council (FSC) logo on them, meaning they are made from materials that come from responsibly-managed forests. They were given to me by Bruce Cabarle, one of the people who created the FSC 21 years ago, when he left WWF and passed the baton to me to lead WWF's work on all-things-FSC.
"You R now the curator of this: 1st FSC products in history," says the now-smudged note he left with them.
It was quite the responsibility—and one I could have only dreamed of when I first heard about FSC while studying forestry in graduate school in the late 1990s. I learned that the idea for FSC was hatched by a small and diverse group of people in 1990 and that fleshing out the idea moved into high gear two years later, when the Earth Summit in Rio failed to produce a robust agreement to stop global deforestation.
The idea was simple. If customers have the ability to distinguish wood and paper products that come from responsibly-managed forests from those that come from poorly-managed forests, they can "reward" those forest managers for doing the right thing by purchasing their products.
Although it took a while to get FSC off the ground, today it is a huge success. Nearly 10 percent of the world's forests—approximately 471 million acres—are FSC-certified as well-managed. The wood and pulp from those trees is used to make so much of what we use in our daily lives. It is in tables, flooring, toilet paper, pencils, ice cream cartons, envelopes, 2x4s, copy paper, guitars, notebooks, paper bags, baseball bats, books, picture frames, boxes, beds and more. Even soccer balls and wetsuits, as rubber comes from trees too.
Despite this success, we still face a big challenge in realizing the promise of FSC. We need to raise awareness about the FSC logo so that it becomes a household name—much like the Energy Star logo. We want people to recognize it when shopping, know what it means and buy products with the logo. The need to do so in the US is particularly crucial, as recognition of the brand here is low yet the US is one of the largest consumers of forest products in the world.
That's the part of the FSC journey we have just launched. We are starting with a stunning video titled "One Simple Action" that brings the story of FSC to US consumers so they can use their purchasing power to do their part to save the world's forests.
I am excited about this part of the journey, especially because the US-based companies that are leaders in sourcing FSC-certified products are on it with us. In a move true to FSC's roots and its ethos, they have come together to do what no one company could do alone.
Asking consumers to buy FSC-certified products may seem like a small action. But it will have a profound impact. And it might mean I need a bigger bookshelf someday soon.