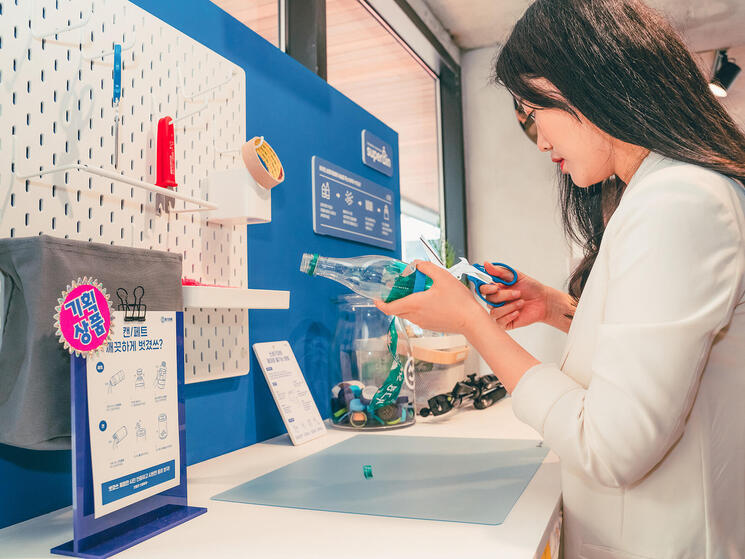 Plastic is everywhere in our daily lives—it keeps our food fresh, it makes our packages more efficient to ship, and it's in the personal protection equipment (PPE) that helped save lives during the global pandemic. However, despite the reliance our world has on plastic, one thing is for certain—the waste it creates is taking over our planet. It pollutes our air, our soil, and is even threatening our water, with an estimated 11 million metric tons of plastic entering our ocean every year.
By examining how we source, design, dispose, and reuse plastic materials we can create a circular system that values truly necessary products and packaging, reimagines how plastic can be reused, and incentivizes recycling programs.
And in South Korea, this is exactly what WWF and The Coca-Cola Company are working to do.
Around the globe, WWF and The Coca-Cola Company have worked together to drive sustainable solutions that benefit people, nature, and business. First focusing on ensuring healthy, thriving freshwater basins around the world, the partnership has expanded, going beyond water to improve environmental performance across Coca-Cola's supply chain. This includes transforming packaging to prevent waste and advancing global dialogue and action on how plastic is sourced, used, and recycled.
In 2019, Coca-Cola and WWF-Korea launched a Plastic Waste Zero campaign together with SuperBin, installing recycling machines (Nephrons) in public places to educate citizens on the importance of a circular economy and to encourage improved recycling habits. For one of the locations, called the Waste Market, campaign efforts generated nearly 55 million impressions across social media and collected around 47,000 PET bottles and aluminum cans, with a total of nearly 17,000 visitors in 10 weeks.
After the success of the Plastic Waste Zero campaign, WWF-Korea and Coca-Cola continued to ramp up efforts, furthering encouragement for proper recycling. The partnership began a new campaign, called "ONETHEPL," a shortened version of the phrase "ONE more use of THE Plastic" and also a play on the word "wonderful."
At the beginning of the COVID-19 pandemic in 2020, the campaign began as a contact-free plastic waste collection from consumers through a delivery service. This was done through a postal or courier service, with collection boxes delivered to participants and then picked up with collection. During the first two seasons of the campaign, 36 tons of plastic waste were collected. WWF-Korea recently completed a third season in November 2022, with approximately 22 tons of plastic collected.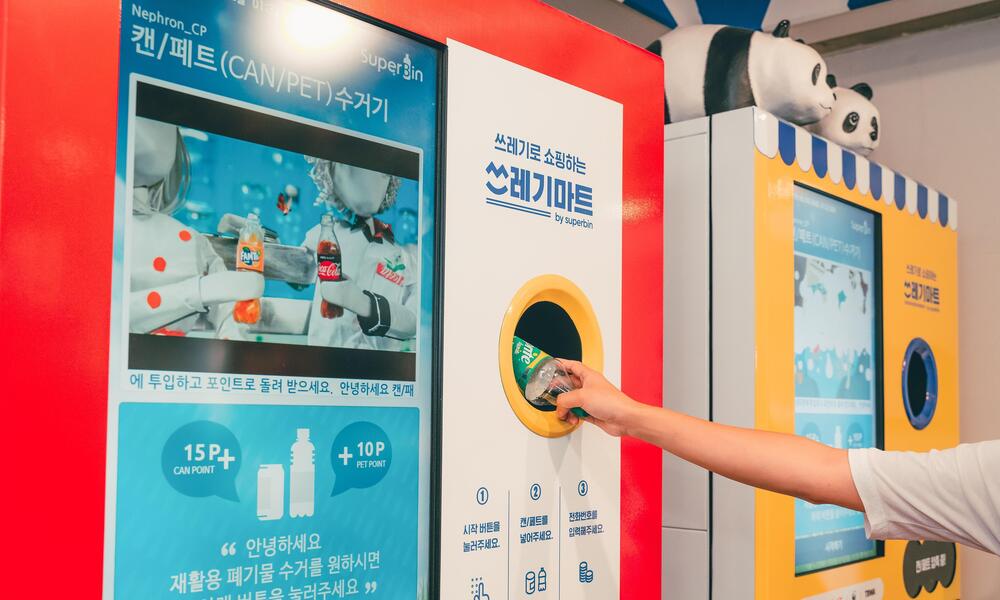 As the COVID-19 pandemic wreaked havoc globally, and essential PPE resources were low, WWF-Korea and Coca-Cola saw a vital opportunity. Through the campaign, the collected plastic waste became recycled into essential PPE, such as face shields and plastic screens, and donated to medical institutions and children's welfare centers to help prevent the spread of COVID-19. This not only furthered the lifespan of the plastic and helped essential workers during a tumultuous time, but also raised public awareness on the needs of separate collection of PET bottles and high-quality recycling.
By collaborating with stakeholders, local communities, and governments, the partnership is identifying key interventions to enact and track progress year over year and creating awareness around the importance of a circular economy.
Coca-Cola is a founding member of several critical plastic waste coalition initiatives, including ReSource: Plastic, the Bioplastic Feedstock Alliance, and the U.S. Plastics Pact. Coca-Cola is also a supporter of the Business Case for a UN Treaty on Plastic Pollution and the newly launched Business Coalition for a Global Plastics Treaty.
Launched during Climate Week, the Coalition comprises of businesses across the plastics value chain, financial institutions, and key NGOs. As the plastic waste problem has no borders and extends globally, the Coalition is calling for a Global Treaty to End Plastic Pollution, setting a vision for a circular economy in which plastic stays out of nature.
Michael Goltzman, Global Vice President, Public Policy, Environmental Sustainability and Social Impact at The Coca-Cola Company, recently raised his support of the Coalition, saying "Consistent national laws support the creation of a circular economy, which enables the expansion of sustainable packaging, the use of recycled materials, and increased collection. We endorse the Coalition's call for an effective treaty to end plastic pollution."
Plastic is everywhere in our daily lives, but it doesn't have to be in nature. We have the chance to increase ambition, to enact a new standard with a Global Treaty to End Plastic Pollution and reimagine how we use and dispose of plastics through a circular system, such as in South Korea's recycling program. Through global efforts such as this, we can take on the global problem of plastic waste. We have the chance in front of us to keep plastic out of nature—for good.