Greening the City of Burlington, Vermont with Jennifer Green
Date

: 13 April 2022

Author

: Tara Doyle, World Wildlife Fund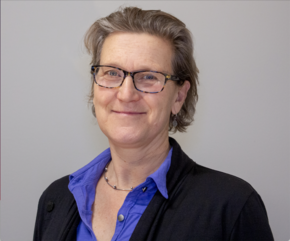 In this blog series, I'm speaking with sustainability officials in local governments around the country to learn about how they're tackling socio-environmental issues within the public sector. This week, I had the opportunity to hear from Jennifer Green about her work on one of the boldest, most innovative climate action plans in the nation.
Jennifer Green is the Sustainability Director for the City of Burlington, Vermont. Green previously worked on international issues at the World Resources Institute (WRI) but shifted to a domestic focus upon moving to Burlington with her family. Shortly after moving to Vermont, she worked at the City's Community and Economic Development Office. After Burlington announced its plan to transition to 100 percent renewable energy, Green's position was moved to the Burlington Electric Department (BED) to maximize the impact of her work in supporting Net Zero Energy efforts. Describing her favorite aspects of her job, Green says, "It's such a privilege to work for the city in which you live. The partnerships between the business sector, the nonprofit sector, and the residents of Burlington are really exciting to me. And when you're a government official, you get to actualize ideas in the form of policy."
In the almost 15 years since she first began working in local government, Green has witnessed several climate change impacts threatening her home. Like much of the Northeast, Vermont is seeing more extreme weather events and greater temperature variability. Extreme rainfall can cause flooding and erosion, which are incredibly taxing on roads, sidewalks, and stormwater infrastructure. Burlington sits on the shores of beautiful Lake Champlain, where algae blooms are causing concern among residents. And from an economic standpoint, the City is heavily dependent on tourism revenue generated by winter sports, such as skiing, which are vulnerable to the unpredictable winters caused by climate change.
But Burlington isn't going down without a fight. It's been a national leader in climate action for decades. In 2014, Burlington became the first city in the country to source 100 percent of its electricity from renewable generation. After a nuclear power plant closure prompted the city to find energy elsewhere, BED, the City's municipal electric provider, took the opportunity to invest in renewable energy. Now BED uses a combination of biomass, solar, wind, and hydroelectric power to meet electricity demand, but the effort won't stop there. Burlington is currently transitioning away from fossil fuels in the heating and ground transportation sectors. Its 2030 Net Zero Energy city goal involves strategic electrification in the thermal sector and ground transportation. This will require investing in energy-efficient buildings and appliances, transit-oriented development, and mass transit.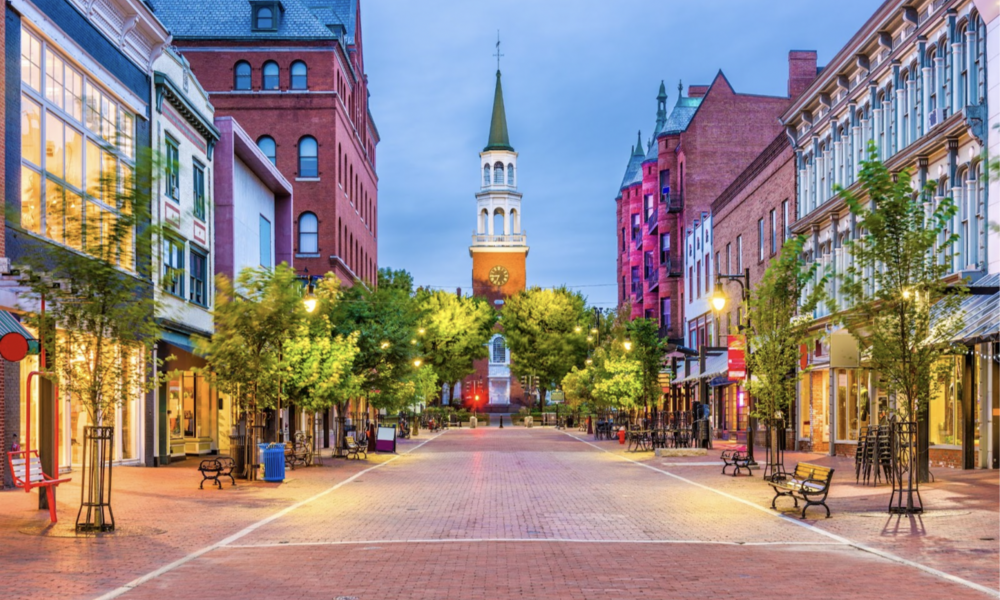 Burlington's impressive achievements and forward momentum were supported by a highly environmentally-motivated population. Even so, Green notes that she has experienced challenges while implementing climate action measures. Burlington has an aging housing stock, and the majority of its buildings still use natural gas for heating. Additionally, the large rental population means many residents have little to no control over the relative energy efficiency of their homes. To address this obstacle, Burlington recently passed an ordinance that requires landlords to reduce their thermal heating load to 50,000 BTUs per building. This will be accomplished through weatherization (the process of insulating a building to increase energy efficiency) and supported by funding from natural gas provider VGS, along with BED, a state-designated Energy Efficient Utility.
Aside from heating, the second ambitious objective in Burlington's Net Zero Energy city plan is to electrify the transportation sector, and the City is committed to helping all residents participate in and benefit from this initiative. Acknowledging that the upfront cost of electric vehicles can be prohibitive for many, the City offers EV rebates for all Burlingtonians and additional rebates for low-income residents. BED also supports car-sharing. Burlington-based CarShare Vermont offers free memberships for low-income residents, and BED is also "helping CarShare Vermont electrify its fleet because we want everyone, regardless of income, to participate in the energy revolution," Green tells me. In a recent podcast episode, BED interviewed Jill Allen, a member of the Transportation Equity Coalition, who discussed the importance of maintaining sidewalks for wheelchair users, especially those who don't own cars.
You can listen to the podcast episode here:
https://www.burlingtonelectric.com/podcast/mobility-in-burlington-jill-allen/
To learn more about Burlington's Net Zero Energy plan, visit: