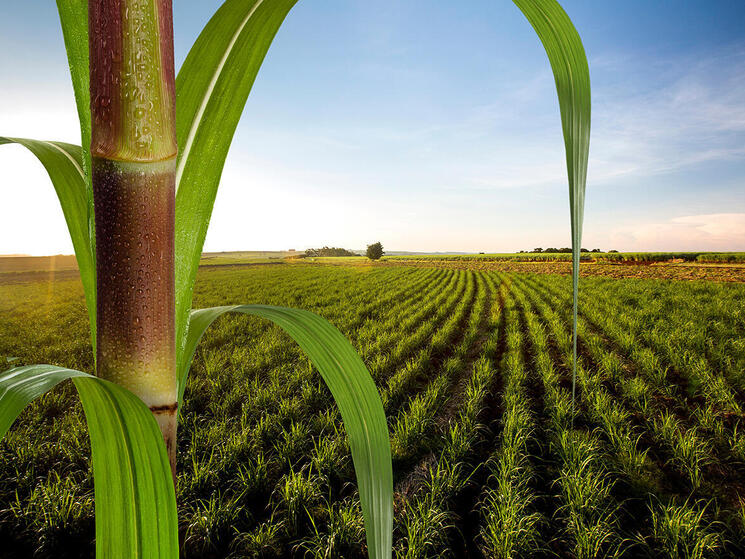 Date

: 15 February 2022

Author

: Alix Grabowski, Director, Plastic and Material Science, WWF
We all know that plastic waste is a global crisis, but how often do you think about where plastic comes from?
Of all new plastic, 99% is made from fossil fuels like oil and natural gas, meaning the plastic that we use today starts trashing our planet long before it becomes trash. From the moment they're made, these conventional plastics are contributing to climate change, degrading habitats, and threatening communities around the world.
Reducing, reusing, and recycling plastic are priority first steps in addressing the plastic crisis, but we cannot rely on these tactics alone. We will always need some new plastic to fill critical health and safety needs, but that new plastic does not need to be made from fossil fuels.
Plant-based plastic—also known as bioplastic or biobased plastic—comes from sources like algae, sugarcane, or used cooking oil, and can de-couple plastic production from the impacts of fossil fuels. However, plant-based plastic must be thoughtfully designed to build environmental, social, and economic resilience across ecosystems and communities. Over a decade ago, WWF realized that plant-based plastic and its sourcing was a cross-cutting issue that affected the habitats, wildlife, and people that we aim to protect. We convened the Bioplastic Feedstock Alliance (BFA) in 2012 to advance knowledge on this critical and complex topic and ensure that plant-based plastic reaches its potential to benefit nature and people.
BFA's first project was a methodology to help companies assess the risks and benefits of the different materials which can be used to make plant-based plastics, called "feedstocks." Sourcing any natural resource from any geography comes with a degree of risk to people and nature, and plant-based feedstocks are no different. The BFA methodology brings together the best available science across many intersectional topics, providing a shared set of principles to guide decision making. Responsible sourcing is a journey; BFA's thought leadership, along with its community of experts, helps companies to learn, draw connections, and make the most informed decisions along this journey.

Over the past year, and nearly a decade after the group's initial convening, BFA undertook an exhaustive update of the methodology to include the newest science and guidance. This updated version of the methodology was reviewed by internal and external experts, and it now gives users clearer takeaways and next steps as they look towards incorporating sustainably sourced plant-based plastic into their long-term packaging strategy.
The updated methodology includes the latest thinking around people-centered considerations and protections related to topics like food security, labor rights and safety, along with considerations related to climate impact, resilience, biodiversity and more. It has also been adapted to reflect the changing availability of plant-based plastic from new, innovative feedstocks and geographies—both terrestrial and marine.
We are reimagining the lifecycle of plastic and anticipating a shift away from fossil fuels for any new plastic we still must produce for health and safety. Together with our global network of corporate leaders and policymakers, we are working to accelerate a shift from fossil- to plant-based inputs. A holistic perspective is needed to leave fossil fuels behind and move toward responsibly sourced plant-based plastic.
Learn more about responsibly sourcing plant-based feedstocks by reading the updated BFA Methodology for the Assessment of Bioplastic Feedstocks.