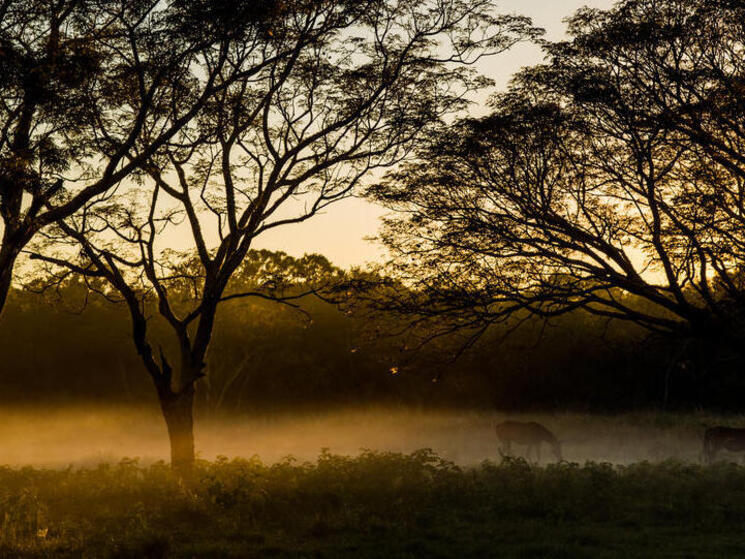 Date

: 13 July 2021

Author

: Karla Canavan, VP, Commodity Trade and Finance, Katherine Devine, Director of Business Case Development, WWF
Before net-zero commitments became all the rage, companies were pledging to eliminate deforestation from their supply chains. Deforestation and habitat conversion are powerful contributors to climate change, accounting for about 15% or more of global GHG emissions. Despite increasing numbers of commitments and a decade of effort in some cases, companies have struggled to achieve them. It's not surprising; there are many complex issues in supply chains that could contribute to deforestation and conversion. These range from multiple direct and indirect suppliers, lack of traceability, lack of government support, fluctuating market forces—such as increasing global demand from China, and more. Nevertheless, addressing the challenge of taking deforestation and conversion out of global supply chains (Deforestation- and Conversion-Free, or DCF) can not wait.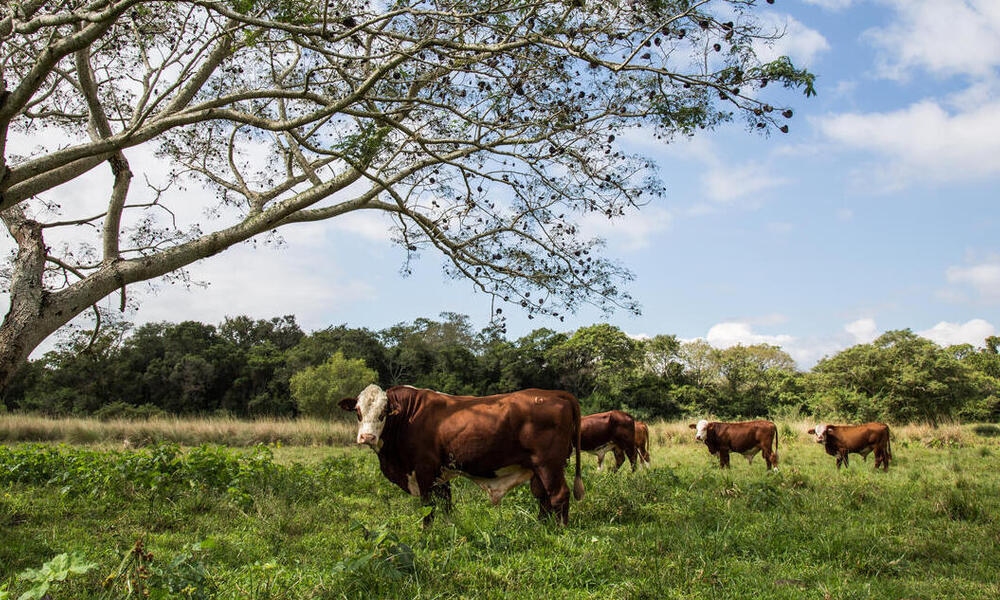 Traceability is critical to achieving DCF goals – many countries and companies have been looking for a reliable traceability system. To date, most companies have worked backward through their supply chains to reduce deforestation. Some have streamlined suppliers, going from hundreds or thousands to a handful, as this can make it easier to trace products back to their origin. Others have switched purchasing to countries to avoid areas where deforestation is a risk. This may eliminate deforestation from their own supply chain, but it doesn't drive change in their prior suppliers. Others work with existing suppliers to help them alter practices and work towards greater visibility and traceability. This is much more difficult than it sounds: cattle can change hands many times from birth to consumer, and working with many producers makes it difficult to ensure cattle haven't come from deforested areas. Recent research from CDP also notes:
Soy & cattle companies' innovations fail to tackle deforestation at scale and are limited to small-scale incremental initiatives providing education and financing to promote sustainable agriculture and reduce deforestation.
Many 2020 commitments have gotten pushed back to 2030 and beyond. Such incremental changes illustrate some of the reasons why progress has been slow. But it doesn't have to be this way. If government, producers, and companies could work together towards a solution, progress could be made more quickly – this is often referred to as a jurisdictional approach. Argentina, which already has a cutting-edge traceability system in place for its beef industry, has the potential to serve as a leading example for such a public-private initiative.
Fundación Vida Silvestre Argentina, WWF, industry expert Victor Tonelli, and BCG explored what it would take for Argentina to make the transition to DCF beef exports, considering demand, supply, traceability, and other factors.
Long one of the highest beef-consuming nations, Argentina is renowned for high-quality beef, with premium exports going to Europe but most export growth over recent years going to Asia, particularly China. In May of 2021, the China Meat Association issued "Specifications for Meat Industry Green Trade" to promote the sustainable development of China's meat industry. The specifications align with the Accountability Framework guidance and include ensuring that meat and feed production are free of deforestation and conversion. As 11 Chinese companies have already signed on to these principles and meat demand continues to rise, countries or companies that can provide a DCF supply will have a clear competitive advantage.

Argentina is well-poised to take the lead on DCF beef because of two critical pieces of existing infrastructure. First, it already has in place the component parts of a government-led traceability system: ear tags to trace individual cattle and georeferenced polygons (assigned coordinates for farms and ranch that enable the government to identify land plots) for farm and ranch-level tracking. Second, it has implemented satellite image analysis to assess compliance with a strong Forest Law, which was put in place to prevent deforestation in medium and high-value conservation areas. The combination of these two existing systems could provide a clear path toward a traceable supply of DCF beef.

Companies can help aid in the transition by offering long-term contracts to producers within Argentina. They could also collaborate with other companies sourcing from Argentina, either for export or for local consumption, forming a supportive coalition to encourage the government to pursue this initiative. When considering the amount of time and investment necessary to work back through a supply chain to make large-scale changes, efforts to work collaboratively and consider competitive terms for producers are minimal in comparison. Of course, the concept is not without challenges. Argentina has a long history of economic crises, but strong industry support could help encourage multilateral banks to assist with the transition.
If Argentina were to make this shift, the potential to influence global commodity markets is vast. The systems used for beef could provide a roadmap for other commodities to follow suit, and how a national government could lead that effort. Companies can use their purchasing power and influence to encourage uptake. And if the transition to DCF beef is achievable, it could help both industry and governments meet not only their deforestation commitments, but also make progress toward their Scope 3 carbon reduction targets by reducing land use change.