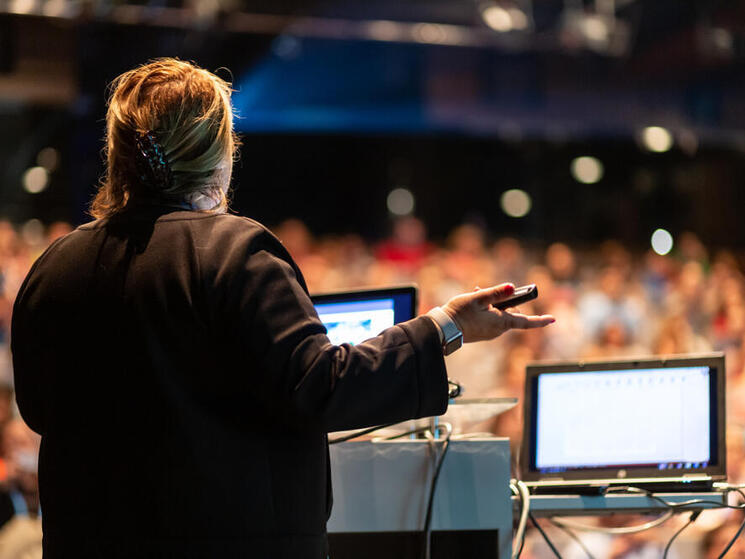 Date

: 10 October 2023

Author

: Amanda Zhu, Markets Institute Research Intern
We know that no one organization or company alone could ever solve the nature or climate crises. That's why leading companies recognize that cleaning up their internal operations is not enough; for change at a global scale, they must influence entire industries to shift toward more responsible practices.
But since change at this scale is slow and complex, how do you track if and by how much your organization is influencing the conversation and effecting change? Could it be possible to assign hard numbers to such an abstract concept?
This summer, I endeavored to answer those questions, researching and building a methodology to define and efficiently track influence in the future. I specifically studied the influence of case studies authored by WWF's Markets Institute, but the lessons I learned could be applied to multiple uses.
The first question was what data to pull from. I started with internet keyword searches, based on individual case studies, broken down into a format automated on Google Alerts, while interviews and correspondence with internal and external collaborators filled in anecdotal gaps the internet failed to capture.
Even for my targeted project focusing on the Markets Institute's case studies, it became apparent that a wide variety of subjects were covered, from pre-competitive collaboration work at the Global Salmon Initiative to sustainability analyses of companies like Nutreco and Kipster. The differences in organization and concept coverage led me to a few questions: what was influence in the context of business sustainability? How might it be quantifiable given the variety of industries we write about? And what pieces of our cases were mentioned out there that we have not yet captured?
What do we mean by influence?
From my analysis, creating spheres of influence types helped sort critical points of measurement into digestible categories:


Company Engagement: corporations/organizations taking part in sustainable action
Partnership Engagement: external interest in collaborating on projects
Market Influence: changes to market processes, trends, demand, etc.
Innovation: technological advancements or new ways of working
Funding: received funding to pilot/continue projects
Policy: policy changes/government interest


The more influence we show in each category, the more opportunity to make the best impact possible at the intersection of business and sustainability. Segmenting influence succinctly communicates our accomplishments to our multistakeholder network. For example, WWF's Farmers Post Produce Delivery piece garnered interest in (1) implementing similar processes internationally while (4) showcasing a new innovation birthed from WWF Markets. Moreover, this concept was (5) awarded funding for pilot testing and (6) mentioned in an appropriations bill.
Challenges

Attribution versus Contribution
Often times, no organization, individual, or company is the sole voice in many of these business-environmental narratives. How then, do you determine if your organization had a direct influence over events? More often than not, a collective effort causes change, so you must determine whether there was a substantial indirect or partial impact, even when you can't take full credit.
The "There's More Out There!" Feeling
What's the appropriate amount of time to give your work—be it a report, a summit, or an ongoing project--to reach audiences without letting mentions escape our net? In a world of a massive combination of keywords and citations, there always seems to be another crevice to explore. Technology integration would be a useful next step – automating the research process through tools such as machine learning and natural language processing (NLP) scraping through large pools of data—in other words, one more use case for artificial intelligence. Moreover, there is a point of interest in exploring cross-variable trends, such as whether an uptake in impressions or social media analytics had a correlation to a different type of influence.
Over the course of this experience, I analyzed 14 case studies, parsed through many articles and conversations, and found that measuring influence, like any type of research, requires a multidimensional approach. This encompasses quantitative and qualitative methods, short and long-term thinking, and many discussions across industries.
My most important advice for anyone taking on a similar project: seek out as many different perspectives as possible. Because of all the different forms influence can take, you never know what someone can contribute to the narrative.
While tracking influence is no easy task, it's worth the effort to gain new insights and perspective on your work and a new way of measuring return of investment. For the Markets Institute, taking into account our influence variety helps us choose impactful topics to address in the future, which in turn helps us work towards our mission of increasing the speed and scale of solutions to more sustainable food production.
How has the Markets Institute impacted how you work? What does influence look like to you? Let us know at [email protected].