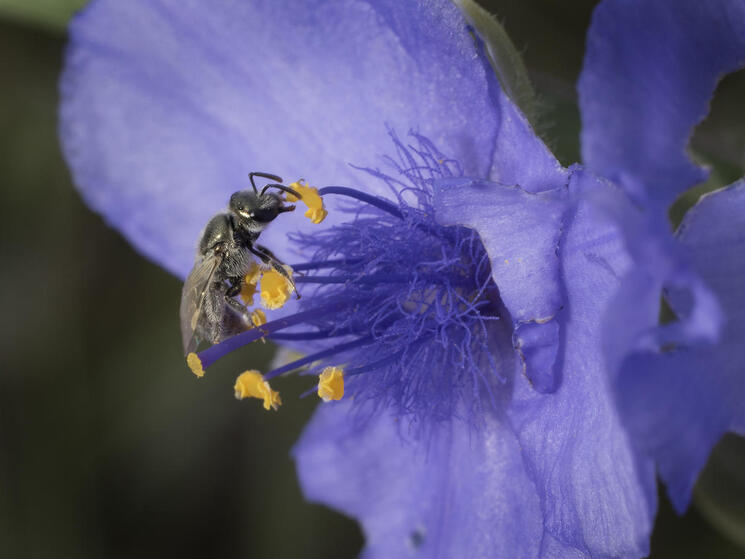 Date

: 12 March 2022

Author

: Clay Bolt, Senior Communications Lead, Northern Great Plains Program
North America's grasslands are one of the least protected and most at-risk biomes on the planet, and as the grasslands disappear, so do the critical ecosystem services they provide. During the last decade, over 2 million acres of grasslands were plow-up to make way for croplands across the US and Canadian Great Plains. This is a rate of habitat destruction that's comparable to the clearing of the Brazilian Amazon, and it's occurring in our own backyard.
In 2021, to combat this loss, World Wildlife Fund (WWF) launched an exciting new three-year partnership with Air Wick® called "One Square Foot." The partnership's mission is to reseed 1 billion square feet (~23,000 acres) of previously disturbed grasslands and wildflower habitats in the Northern Great Plains (NGP). Wildflowers are not just beautiful: they provide food and shelter for pollinators, grassland birds, and many other species that are native to the region. In our first year, despite on-going drought conditions across the NGP, WWF's Sustainable Ranching Initiative was able to reseed nearly 51 million square feet of wildflower and grassland habitat.
For year two of the partnership, we hope to create even greater awareness about the importance of grasslands and wildflowers through a campaign extension of One Square Foot called the "Super Bloom." In nature, a Super Bloom is when millions of wildflowers bloom at once, carpeting a landscape in color as a response to a period of late winter or early spring rains. Beginning on March 12th, WWF and Air Wick® aim to create a Super Bloom by planting a record-setting number of native wildflower seeds —and we want you to join us. From March 12th through June 1st, 2022, if you share any wildflower to Instagram, Facebook, Twitter or Pinterest—a photo, a video, an illustration (any wildflower counts)—we will plant one square foot of wildflowers in the Northern Great Plains as a thank you, and to help further restore this important habitat. Just tag your posts with #SquareFootSuperBloom and share them to your feed. It's that simple!
To learn more about the "One Square Foot" initiative and the wildflowers that are native to your part of the US, please visit our project webpage.