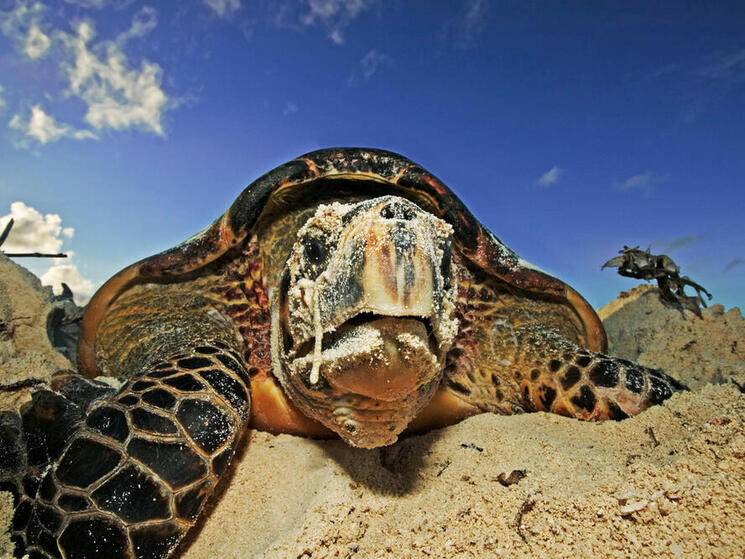 Date

: 08 June 2022

Author

: Christine Madden Hof
Many say, "A picture is worth a thousand words," but a new app that can discern if a tortoiseshell product is made of genuine sea turtle shell or imitation materials by simply uploading a photo shows us that a picture could be worth so much more in the fight against wildlife crime and the marine turtle trade.
The beautiful shells of hawksbill sea turtles, commonly referred to as "tortoiseshell," have been used for centuries to create jewelry, ornamental souvenirs, and other products in many countries. But in the last century, millions of hawksbill turtles are estimated to have been killed for the tortoiseshell trade and driven the species into "Critically Endangered" status designated by the International Union for the Conservation of Nature. With only 15,000 to 25,000 adult female hawksbill turtles estimated to be remaining in the wild, breaking the chains of illegal tortoiseshell trade will play a key role in bringing these animals back from the brink of extinction.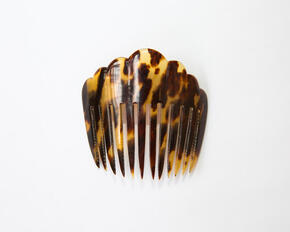 It can be incredibly difficult for the human eye to discern if a tortoiseshell product is genuine or faux, or a similar material. This poses a real challenge for eliminating the illegal trade in tortoiseshell because law enforcement agencies and customs officers could be unknowingly allowing genuine items across international borders and retailers, shoppers, and tourists could all be unwittingly contributing to the trade.
The SEE Shell mobile app, created by conservation organization SEE Turtles with support from World Wildlife Fund and others, uses machine learning and image recognition to discern whether or not a product is made from a hawksbill sea turtle's shell. The app leverages machine learning technology that compares the uploaded photo to a library of more than 5,000 images of real and artificial tortoiseshell products to determine if it is genuine of made of faux materials, like resin, or similar looking products like horn, bone, seashells, or coconut shells.
As users add their images from locations around the globe to the catalog, a clearer understanding of the size and location of the illegal tortoiseshell trade will emerge. This evidence will help inform where trade enforcement and hawksbill conservation are most needed.
Despite their current protection under the Convention on International Trade in Endangered Species of Wild Fauna and Flora (CITES) and many national laws, there is still a disturbingly large amount of illegal trade in hawksbill shells and products.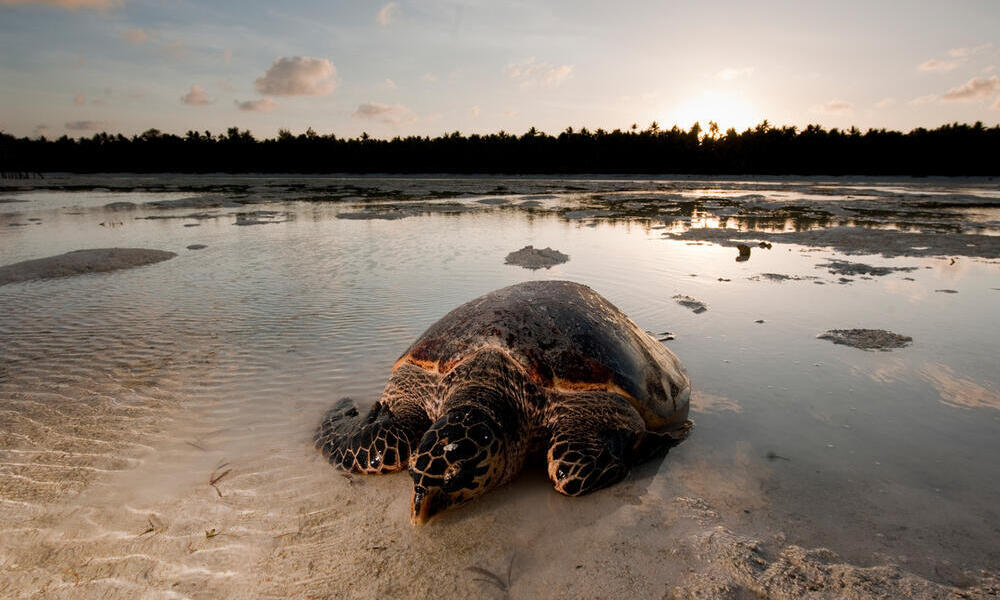 At the 2019 Convention of Parties to CITES, governments adopted strong decisions to help tackle the illegal trade of sea turtles. Countries agreed to work together to improve monitoring, detection, and law enforcement activities in coastal areas and trade points for this far-ranging species.
But, additional conservation actions are needed to stop the rapid population decline seen across the globe. The next Convention of Parties is set to convene in Panama City in November 2022 and presents an opportunity to advocate further for sea turtles. WWF wants to see governments commit to resolve the marine turtle trade problem over the long term (by making a Resolution), to ensure increased accountability and oversight of fishing vessels in marine turtle landing sites, to agree to sea turtle DNA sampling, which is required to improve the traceability of illegal products and to detect their origins, which will also help in monitoring the illegal activity and which populations are most at risk for better protection.