Meet Chief Mariama White-Hammond, the Reverend Championing Nature-Based Solutions for the City of Boston
Date

: 04 May 2022

Author

: Tara Doyle, World Wildlife Fund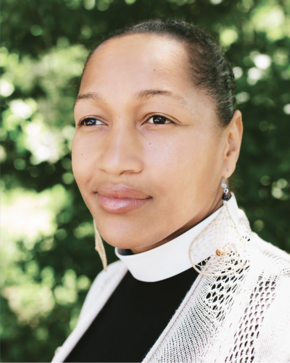 In this blog series, I'm speaking with sustainability officials in local governments around the country to learn about how they're tackling socio-environmental issues within the public sector. This week, I interview Rev. Mariama White-Hammond, Chief of Environment, Energy, and Open Space for the City of Boston. Rev. Mariama is the founding pastor of New Roots AME Church, a multi-racial congregation that strives to address climate change, immigration issues, and economic injustice through community-building and shared faith.
Reflecting on her transition into the public sector, Rev. White-Hammond says, "I believe in government as an opportunity for us to pool our resources together and think collaboratively and comprehensively about what we need as a whole." She initially questioned whether she would be a good fit for government work, with the political hurdles and restriction of speech that it often entails. However, she realized that Boston was at a pivotal moment in its response to the dual crises of climate change and inequity. "People say I'm involved in a lot of different things, but I see them as connected," Rev. White-Hammond explains. "I frame my work as ecological justice. Ecology looks at the relationship between things in nature, and we need to consider relationships when we make decisions."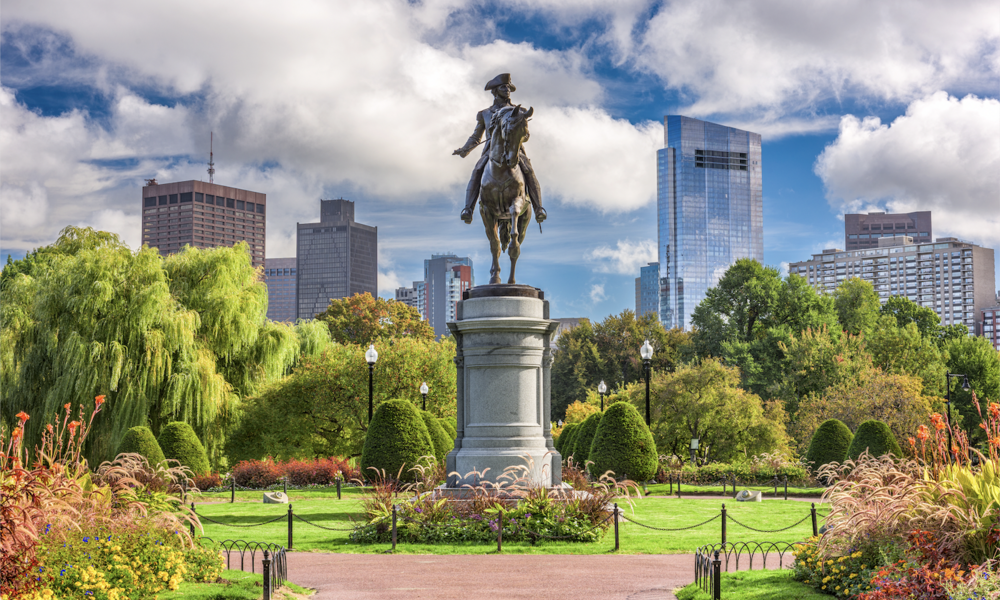 Rev. White-Hammond finds that her faith leadership and community organizing skills are often useful in her work for the City of Boston, and that "engaging the community means listening to people, mobilizing people, and helping them to imagine something different." She noticed that people often come to community meetings to discuss things they dislike, so Rev. White-Hammond started encouraging them to imagine what they would like to see instead. Bold initiatives tend to be viewed as unrealistic until they are implemented, like the fare-free bus pass that now benefits economically disadvantaged neighborhoods.
As a born-and-bred Boston native, Rev. White-Hammond is able to relate to many of the concerns she hears from fellow residents. Air pollution and the urban heat-island effect are two issues that hit close to home, and she hopes to employ nature-based solutions to tackle both. "The first place we need to start planting trees is in the areas with a higher heat index, the places where heatwaves have a really dangerous impact," she says. Rev. White-Hammond notes that many formerly redlined neighborhoods still bear visible reminders of decades of disinvestment: fewer parks, smaller backyards, and more impervious surfaces such as asphalt. According to Rev. White-Hammond, a vital part of the process is "looking at historical power imbalances so we can make sure our city policies are protecting the residents who have not been protected in the past."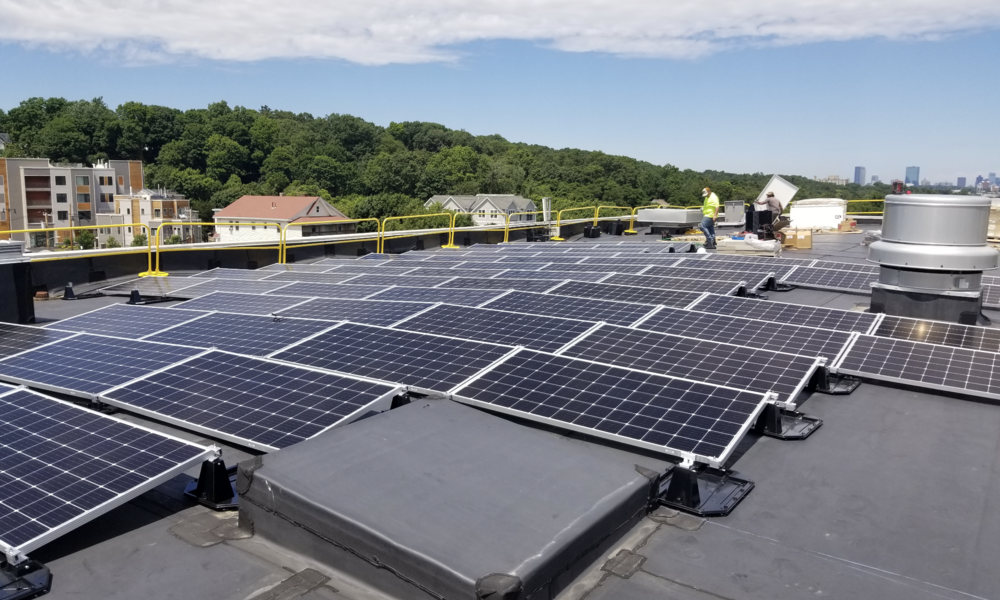 The threat of sea-level rise presents another opportunity to apply nature-based solutions, which Rev. White-Hammond prioritizes because they "honor our planet, are really effective, often cost less than technological solutions, and provide quality of life enhancements." A beautiful park, for example, could serve as a recreational space and double as a flood barrier during storms or high tides. The City has identified several climate resilience projects to pursue, and they are focusing their efforts on places where multiple risk factors (such as air pollution, excessive heat, and flooding) coexist.
To learn more about the City of Boston's climate action and equity initiatives, visit https://boston.gov/environment.