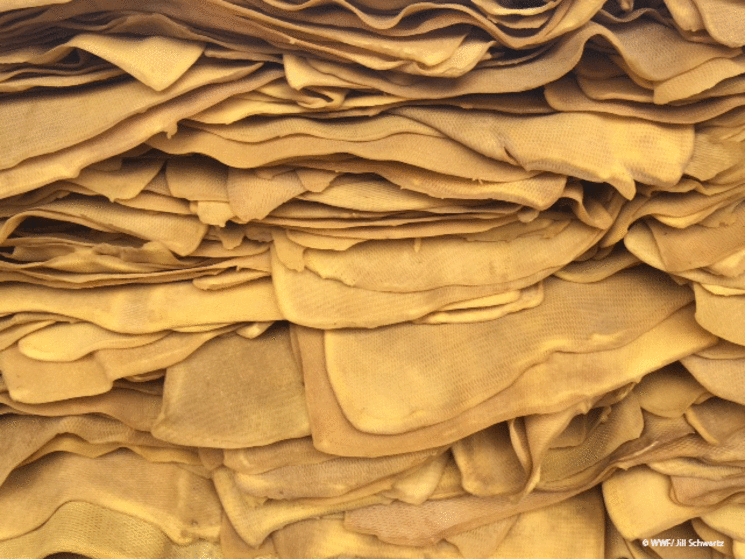 Date

: 27 July 2017

Author

: Jill Schwartz
When U Zaw Htun Myint drives by or walks in Myanmar's forests, he sees great potential for them to be the world's safest and healthiest places for tigers, elephants and other wildlife.
That's why he travelled to neighboring Thailand this month with a dozen people from his country. They were on a mission to learn more about the natural rubber industry—including how to create such an industry without harming prime forest habitat. As the largest producer and exporter of natural rubber, Thailand is the perfect classroom for learning what to do. And what not to do.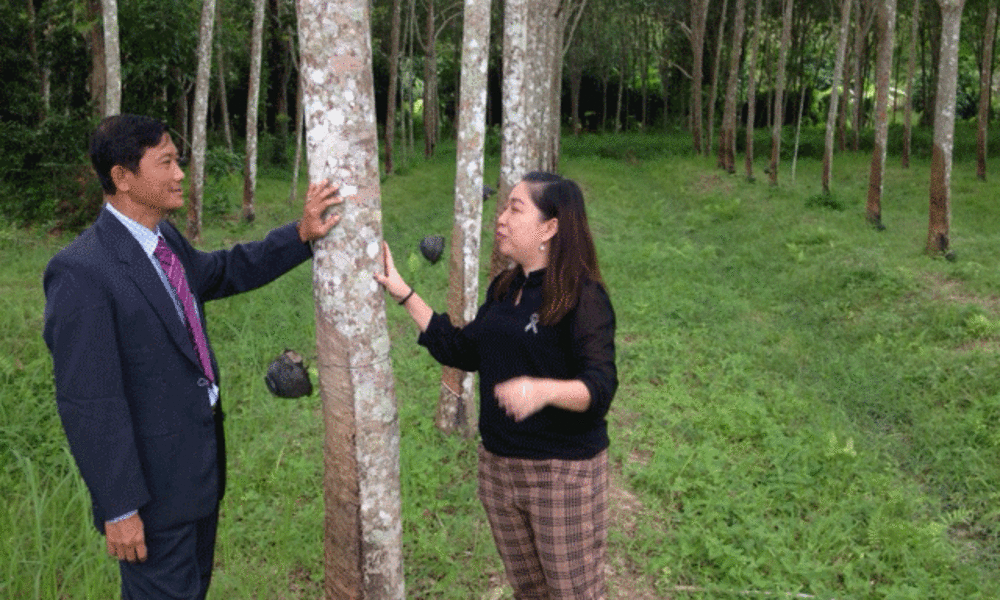 On the trip, organized by WWF, U Zaw Htun Myint and his group of government and private rubber industry leaders learned about the entire natural rubber production supply chain. They visited a rubber plantation created on degraded (not prime) forest land, a cooperative where latex is processed into sheets of rubber, a market where rubber sheets are sold, an industrial complex where rubber sheets are used to create shoes and other products, a university where rubber research is conducted, and more.
"I have so much hope for the rubber industry. If done right, it can be a great way to improve livelihoods and protect wildlife habitat."

U Zaw Htun Myint Deputy Director general of the Myanmar Ministry of Agriculture, Livestock and Irrigation
The trip was important because the Myanmar government's 30-year master plan for agriculture aims to make Myanmar a natural rubber (as well as palm oil) power house of Asia. It's a logical goal, as southeast Asia is the best place in the world to grow rubber trees. (That's why 90 percent of the world's rubber comes from southeast Asia.) Southern Myanmar is a particularly good region for growing rubber because of the wet weather.
Ensuring that the rubber industry is sustainable—especially from an environmental and social standpoint—is particularly important in Myanmar because most of the planned rubber production (nearly 600,000 acres) is slated for the Tanintharyi region. The Dawna Tenasserim Landscape (DTL), which cuts across southern Myanmar and northern Thailand, dominates the region. The landscape, mainly natural forests, is the largest intact natural landscape in Southeast Asia and a priority landscape for WWF. Critically endangered tigers and Asian elephants, as well as a range of other species thrive in this habitat.
But the DTL is at great risk of becoming fragmented, which would threaten the natural resources which species and people in Myanmar rely on to survive. One of the biggest threats to the landscape is unsustainable expansion of land for growing rubber and palm oil.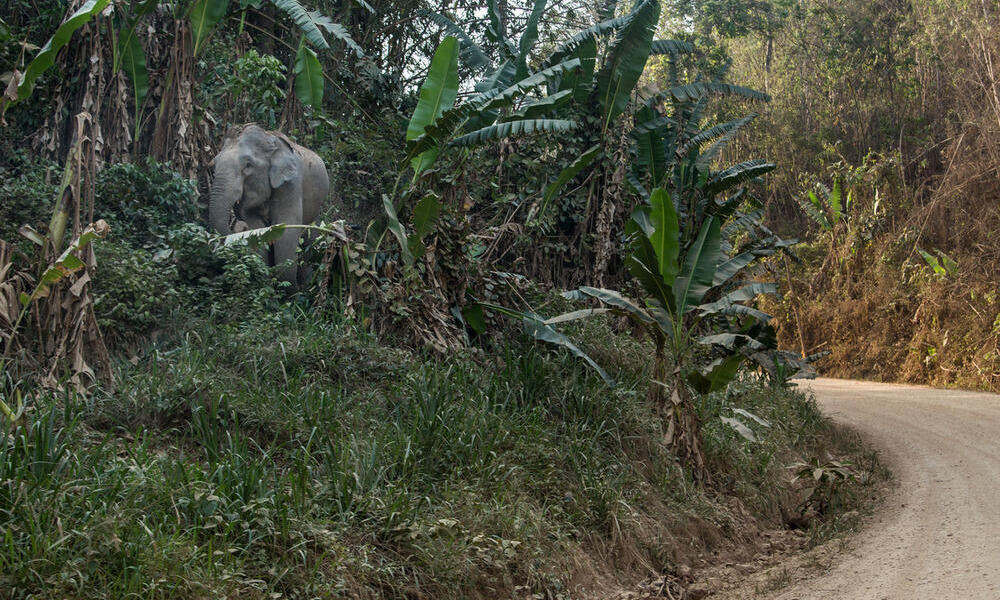 The opportunity to address these threats is greater now than ever before, as a new national government is in place in Myanmar. Already, with the help of WWF, the government is drafting a rubber law that would protect forests that are important from a conservation standpoint. Also, a new market for sustainable rubber is developing. In early 2015, Michelin (the world's largest buyer of natural rubber and second largest tire manufacturer) partnered with WWF and announced a new sourcing policy related to natural rubber.
The trip to Thailand helped U Zaw Htun Myint think through some potential next steps to create a sustainable rubber industry in Myanmar—such as conducting research to improve the technology available in his country to make tires and other rubber products, as well as furniture made from the wood of rubber trees.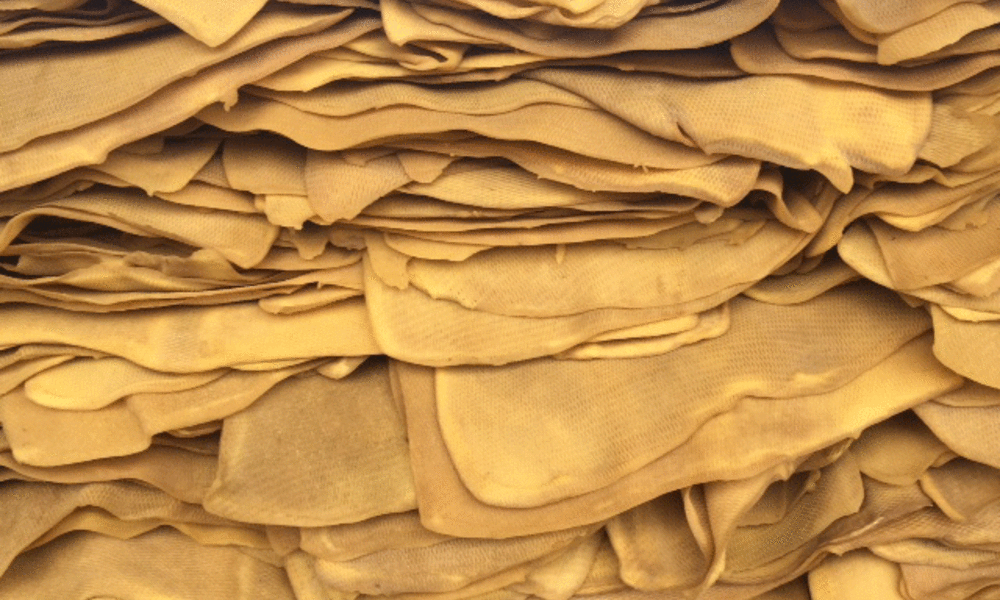 He also got ideas on how to accomplish one of the high priorities for his ministry—improving rubber yields, rather than expansion of acreage for growing rubber trees (therefore, expanding the industry more vertically than horizontally). Rubber yields in Myanmar are half of what they are in Thailand and among the lowest in the world. WWF is working with other entities to educate Myanmar's rubber producers about best management practices for rubber so they can increase their yields in a sustainable way.
"This was a good trip and now I want to send more people from Myanmar to Thailand to learn even more," U Zaw Htun Myint said.