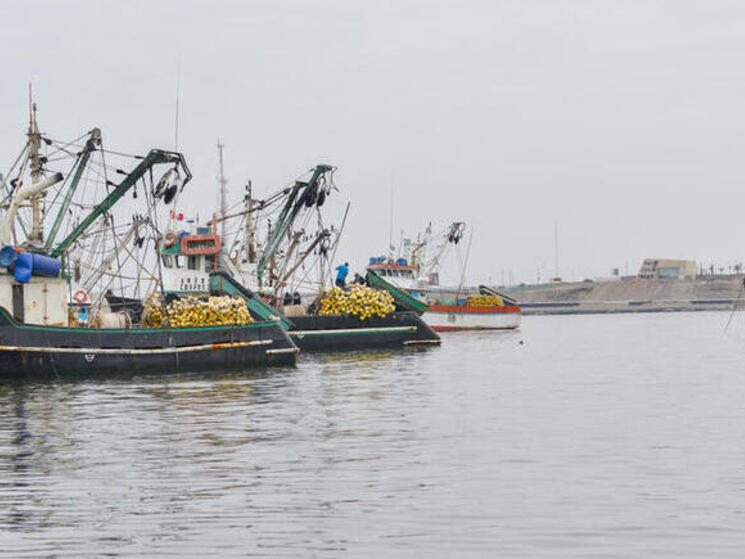 Date

: 01 September 2021

Author

: Stephanie Bradley, Director, Fisheries in Transition
History tells us that the best conservation tools in the world won't make a bit of difference if people don't know how to use them, and that makes education and training critical to protecting fish populations.
We've co-created a wide array of approaches to help the fishing industry transition to more environmentally sustainable practices and each approach requires something we often refer to as capacity building. In simpler terms, that's making sure to invest in people who can put effective tools to use.
Now we're making it easier for local stakeholders to learn how to use one of the most effective tools for ending overfishing and protecting the security of coastal communities dependent on fish resources.
Training comes before improvement
A fishery improvement project, or FIP, is a stepwise approach to improving fishing practices and management. These projects are taking place in every corner of the world, from small-scale efforts to large-scale projects. Right now, there are 157 FIPs around the world and World Wildlife Fund (WWF) is involved in 31 of them.
No matter the size, all FIPs follow the same approach—and it starts with learning.
WWF has reached more than 300 people as part of on-the-ground FIP training workshops that began in 2015. These seminars taught local stakeholders how to develop, implement, and monitor the progress of improvement projects. The sessions also include knowledge sharing on how best to communicate with and engage key partners, as well as how to develop funding strategies to support the financial needs of their projects.
We've been fortunate to have opportunities to hold these workshops in major fishing hubs—Asia-Pacific, Latin America, and the Caribbean—but training in-person is expensive, and it's hard to accomplish with travel restrictions brought on by a global pandemic. That's why we've invested in fostering virtual learning.
Reaching more people, faster
Even before the global health crisis, we started working with a group of partners to bring this training online. Now the knowledge and skills necessary to develop and implement FIPs are available to anyone, anywhere in the world.The program includes seven courses along with case studies to reinforce learning, a community forum space, and resources to help participants along the way—all available in both English and Spanish.
Since these projects leverage the power of the private sector's purchasing power, this tool will help importers, processors, traders, and retailers too. We've heard from our partners in the seafood industry who plan to promote this tool as a cost-effective means for source fisheries to begin implementing improvement projects.
There's no quick fix for unsustainable fishing. It takes a lot of work to implement a multi-stakeholder effort to address environmental challenges and promote responsible management practices in a fishery. But online training makes local capacity building faster and more efficient. That's good for people, the planet, and the bottom line.