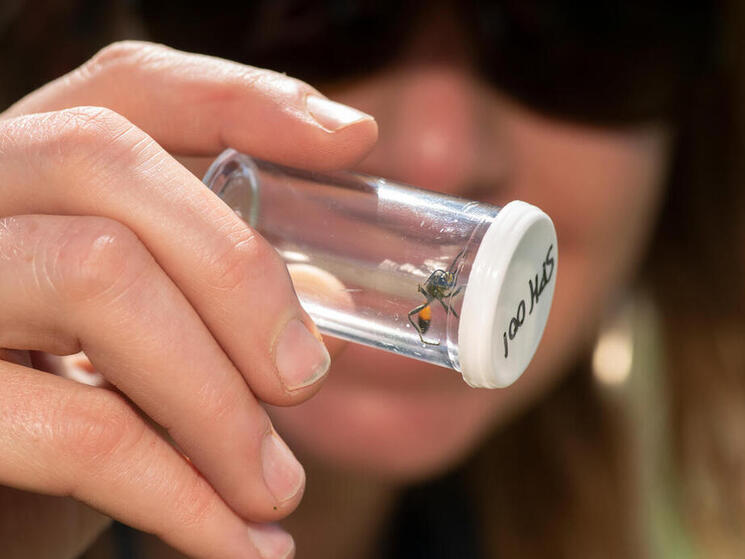 Date

: 24 August 2022

Author

: Clay Bolt
On a hot July day, I met up with Alexis Bonogofsky and Aaron Clausen of WWF's Sustainable Ranching Initiative at Jeff and Marisa Sather's ranch in northeastern Montana. Jeff and Marissa, a young ranching family who exemplify land stewardship, had recently signed up to participate in the One Square Foot initiative, a partnership between Air Wick and WWF, that will reseed 1 billion square feet (~23,000 acres) of previously disturbed grasslands and wildflower habitats in the Northern Great Plains.
Diverse, healthy wildflower populations provide essential pollen and nectar to species like bumble bees, butterflies, and hoverflies, and in turn, these species provide the pollination services that many plants need to produce seeds. To help gauge the impact of this project for encouraging and helping pollinators, we first needed to establish a baseline of how many pollinators are present in each participating landscape before it has been reseeded. After reseeding has taken place and flowering plants have been reestablished, a second survey will be conducted to determine if pollinator populations increased and the types of pollinators the native wildflowers and grasslands attracted.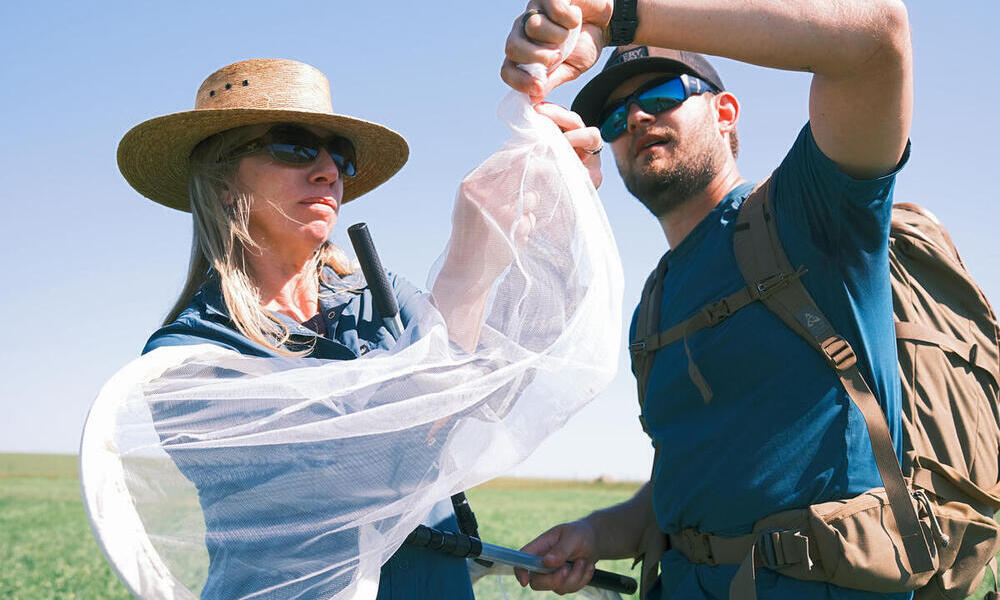 Stepping out of our vehicles, we were greeted by a wall of heat and a couple of friendly ranch dogs. The pups soon retreated to the shade of a nearby building while we traveled on to a distant field that had been reseeded with cover crops. Cover crops are planted to hold the soil in place, provide forage for livestock, and increase nutrients to the soil. This practice is one of the key components of no-till agriculture, which strives to improve soil health. In this pasture, European flax—a beautiful blue flower attractive to pollinators—and narrow-leaved hawksbeard, a non-native flowering plant were abundant.

Our surveying protocol had been designed by Adam Dixon, a member of WWF's Northern Great Plains science team. The protocol requires surveyors to walk four 100 meter transects—straight lines crossing key points within a habitat—surveying for pollinating insects on each side of the path. The pasture before us was awash in the yellow blooms of the hawksbeard and the deep blues of the flax, and I wasn't surprised to hear the buzz of insects as I stepped into the field. However, I was caught off guard by the lack of insect diversity in the pasture. The sound came not from bees, as one might expect, but from several species of hoverflies, another important group of pollinators. In this case, however, the flies were clearly overly abundant in numbers that spoke of an imbalance in the ecosystem. In the end, in addition to the flies, we also found a species of wasp, a beetle, and a single solitary mining bee. It was a sobering reminder that without a healthy mix of native plants grasslands are unable to support a diverse insect community. The survey's results signaled that the right flowering species were critically needed for insects and other grassland species to increase in number here.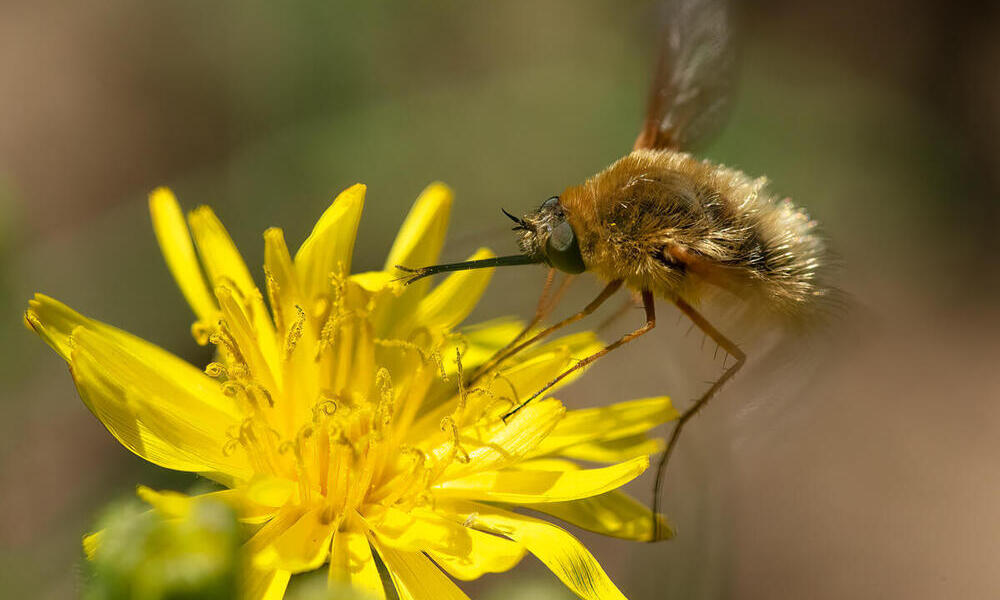 This fall the Sather's pasture will be reseeded with a seed mix that includes native grasses and several species of native flowering plants. I'm eager to revisit their ranch after the plants have had an opportunity to grow and establish themselves. Grassland restoration doesn't take place overnight, but with ample rainfall, good management, and a little luck, this land will soon be on its way back to some semblance of its former glory, serving a beacon for pollinators and other grassland species near and far.
You can read more about WWF's work with Air Wick on the One Square Foot initiative here. If you would like to plant your own One Square Foot of native wildflower habitat to help support pollinators and healthy ecosystems while we await our next survey, click here.