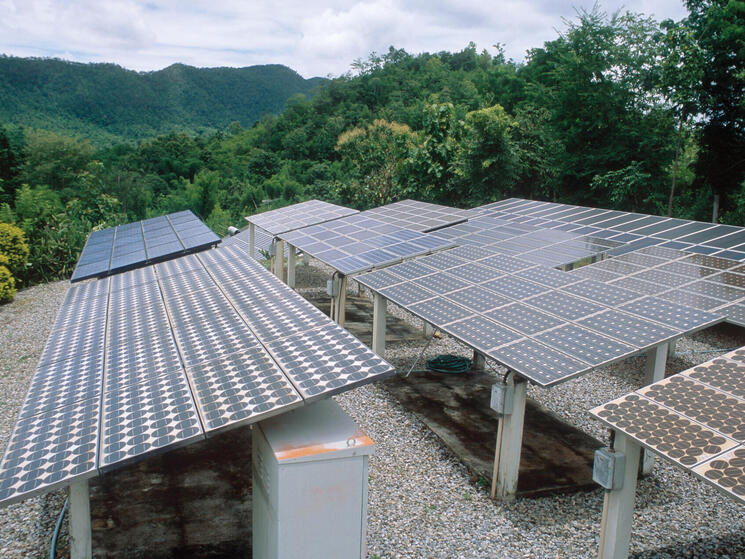 Date

: 28 April 2021

Author

: Punit Renjen, Deloitte Global CEO
Each year, Deloitte surveys the Millennial and the Gen Z cohorts asking them to share their top concerns about business and society. Prior to the pandemic, both groups ranked climate change and protecting the environment as issues that mattered the most to them. When we revisited the question in May 2020, in the midst of the pandemic, not much had changed. Even though healthcare and disease prevention edged slightly ahead among Millennials, climate change was still the top concern for Gen Z.
In a separate Deloitte survey, we asked 750 business executives in thirteen countries a similar question, and over 80% of them acknowledged that their organizations are concerned about climate change. However, 65% of them also acknowledged that their companies have had to cut back their environmental sustainability initiatives due to the pandemic.
Despite this, it is clear there is a determination to act. With nearly one in four businesses, according to our recent climate survey, experiencing the operational impacts of climate change and communities around the world already dealing with its harsh realities, the crisis is here now.
In the past year, we've seen how taking aggressive action against COVID-19 has inadvertently improved our environment. But as vaccines roll out, and people return to some form of pre-pandemic life, these environmental gains could dissipate fast. Scientists expect air pollution levels to rebound, and even surpass previous benchmarks, in the coming months.
We can't afford to return to business as usual. We must reclaim the ground we're losing, and push forward even further. Businesses can, and must, lead the way—in part because, by changing our behavior, we can have an immediate, significant and lasting impact.
For Deloitte, this means continuing to examine and retool every aspect of our operations to combat climate change and delivering our WorldClimate strategy to accelerate our efforts to achieve net-zero emissions by 2030. As part of our commitment, we have also created a global campaign, #iAct, to empower and inspire all Deloitte professionals to take climate action.
This month, in collaboration with World Wildlife Fund, we are engaging and educating our people on their own climate change impacts – decisions about what they consume, use, and buy. Our goal is to enable our 330,000 professionals to make positive climate choices at home and at work, and amplify these through their personal networks. Our actions include:
Educating our people through a mandatory learning, climate impact quiz, awareness campaigns and social media engagement;
Partnering with world-leading subject matter experts to ensure we are leveraging the latest science and insights;
Enabling our people to make more sustainable choices, in turn, influencing those around them to amplify this impact.
Inspiring our people to become climate change agents is a powerful component of our WorldClimate strategy. This is further amplified through the work we do with clients and ecosystems to bring innovative climate solutions that will help us transition to a low carbon future.
I believe a future completely upended by climate change isn't destined to become our reality. If we respond boldly and collectively to this moment, our future doesn't have to be preordained. We owe that much to the future generations who are rightly worried about the planet they are inheriting.