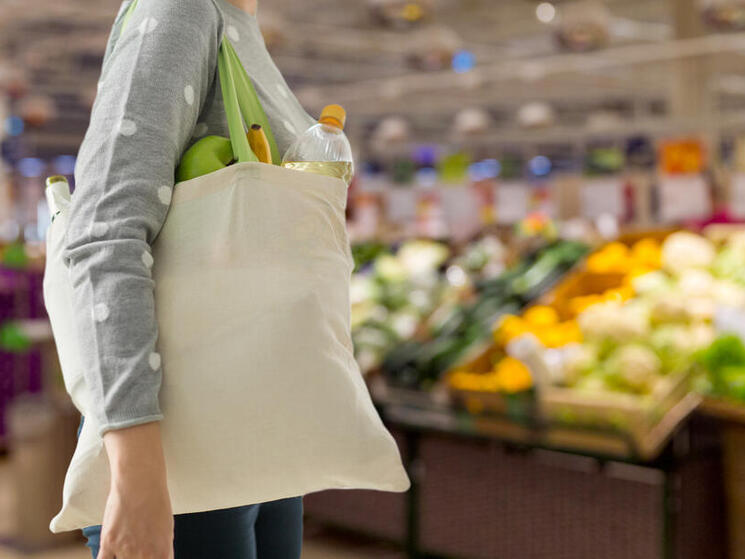 Date

: 13 October 2021

Author

: Tessa Bellone, WWF
In just a few decades, plastic has become ubiquitous in our everyday lives. The rapid rise of this lightweight and convenient material has supported critical services in our food and medical industries, helping advance society to where we are today. Yet despite its benefits, plastic waste is choking our planet -- polluting the water, air, and soil that people and wildlife need to survive. As this crisis spreads to every corner of the globe, we must reimagine how we source, design, dispose of, and reuse the plastic materials communities most depend on.
For ideas to solve today's broken system, we can start by looking at the past. Before the explosion of single-use plastic, many services relied on the reuse of valuable materials to keep costs down. Think of the 19th century milkman -- collecting, refilling, and delivering an essential product to consumers using the same high-quality containers countless times. Modern refrigeration may have driven the milkman obsolete by the 1950s, however the concept of sustainable reuse systems deserves a second look today.
The wide-scale adoption of reusability will be a major piece to solving the plastic waste crisis. When designed correctly and implemented at scale, reuse systems could slash the use of unnecessary single-use plastic and lower the vast greenhouse gas emissions associated with new plastic production. Effective reuse systems can help us become more conscious of how we value the materials we use, and even offer a big potential return on investment for companies: the Ellen MacArthur Foundation estimates that replacing 20% of single-use plastic packaging with reusable materials represents a $10 billion opportunity.
A modern reuse system could apply to packaging for a number of common household items – anything from ice cream to shampoo to cat litter. Containers would be redesigned to be highly durable and to be collected after consumer use. The plastic would then be sterilized, refilled, and resold. Initial reuse programs have shown this is possible, however there are still challenges. As with all packaging, environmental impacts should be considered throughout the entire lifecycle - from extraction of raw materials through end of life – to ensure there aren't other unintentional consequences to our planet.
WWF is proud to be scaling up reuse systems with the help of our partner organizations. For one, WWF serves as a co-chair of World Economic Forum's initiative to advance circular consumption models – Consumers Beyond Waste. This working group has developed guidelines that aim to bring about a more standardized and efficient approach to reuse. We are confident the published guidelines (Executive Summary; City Playbook; Design Guidelines; Safety Guidelines) will help stakeholders across the system design, develop, and implement innovative reuse models, bringing circular systems to scale.
We are also excited to endorse the 2021 Reusies, a national reuse award show from Upstream and Closed Loop Partners that celebrates the innovators redesigning products to create a world that minimizes waste. Recognizing the creativity, leadership, and innovation of those in the reuse space brings attention to those pioneering new models that will be integral to a circular economy.
With these initiatives, WWF is guiding all stakeholders to bring circular systems to scale and reduce the devastating impacts of plastic pollution on our planet. While plastic will continue to play an important role in society, it has no place in nature.