The burden of plastic pollution is not equal. Here's how the Global Treaty to End Plastic Pollution can help
In the absence of global rules, regulations and coordinated action, the transboundary plastic pollution crisis is worsening. Despite a number of national and voluntary measures, the absence of common global rules to combat plastic pollution impacts all countries. However, it is low- and middle-income countries, especially low-income countries and small island developing states that are bearing the brunt of the problem. This report reveals for the first time the scale of these disparities. It estimates that the true full lifetime cost of plastic is 8 times higher in low- and middle-income countries than in high-income countries. For low-income countries in particular, the full lifetime cost of plastic rises to 10 times that of high income countries
The distinct challenges faced by many of these countries are a symptom of three key structural inequities in the plastic value chain. As a result of these inequities, the burden of plastic pollution is unevenly distributed across countries around the world.
1. Non-plastic producing low- and middle-income countries and small island developing states have little to-no influence on international plastic production.
In the absence of global rules governing plastic production, most plastic products which contribute to plastic pollution in low- and middle-income countries, such as single use plastics, fishing gear, and products releasing microplastics, are designed without regard for how these countries can safely deal with them. Even the avoidable and most problematic products, of which several have been banned by national governments, continue to be produced, sold and traded globally.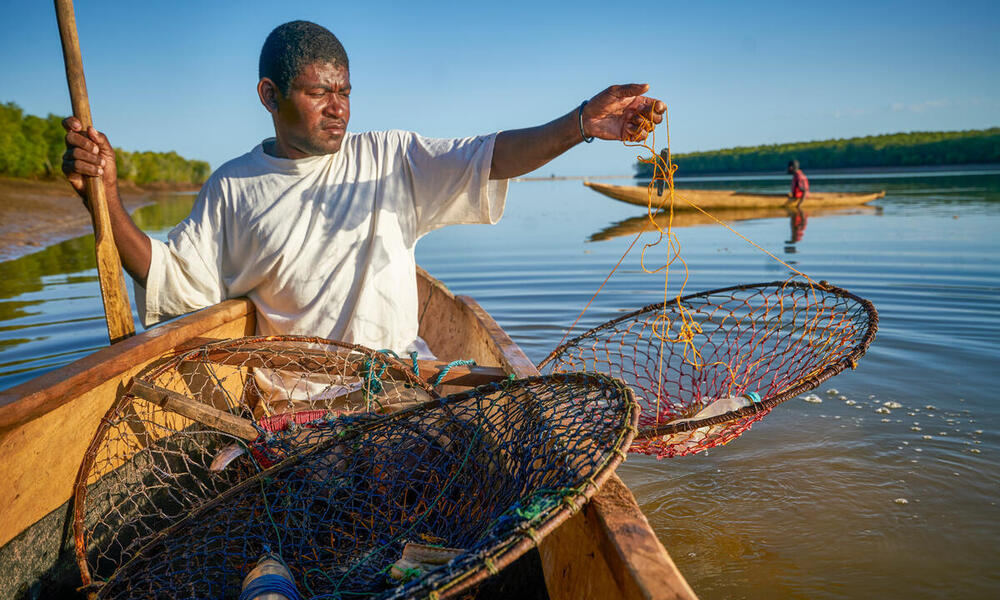 ---
2. Low- and middle-income countries have limited capacity to manage growing volumes of plastic waste.
As the volume of plastic produced and consumed globally continues to grow exponentially, it is outpacing countries' waste management systems. This is disproportionately harming low- and middle-income countries which often lack the capacity and infrastructure to safely manage existing levels of plastic waste. These countries face prohibitive costs to developing and upgrading waste management infrastructure which are estimated at US $26 billion annually. Without coordinated global efforts to reduce the amount of waste generated, low- and middle-income countries will continue to be exposed to the worst effects of plastic pollution.
---
3. There is no mechanism to share accountability for the costs of plastic pollution.

Low- and middle-income countries and small island developing states are most affected by the consequences of global plastic production decisions, yet they're not compensated for these impacts by the companies and countries that produce the plastics. Further, they're unable to influence production decision-making processes in the face of asymmetric power structures and the absence of accountability mechanisms, such as Extended Producer Responsibility (EPR) schemes in many countries.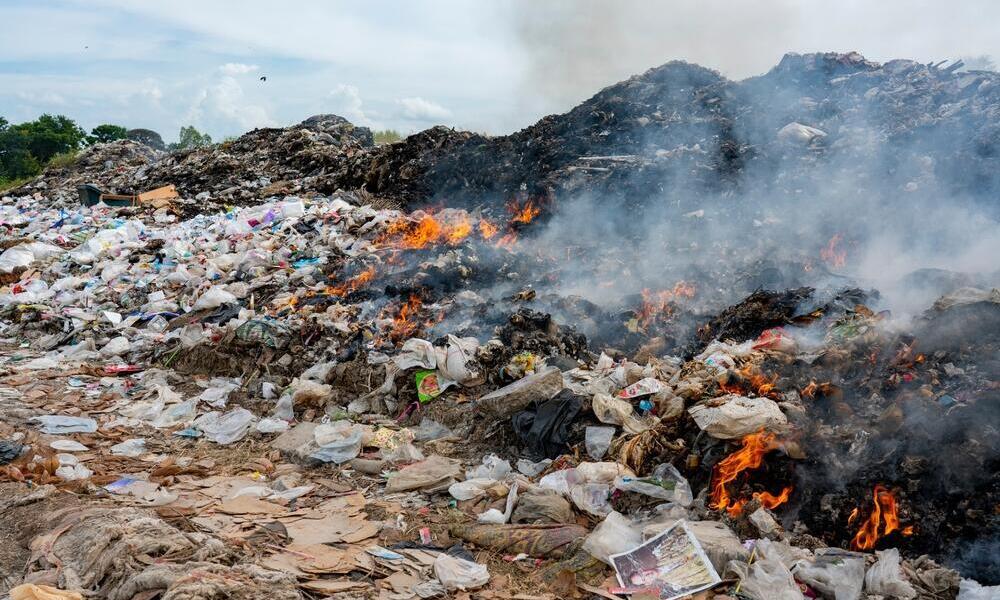 ---
How the Global Treaty to End Plastic Pollution Can Help Address Inequities of Plastic
Negotiations to develop a global treaty as part of the International Negotiating Committee (INC) on plastic pollution must target the most ambitious options. As countries and actors come together to end plastic pollution, these negotiations represent a pivotal opportunity to catalyze systemic change and promote equity across the entire plastic value chain. By doing so, there is potential to unlock global innovation and opportunity by unleashing a coordinated and safe circular economy.
There is also potential to empower all governments to regulate global markets more effectively, in particular those that have no power over them today. However, there is a risk of compromise. Many of the options included in the treaty's first draft are weakly phrased and contain few specific obligations, which rather than creating common global regulations, would place the burden of solving the plastic pollution crisis on individual governments. In this scenario, the international community will lose out on the benefits of harmonized global rules, and low- and middle-income countries will lose out on the benefits of being able to share their burdens.
Achieving equity in the plastic value chain requires, instead, a commitment to common binding obligations and control measures, while giving countries flexibility in determining how to implement these obligations and control measures at a national level. Global measures cannot be watered down such that they neglect the urgency and importance of the issue at hand. It is time for all countries and negotiators to dial up their ambition and finalize a plastics treaty that reflects this.
Read WWF's report: Who Pays for Plastic Pollution? Enabling Global Equity in the Plastic Value Chain