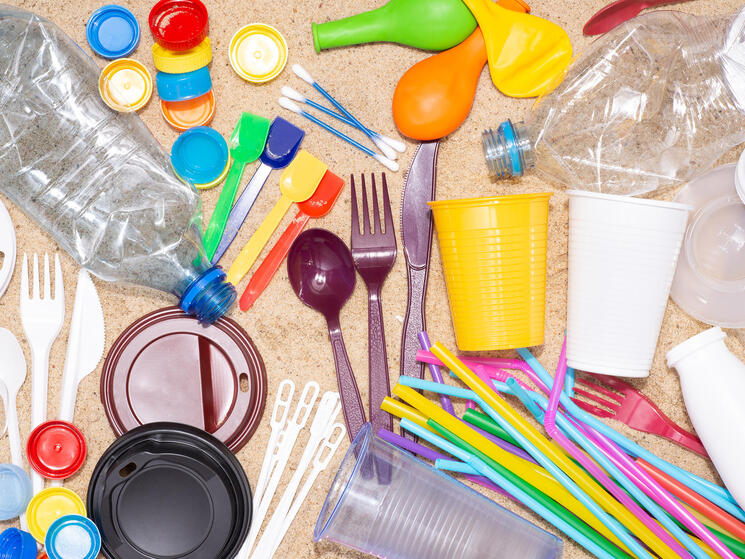 The future of the plastic waste crisis will be determined by the actions the world takes today to address it. Some of the world's largest brands—and users of single-use plastic—have gotten started, by setting time-bound commitments to reduce their plastic waste footprints. If met, many of these targets can help prevent upwards of 50M metric tons of plastic waste by 2030*.
It's crucial, for both people and the planet, that these companies succeed. WWF launched ReSource: Plastic in 2019 with the purpose of closing the "how" gap for success, equipping companies with the latest data and insights they need to take actions that maximize the potential for impact. Through an innovative measurement framework, ReSource helps companies translate their ambitious commitments into meaningful, measurable progress on plastic waste reduction.
Today ReSource released its third annual public report, Transparent 2022, to showcase how its legacy Member companies have made progress in the past year. These companies include Keurig Dr Pepper, Procter & Gamble, McDonald's, Starbucks, and The Coca-Cola Company (Principal Members) and Amcor, Colgate-Palmolive, and Kimberly-Clark (Members as of 2021). The report also established the baseline footprint for ReSource's newest Principal Member and company to represent the retail sector, CVS Health.
The findings revealed positive yet incremental progress across the program's three key areas for action: the elimination of unnecessary plastic, the shift to sustainable inputs for the remaining necessary plastic, and the doubling of global recycling and recovery.
While progress varied across these metrics and company-by-company (see pages 24 -43), the report's unique methodology allows for aggregate analysis of all Member footprints. The benefit of this big picture view shows where common challenges can become shared opportunities for actions.
Here are key takeaways:
Companies should continue to focus on factors within immediate business control, as these areas are where ReSource Members saw the most significant footprint changes. While addressing the root cause of the plastic pollution crisis will require fixing a broken system, there are still many actions that companies can take within their own operational control to make a significant impact.
For example, McDonald's targeted small plastics within their portfolio this year through several key decisions, such as eliminating plastic straws and lids from cold drinks for dine-in in Latin America and beginning to phase out plastic straws in China. Similarly, Starbucks announced plans to fully discontinue single-use cups in all stores across South Korea by 2025. Members also looked toward using alternative materials to improve recyclability; for example, Amcor began using an alternative material for carbon black CPET trays in North America.
While companies can still make a significant impact through the scope of their portfolios and supply chains, these efforts alone will not fix a broken material system. Therefore companies must also look beyond their supply chains and leverage their influence to push for the enabling frameworks for systems-change.
This is where advocacy comes in.
Public policy will be critical to enabling and accelerating the transition to circularity. Policy frameworks will enable circular solutions to scale, from creating incentives for reuse and other innovative delivery systems adoption, to addressing systemic challenges like materials mismanagement and recovery. The outcomes of such policies will be crucial for corporate commitments, like increasing the availability of recycled content so companies can meet their time-bound sustainable sourcing targets. Today there are unprecedented opportunities to advance circularity policy solutions, and we need companies to advocate for them.
Notably within the United States there is an ongoing push for a national policy on extended producer responsibility (also known as EPR). As a result of continued advocacy from NGOs, businesses, and other stakeholders to build support, Colorado enacted the United States' first full extended producer responsibility legislation in June 2022.
The ongoing negotiations of a UN Treaty for Plastic Pollution present a once-in-a-lifetime moment to rewrite the future of the plastics crisis. During this historic process, all stakeholders—especially business—have an opportunity to help advance an effective and ambitious treaty. WWF, alongside convening partner Ellen MacArthur Foundation, is mobilizing corporate support for the global treaty and rallying other businesses to join the call.
While this policy and regulatory landscape catches up, companies should continue to focus on the future and design for circularity today. Designing for future portfolios inherently requires working within uncertainty, but cross-sector collaboration can lessen this uncertainty and pave clear pathways for decision-making.
For example, companies can reference the U.S. Plastics Pact's list of problematic and unnecessary plastic when deciding what to prioritize for reduction efforts. They can also participate in initiatives like the Polypropylene Recycling Coalition that aim to create viable circularity pathways for priority materials. Ultimately, businesses should not limit their strategies or ambitions to what they can achieve alone or what is required by current policy. Instead, a comprehensive vision of how their portfolios will fit within a future landscape of improved waste management systems and optimized incentives and policies is needed, along with advocacy designed to advance this vision.
Last, but not least, is the continued call for more and better data. Companies can't manage what they can't measure, which is why data must be the leading force for directing corporate action. ReSource is continuing its call for filling data gaps and improving data confidence levels through collaboration efforts. And as the list of stakeholders interested in understanding the state of the plastic waste crisis expands to include investors, financial institutions, and policy makers, this call to action is more relevant than ever.
It is critical that these efforts build upon existing work to create convergence and alignment rather than duplicating efforts and/or proliferating methods that may not be compatible with one another. Building on current work avoids costly duplication, leverages the learnings from leaders and early adopters, and provides value and feasibility proof points to those being asked to participate in these systems.
Bringing it back to the importance of advocacy is the prospective UN Treaty on Plastic Pollution, as it holds immense potential to transform how the world understands, measures, and tracks the plastic pollution crisis. If it establishes a high-level framework for information on country-level reporting and disclosures, the global treaty can scale the availability of critical data that countries and all stakeholders will need to effectively and collaboratively problem-solve at scale.
For more insights into company progress and opportunities for action, read the full report here.
* Analysis conducted by WWF using data from UNEP, Trucost, and the Plastic Disclosure Project