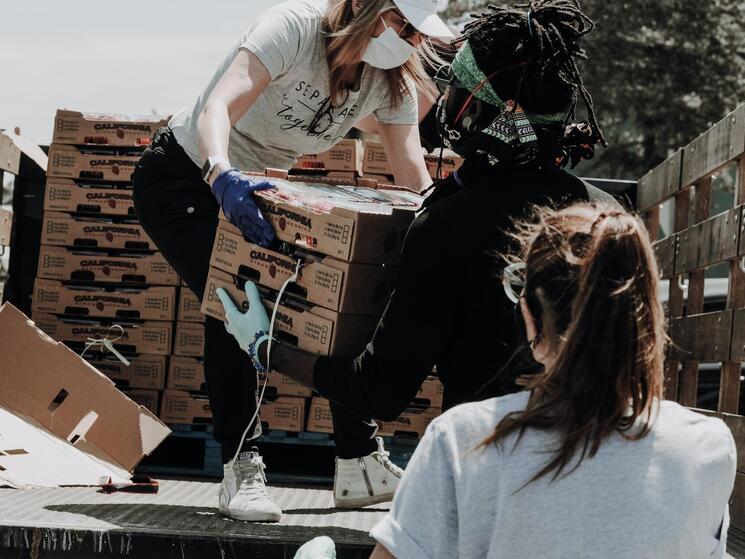 Date

: 28 June 2021

Author

: Katherine Devine, Director of Business Case Development, WWF
The COVID-19 pandemic has and will continue to shape the future of food systems for many years to come. The question, though, is how? While many countries and businesses are still in or emerging from survival mode, others have the resources to invest in a food system future with sustainability at its core. The reality is that you cannot separate the two—sustainability will enable survival for companies moving forward. It's been said that COVID-19 is a dress rehearsal for future disruptions, particularly those related to climate change. Now is the time to prepare for what comes next.
One area to consider in this age of 'building back better (or greener)' is how to leverage stranded assets—equipment, buildings, or resources that are un- or under-utilized for any number of reasons, ranging from outdated business models to the current pandemic. Such assets run the gamut from abandoned shopping malls to former factories and mines, shipping containers to unemployed workers, all the way to food in fields that cannot be sold to its intended market. Cheap access to resources has led to a throwaway culture, both from a consumer as well as a business perspective, but finding ways to repurpose stranded assets has the potential to consider both cost and sustainability as key factors in determining viable business models. Despite an increased rate of trash and reduced rate of recycling in 2020, it is time to dust off the adage "reduce, reuse, recycle" on a much larger scale.

This introduction will be followed by a series of three briefs exploring how stranded and underutilized assets could be reimagined to support a more sustainable food system coming out of the pandemic, and beyond. We will explore:
The reality is that there are endless ways to consider using stranded assets to build a more sustainable future and these represent but a few opportunities. Here at the Markets Institute, we're looking at creative ways to close the gaps in our food system. What other ways can you envision using stranded assets to build back better? Share your thoughts at [email protected].