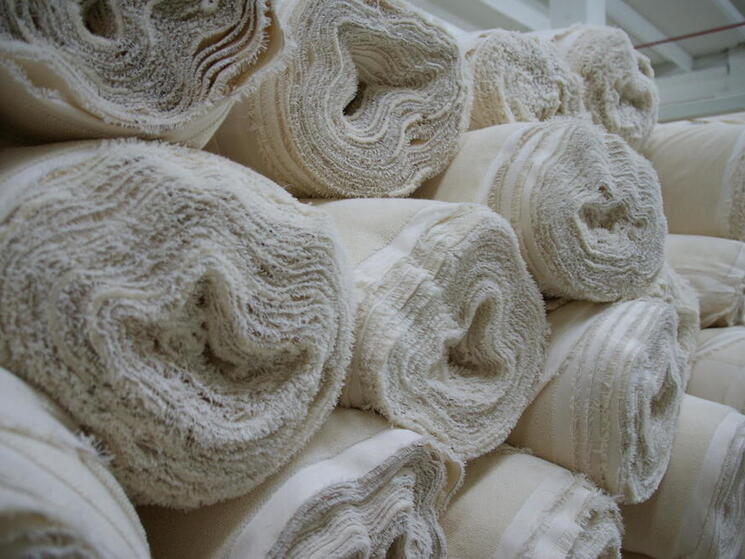 Date

: 25 March 2022

Author

: Devon Leahy, Vice President of Sustainability at Ralph Lauren and Nicole Tanner, Freshwater & Food Transformation Manager, World Wildlife Fund
Hidden water is water that is not felt or seen in final products, but is required for almost every step of the production process. The water footprint of textile and apparel companies includes freshwater use throughout the phases of clothing production from growing cotton or other materials, to manufacturing and finishing the final garment. Therefore, water use needs to be effective and efficient across the value chain. By working to uncover where water is hidden within the value chain, the partnership between Ralph Lauren and World Wildlife Fund (WWF) is finding innovative ways to decrease water-related risk, preserve the resource, and benefit the environment and local communities.
Analyzing and prioritizing water use informs solutions for water reduction, positively impacting people, nature, and business. In 2019, Ralph Lauren set a goal of 20% or greater reduction in total water use across operations and value chain by 2025. To determine where water is hidden in the supply chain, Ralph Lauren, in partnership with WWF, analyzed its value chain to map key areas of water risk and develop a water footprint. The analysis helped identify water intensity hotspots in the brand's value chain. From the analysis, Ralph Lauren set specific targets for conservation, cotton production, and community engagement – including preserving water resources in priority geographies with high water stress; adopting regenerative farming practices; and collaborating with organizations focused on community access and WASH (Water, Sanitation, and Hygiene) solutions.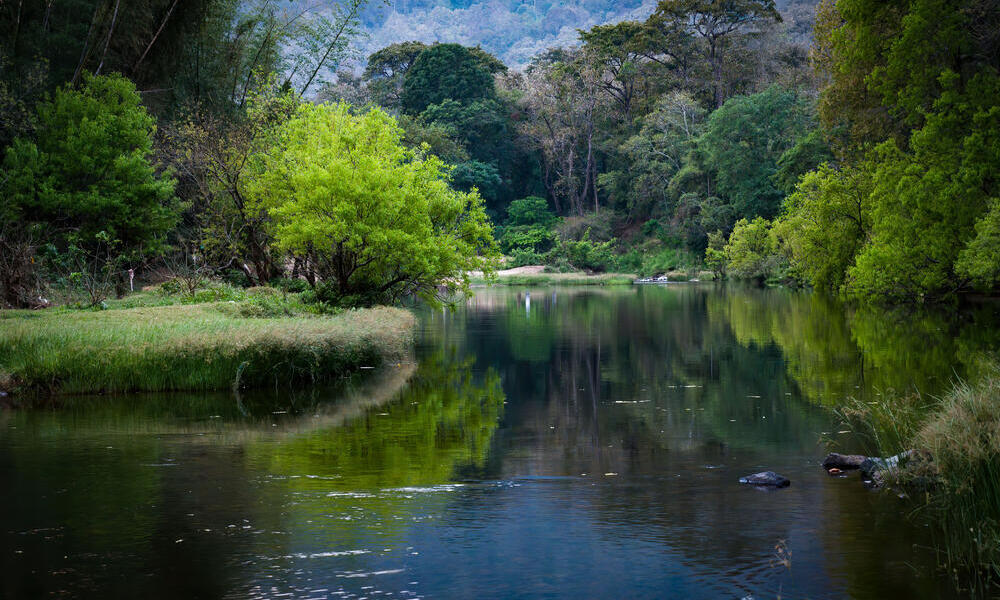 Ralph Lauren's water stewardship strategy aims to be holistic and inclusive of community access, ecosystem services, and biodiversity protection. Through its ongoing collaboration with WWF's collective action program, Ralph Lauren is seeking to reduce negative impact on surface water and groundwater, leading to sustainable benefits for the environment and for the business.
Taking Action in Noyyal-Bhavani
The Noyyal-Bhavani (NB) basin in southern India, supports biodiversity in the region and enables the agricultural and industrial economy of the region. The areas surrounding the rivers host India's largest population of Asian elephants and Bengal Tigers. The basin faces huge demand for water to produce textiles. The Middle Noyyal region, mainly the cities of Tiruppur and Coimbatore, are a major textile and knitwear hub, responsible for 90% of total cotton knitwear exports from India. Yet the rivers are in trouble as the surface water is often unsuitable for domestic, industrial or agricultural use due to high levels of pollution from urban and industrial processes. In addition, over exploitation of water has led to surface water shortages during dry seasons and decreasing groundwater levels.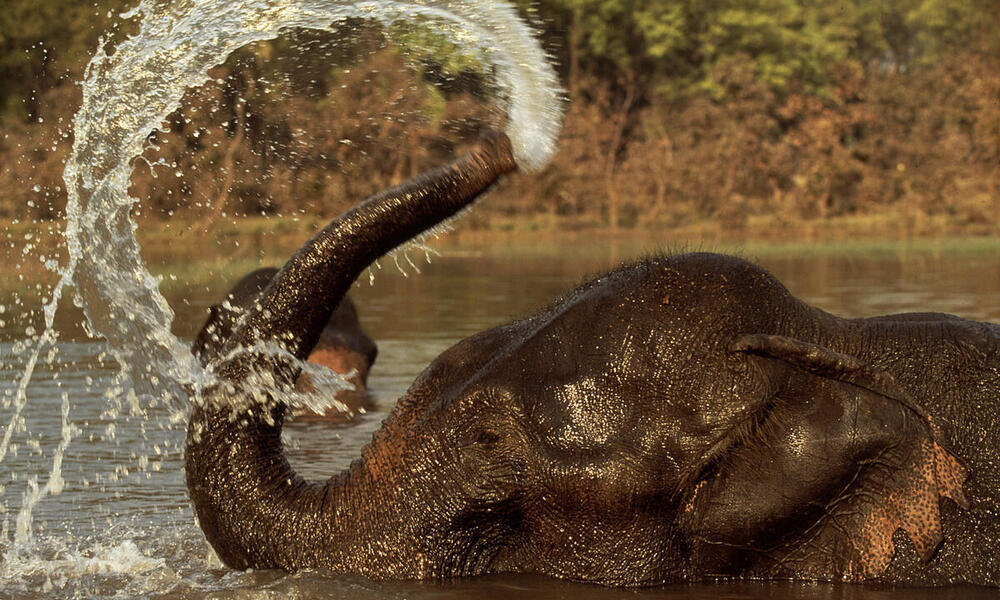 To address textile industry impacts on freshwater in the region, WWF designed the Noyyal Bhavani Project to focus on shared basin challenges through a strong foundation of science-based actions, test pilots to help inform policy making in the region, and clear key performance indicators, which measure the impact on the landscape. Along with two other corporations, Ralph Lauren joined the project to ensure that by 2030 Noyyal & Bhavani are healthy river ecosystems that ensure water security for people and nature. While in progress, the project directly engages factories to improve water quality hotspots within the region and with the community to implement nature-based solutions like wetland and recharge zones that will restore the watershed.
Ralph Lauren focused on their six facilities in the NB basin to identify opportunities to reduce supply chain impact in the region.
"If you look at a map of your manufacturing supply chain, it is not easy to point out where your greatest water impacts are because there is so much hidden and beneath the surface. WWF's partnership and Water Risk Filter tool have helped us to see those risks, identify opportunities for scalable solutions and collaborate with peers to take action, together."

Devon Leahy VP of Sustainability, at Ralph Lauren
Looking to the future, we know the facts: six out of ten long-term business risks are water and climate related and the cost of inaction is five times more than the cost of action. Now more than ever, businesses need to understand their water use and assess opportunities to minimize their impacts on water and implement restorative solutions in their supply chain basins. Though hurdles still exist around traceability and lack of data on water throughout supply chains, the evidence is clear that the investment up front will be more cost effective than facing the full problem further down the road. By joining collective action platforms like Ralph Lauren and others in the Noyyal-Bhavani basin, companies can compound their positive impacts to benefit the water resources that we all rely on.