Colby Loucks
Vice President, Wildlife Conservation Program
Colby Loucks joined WWF in 1996 and leads WWF's Wildlife Crime Technology Project which focuses on harnessing the cutting-edge technologies to fight poaching. He also leads WWF's effort to evaluate the environmental, biological and social impacts of Forest Stewardship Council (FSC) certification in tropical forests.

Early in his WWF career, Colby led ecoregion conservation assessments for North America and the Indo-Pacific region, and led ecoregion planning analyses in the eastern Himalayas, Indochina, Mexico and China's southwest temperate forests. He continued to combine his expertise in GIS, conservation biology and landscape ecology to identify remaining habitat for pandas in China's Shaanxi Province. This work was the foundation for the Chinese government's decision to more than double the region's protected areas to conserve giant pandas.

Colby has contributed to several global teams that developed, created, and published the Global 200, Alliance for Zero Extinction, and estimating and mapping humanity's global consumption patterns. More recently, he led an analysis in Cambodia that created a 50 year timeline connecting the impacts of war and peace to species loss; published research on prioritizing global tiger conservation areas; analyzing the impacts of sea level rise on tiger populations in Bangladesh's Sundarbans ecosystem; and identification of critical migration corridors for pronghorn antelope in the USA's Northern Great Plains.
"I'm excited to be part of a movement which is harnessing new technologies that could revolutionize our mission of saving the planet."
In The News
Vox
Fake Rhino Horns Were Supposed To Foil Poachers. What went wrong?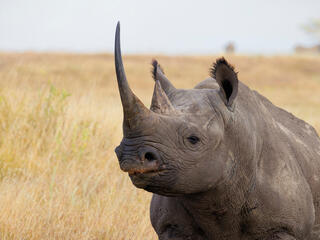 Videos
More on Colby
Title
Vice President
Education
MEM - Resource Ecology, Duke University
BS - Biology, The College of William and Mary
Areas of Expertise
Biodiversity conservation
Landscape ecology
Conservation biology
Biogeography
Conservation planning