Overview
85%
More than 85 percent of the world's fisheries have been pushed to or beyond their biological limits.
Oceans cover well over two-thirds of the planet's surface and are home to a world where at least a million known species of plants and animals depend on each other for survival. Small marine organisms are food for larval and juvenile fish that in turn are consumed by larger fish that eventually fall victim to top predators. Humans have relied on this entire food chain for sustenance for a long time.
But now more than 85 percent of the world's fisheries have been pushed to or beyond their biological limits. Pollution, poorly planned development, and the effects of climate change have also contributed to the degradation of the underwater environment.
WWF believes that conserving marine habitats and promoting sustainable fishing methods are as important to people as they are to wildlife. We support marine conservation in places such as the Coral Triangle, the Arctic, and Coastal East Africa and also on the high seas. We help to protect a long list of species that are of crucial importance to the entire marine ecosystem and those communities that depend on it for their livelihoods and food security.
Preserving healthy fish populations and securing sustainable fisheries is only possible by working collaboratively with the private sector. WWF works with the companies along the entire value chain, from the world's oceans to your plate, to protect our seafood supply and to make sure that the interconnected network of underwater species will thrive into the future.
Priority Commodities
Harmful fisheries subsidies fuel harmful fishing practices. Rather than subsidizing fishing activities that hurt the ocean, communities, and the economy, governments have an opportunity to reroute funding toward efforts that bring benefits to marine health and human well-being.

Why It Matters
The world's oceans produce 70% of our oxygen, influence weather systems, support economies and feed people. Three billion people now depend on fish as a primary protein source, and over four billion more rely on it to supplement other protein sources. Yet scientists are now reporting that the health of the oceans may be in even worse condition than originally thought. A recent study by the International Programme on the State of the Ocean cites a combination of factors threatening a new mass extinction event in the oceans similar to earlier extinctions recorded in prehistoric data.
Impacts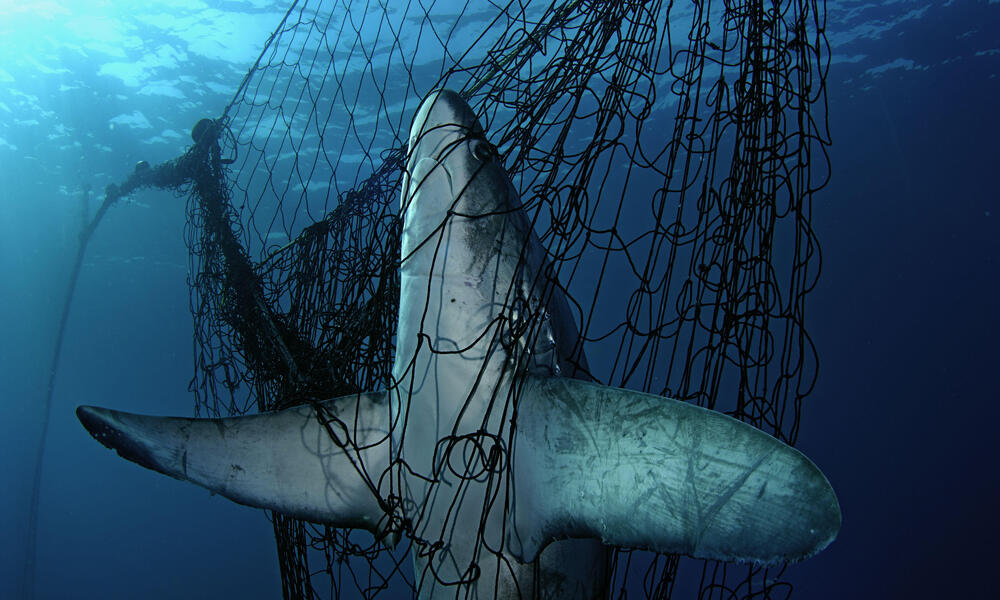 Bycatch occurs when fishermen hook or trap sea life other than their targeted catch. This is among the most problematic aspects of modern fishing. It occurs at every level of underwater life, from the ocean surface where it threatens seabirds, sea mammals, sharks and other marine life, to the ocean floor where bottom trawling damages vulnerable deep-water ecosystems. The 27 million metric tons of bycatch that are swept away and discarded annually include many fish species, but also small whales, dolphins and porpoises that are caught in fishing nets, and endangered loggerhead turtles caught on longlines. Billions of corals, sponges, and starfish in reef ecosystems are among the scores of other species affected.
Destructive Fishing Methods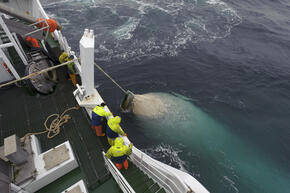 Some fishing practices­—like bottom trawling—are extremely destructive to delicate marine habitats—particularly vital fish breeding grounds like coral reefs and seagrass meadows. For instance, industrial trawlers once avoided coral reefs and other rocky regions of the ocean floor because of snags and tears to nets. But in the 1980s, these trawlers were fitted with larger rubber tires and rollers that allow the nets to pass easily over any rough surface. As a result, scars up to two and a half miles long have been found in the reefs of the north-east Atlantic Ocean. When covered with marine life, these seabed areas provide habitat for juvenile fish and other species. Like removing forest, removing this cover decreases the area available for marine species to live and thrive in.
Many marine resources—like tuna, sharks, shrimp and reef fish—are taken from the waters globally at unsustainable rates. This is regrettable as it has been demonstrated that seafood can be harvested sustainably as long as the proper management and regulatory measures are put in place. However, the open access nature of fisheries, combined with lax oversight and a search for quick profits, has led several fisheries stocks around the world to decrease to a fraction of their historical levels. The fish are caught faster than they can reproduce, but should be left in the water to ensure there are enough to in future years.
Poor Fisheries Management
A lack of management oversight, government regulations, and traceability of fishing activities has long been a problem in the fishing industry. Current rules and regulations are not strong enough to limit fishing capacity to a sustainable level. This is particularly the case for the high seas, where there are few international fishing regulations, and those that exist are not always implemented or enforced. Many fisheries management bodies are not able to adequately incorporate scientific advice on fish quotas, and customs agencies and retailers cannot always ensure that the fish entering their country is caught legally and in a sustainable way.