Editor's Note: The Endless Iterations of Food
WWF's mission is to conserve nature and reduce the most pressing threats to the diversity of life on Earth.
WWF'S vision is to build a future in which people live in harmony with nature.
PRESIDENT AND CEO Carter Roberts
EDITORIAL
EDITORIAL DIRECTOR Alex MacLennan
MANAGING EDITOR Sarah Forrest
SENIOR EDITOR Alice Taylor
WRITER AND EDITORIAL COORDINATOR Sarah Wade
CONSULTING EDITOR, DIGITAL Maura McCarthy
EDITORIAL COORDINATOR, DIGITAL Alison Bryant
WEB PRODUCER Isabelle Willson
CONTRIBUTING EDITORS Molly M. Ginty, Jennifer Hanna, Betsy Hickman, Jeff Muller, Elissa Leibowitz Poma
CONTRIBUTING WRITERS Deborah Ackerman, Alex Batka, Molly Edmonds, Rachel Murchison, Linda Sowers
ART
ART DIRECTION AND DESIGN Pentagram
CONSULTING ART DIRECTORS Betty McLaughlin Meyer, Sharon Roberts
PRODUCTION
DIRECTOR OF PRODUCTION Lee Freedman
VOLUME 2, NUMBER 3
(ISSN 2330-3050)
World Wildlife is published quarterly by World Wildlife Fund, 1250 24th Street, NW, Washington, DC 20037. Annual membership dues begin at $15. Nonprofit postage paid at Washington, DC and additional mailing offices.
The food web. The food chain. Foodie culture. Food deserts. Food trucks. Artisanal and industrial. Organics and genetics. Big agriculture. Small farms. Obesity and famine. Comfort food and people's rights. Food is everywhere. It pervades every aspect of our lives.
With this edition, World Wildlife magazine is trying something new: an issue with a single focus, one dedicated to the massive, confusing implications of food. Because food is essential to all living things, but also has an outsized impact—via how it's grown, packaged, shipped, distributed and (too often) wasted—on wildlife and natural resources. And on us.
So in these pages we'll see one very hungry monkey, the benefits of weather monitoring stations for agriculture, and a new way to look at ugly fruit. We'll link pine nuts to tigers and explore the positive side of food packaging. From outside experts, we'll learn about cow-powered dairy trucks, inner-city agriculture and the overabundance/hunger divide. More than ever before, we are presenting a diversity of perspectives to help us all see food in new ways. And to make utterly clear how embedded food is in the fate of this planet we all love.

Dig in.
Thank you,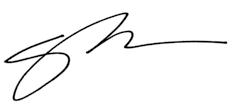 Alex MacLennan
Explore More
About

World Wildlife magazine provides an inspiring, in-depth look at the connections between animals, people and our planet. Published quarterly by WWF, the magazine helps make you a part of our efforts to solve some of the most pressing issues facing the natural world.