Editor's Note: "Global weirding"
WWF's mission is to conserve nature and reduce the most pressing threats to the diversity of life on Earth.
WWF'S vision is to build a future in which people live in harmony with nature.
PRESIDENT AND CEO Carter Roberts
EDITORIAL DIRECTOR Alex MacLennan
MANAGING EDITOR Sarah Forrest
WRITER AND EDITORIAL COORDINATOR Sarah Wade
EDITORIAL
SENIOR EDITOR Alice Taylor
CONSULTING EDITOR, DIGITAL Maura McCarthy
EDITORIAL COORDINATOR, DIGITAL Alison Henry
WEB PRODUCERS Isabelle Willson, Ellie Yanagisawa
CONTRIBUTING EDITORS Katy Fenn, Molly M. Ginty, Jennifer Hanna, Jeff Muller, Tania Segura, Kerry Green Zobor
CONTRIBUTING WRITERS Alex Batka, Shaun Martin, Kevin Nance, Jill Schwartz, Linda Sowers
ART
ART DIRECTION AND DESIGN Pentagram
CONSULTING ART DIRECTORS Betty McLaughlin Meyer, Sharon Roberts
CONSULTING PHOTO EDITOR Jennifer Anna
PRODUCTION
DIRECTOR OF PRODUCTION Lee Freedman
World Wildlife is published quarterly by World Wildlife Fund, 1250 24th Street, NW, Washington, DC 20037. Annual membership dues begin at $15. Nonprofit postage paid at Washington, DC, and additional mailing offices.
Volume 3, Number 3
(ISSN 2330-3050)
As I write this, Washington, DC, has just emerged from one of its longest, coldest winters in years, yet Alaska's famed Iditarod race was forced to truck in snow. At the same time, National Oceanic and Atmospheric Administration data recorded 2014 as the hottest year on record; the Philippines faced a rare spring typhoon; and after four years of drought, California put mandatory restrictions on its citizens' water use.
It's getting weird out there.
In 2010, The New York Times' columnist Thomas Friedman proposed renaming global warming "global weirding." The idea—that as our planet's atmosphere warms, we won't all necessarily get hotter, but that things will get more unpredictable and unreliable for everyone—has proven true in many scary ways.
That's why we've dedicated our second themed issue to climate change. Droughts are lasting longer and devastating already overtaxed freshwater systems. Wildlife is forced to alter innate habits and seek new habitats. Deforestation and other human activities are pumping frightening amounts of CO2 into the air.
But positive things are happening too.
So take a tour of this uncertain new world with us, learn a bit more about climate change's impacts, and see what WWF is doing—and asking you to do—to slow and adapt to the changes that are not just on the horizon, but are already here.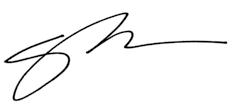 Alex MacLennan
Explore More
About

World Wildlife magazine provides an inspiring, in-depth look at the connections between animals, people and our planet. Published quarterly by WWF, the magazine helps make you a part of our efforts to solve some of the most pressing issues facing the natural world.